Who Really Played Danny Tanner In The Full House Pilot?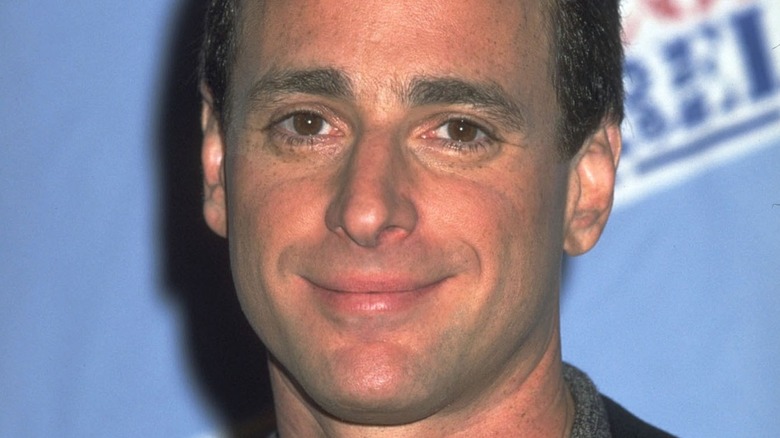 Diane Freed/Getty Images
On January 9, 2022, the world lost America's Dad, Bob Saget. Months later, the entertainment world is still coming to terms with its insurmountable loss. For many, "How I Met Your Mother" would not be the same without Saget's voice narrating the mishaps of his fictional youth as Ted Mosby (via IMDb). But for kids growing up in the late '80s and early '90s, Saget will forever be Danny Tanner on "Full House".
Known for his sarcastic, deadpanned, but loveable nature, it's hard to imagine anyone else playing Danny other than Saget. But for a while, this was actually the case. A few months before "Full House" debuted with Saget at its helm, an unaired pilot featured the original cast and an unfamiliar face as Danny (via YouTube).
You see, another comedian was cast as the Tanner patriarch before Saget. But they obviously didn't last long, as Saget was the Danny audiences were introduced to. So who was this mystery Danny Tanner, and why were they scrapped for Saget?
John Posey was the original Danny Tanner in Full House
As "Full House" was reaching the latter stages of development in 1987 (via Yahoo! TV), a representative from ABC happened to be in the audience of a comedy show called Comedia in Atlanta (per David Grey Studios). There, they saw John Posey perform with the group he co-founded and decided he was the perfect fit for Danny Tanner. So, after a brief conversation, Posey went to Los Angeles to film the pilot with the already established "Full House" cast. But little did Posey know that he wasn't the first choice.
According to Posey, he was told ABC was "looking all over the country for people and couldn't find a guy." But the actor later found out "that Bob Saget and Paul Reiser were the two guys there were after first, and they were both unavailable," he explained to Yahoo! TV.
A month after filming the pilot, and as he was moving his life from Atlanta to Los Angeles, Posey received a call from his agent. They said ABC had changed their minds and had given the role to Saget. "I didn't know at the time that he was the guy they originally wanted," Posey said. "I guess something opened up for him . . . And I guess the executive producer talked to ABC into allowing him to re-shoot. So that was the end of that."
There were no hard feelings between John Posey and Bob Saget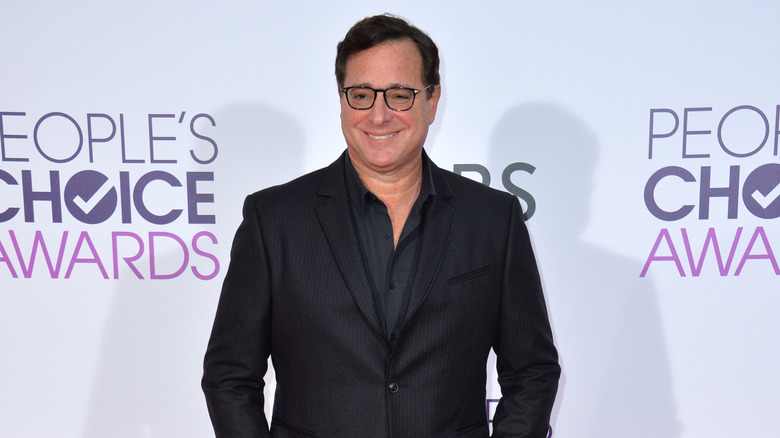 Featureflash Photo Agency/Shutterstock
While not the first choice of ABC, Bob Saget was definitely the guy that the executive producers on "Full House" wanted. Having already worked with him on the ABC sitcom "Bosom Buddies", where Saget would do stand-up before live tapings, it was Saget's role in "Critical Condition" that made the producers want him even more (via The Los Angeles Times). However, Saget had just accepted to be the announcer on CBS's "The Morning Program" in 1987 (via Twitter). Now unavailable, the producers settled with John Posey as their Danny Tanner.
However, "The Morning Program" was soon canceled (via The New York Times), freeing up Saget's schedule to play Danny. While Posey had already filmed a pilot for "Full House", the producers quickly jumped at the chance to nab the comedian before he accepted any other offers. And that was when Posey discovered that he was no longer Danny Tanner.
While it's clear that the producers decided to go with their first choice as soon as they had the chance, Saget felt bad about replacing Posey so suddenly. "Upon seeing the pilot, I thought he had done a really good job in it," Saget wrote in his autobiography "Dirty Daddy" (via Yahoo! TV). "I actually didn't understand why they wanted to replace him."