What Prince Charles Allegedly Confessed To Diana The Night Of Their Wedding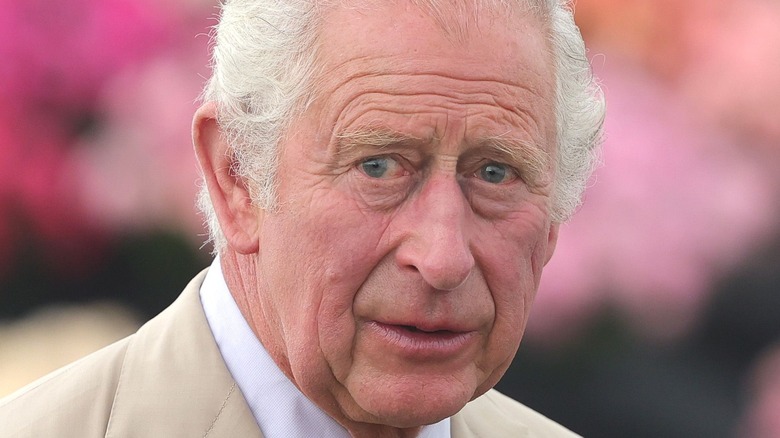 Chris Jackson/Getty Images
The 1981 wedding of Prince Charles and Princess Diana — which didn't go as planned — had all the makings of a fairytale ceremony. The bride walked down the aisle in a taffeta gown with a 25-foot train in front of approximately 3,500 guests and 750 million TV viewers (via BBC). Unfortunately, though, Diana didn't get her happily ever after. In fact, she would later call her wedding day, "the worst day of my life," explaining that she felt like "a lamb to the slaughter" (via the Independent). By 1992, the couple had separated and officially divorced a few years later (via History).
Looking back, however, the demise of Charles and Diana's marriage wasn't much of a surprise. Before they wed, the two had only met each other 13 times and rarely spent any time alone (via Cosmopolitan). While Diana confessed that she was "so in love" with the Prince of Wales at the time (via Oprah Magazine), Charles didn't seem to reciprocate those feelings. When asked if they were in love at the time of their engagement, Charles replied, "Whatever in love means."
We now know that the prince was reportedly still in love with his former girlfriend, Camilla Parker Bowles, when he married the Princess of Wales. While sources have said that both Charles and Diana had doubts about going through with the wedding (via the Mirror), they knew it was too late to back out. However, before exchanging vows, Charles allegedly made a devastating confession to his bride-to-be.
Prince Charles told Princess Diana he wasn't in love with her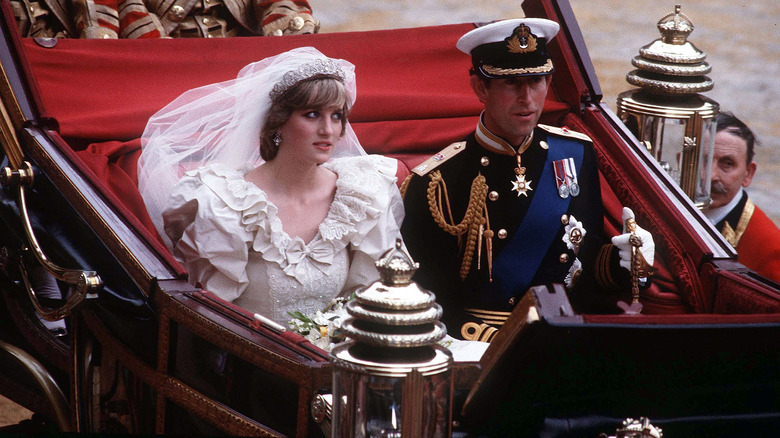 Anwar Hussein/Getty Images
The night before their wedding, Charles, Prince of Wales, reportedly decided to confess to Princess Diana that he wasn't in love with her, leaving the bride-to-be devastated, according to Diana's astrologer, Penny Thornton.
In an ITV documentary, "The Diana Interview: Revenge Of A Princess," Thornton revealed the shocking memory that Diana, Princess of Wales, allegedly shared with her. "I think Charles didn't want to go into the wedding on a false premise. He wanted to square it with her and it was devastating for Diana," Thornton explained (via the Mirror). "She didn't want to go through with the wedding at that point, she thought about not attending the wedding."
Charles also reportedly had doubts about the wedding, but both ultimately believed it was too late to cancel. One year later, they welcomed their first son, Prince William, followed by Prince Harry (per the royal's official website). While Charles went on to marry Camilla Parker Bowles, who will become queen consort when her husband ascends to the throne, Princess Diana never got her happy ending. She died in 1997 from injuries sustained in a car accident in Paris. However, sources say that Charles and Diana were getting along before she passed.
"At the end of Diana's life, she and Charles were on the best terms they'd been for a very long time," Tina Brown, royal biographer and author of "The Diana Chronicles," told The Telegraph. She added: "They even had some laughs together."