Jessica Alba On The Honest Company's New Walmart Partnership - Exclusive Interview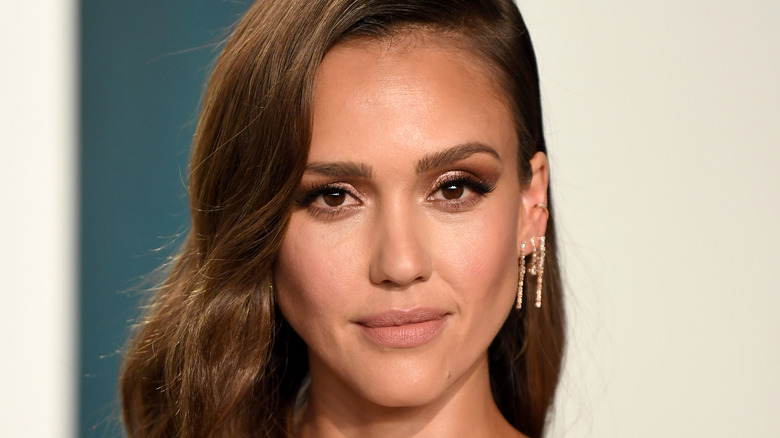 Karwai Tang/Getty Images
When Jessica Alba founded The Honest Company in 2011, she was already a Golden Globe-nominated Hollywood star with an impressive back catalog of movies and TV shows. After having her first child in 2008, Alba realized that there was a huge gap in the market for chemical-free baby products. Since then, The Honest Company has flourished into a huge business, which was recently valued at $550 million, and focuses on providing customers with clean health, wellness, and beauty products. 
Now, The Honest Company is partnering with Walmart to bring clean lifestyle products to consumers across the country, first on Walmart.com with a rollout to stores coming in the fall. The partnership means that all of your favorite Honest products, such as clean conscious diapers and wipes — as well as an extensive body care range – will be available in the supermarket. Honest has also formulated a line of exclusive Comfort Sweet Cream personal care and eczema relief products just for Walmart customers, making the partnership extra special.
In an exclusive interview with The List, Jessica Alba opened up about The Honest Company, reaching customers at Walmart, appearing in "Fantastic Four," and why her children aren't fans of her acting work.
Joining forces with Walmart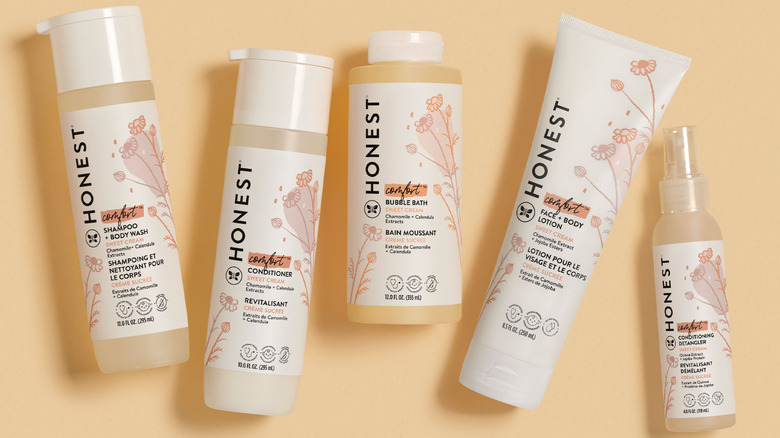 The Honest Company/PR provided
We're here to talk about The Honest Company, which is now on Walmart.com, and it's going to be available in Walmart stores later this year. Why is this exciting for you?
It's one of those rites of passage. As a brand, we had to grow up and get to the place where we could work with Walmart, because it's such a sophisticated supply chain and operational feat for a business to be able to work with them. But we were ready and there's a lot of consumers that have been asking, and we started by launching online and gradually. A lot of other people were selling our products at walmart.com, so we got to actually show up the right way as our brand.
I wanted to do something special with Walmart. We are going to launch with them in the fall in 2,500 stores. I did an exclusive scent for our personal care line. I'm hoping we'll be able to also do exclusive diaper prints and wipe prints and other items similar to what we do with Target, because when we partner with different brands or different retailers, it's like, "What's special about getting Honest there versus anywhere else?" As a consumer, I think about that sort of Easter egg hunt — "It's so cool that I can get this thing only here at Walmart."
I thought that it would be great to have a full suite of personal care. It's shampoo, body wash, lotion, and bubble bath, all in this ... I call it "comfort." It smells like a warm sugar cookie. It's lovely. It's really nice, but really subtle, really chill. We don't use any synthetic fragrances, so there's nothing in it that you wouldn't want on or near yourself or your kid or your grandparents. Everyone can use it in the family.
'Integrity' matters in business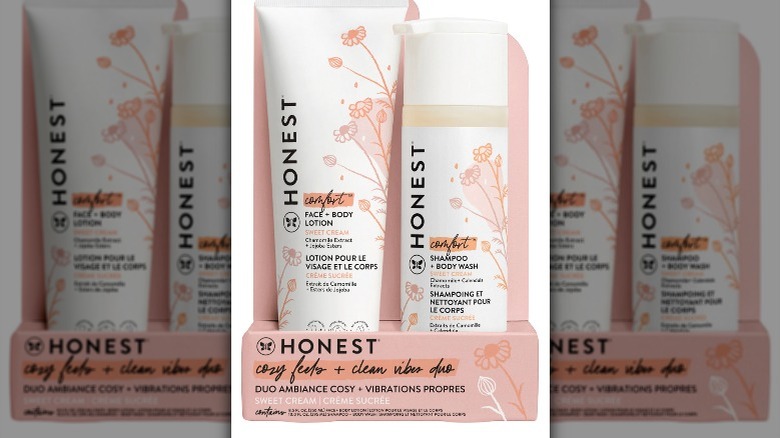 The Honest Company/PR provided
Which Honest products do you think will particularly appeal to Walmart customers?
There's not a ton of product available for people who have sensitive skin. I have terribly sensitive skin, and so do my kids. A lot of people who do have skin sensitivities can't have any harsh chemicals, so there's not a ton of products out there. Actually, a lot of dermatologists recommend a product filled with petroleum, and they're basically just putting a barrier over your skin. We don't use those or a lot of petrol-derived chemicals that a lot of other companies use. This is a great alternative for people who do have sensitive skin, which is everyone.
Also, [with] our diapers, we have special pack sizes for our diaper boxes and wipes boxes. We're thinking of the value that would matter for a Walmart consumer. They're busy; they're coming to do their big shop [and] being able to stock up. We have special sizes of our diapers and wipes packs that are exclusive for Walmart as well that Walmart customers are going to like.
You've been [running The Honest Company] for a decade now. What have you learned over that time in building this company from scratch?
It's a really unpredictable business, and you never know what that next milestone is. At every stage, you find a fork in the road, and you can go this way or that way, and it will greatly determine the trajectory of your business and the companies you work with.
To me, it's like having a kid. I can't think about having an 18-year-old. But right now, I'm in the weeds with a 14-year-old ... I have to be present and in the moment, and you never know what life is going to throw at you.
When you're doing the right thing, you are given a lot of opportunities. I have seen a lot of businesses come up. I've seen a lot of them go away. I've seen a lot of copycats. I've seen people who don't have the best of intentions. You see what happens with their businesses. Integrity matters for sure.
On 'overcoming a bias' to find success with Honest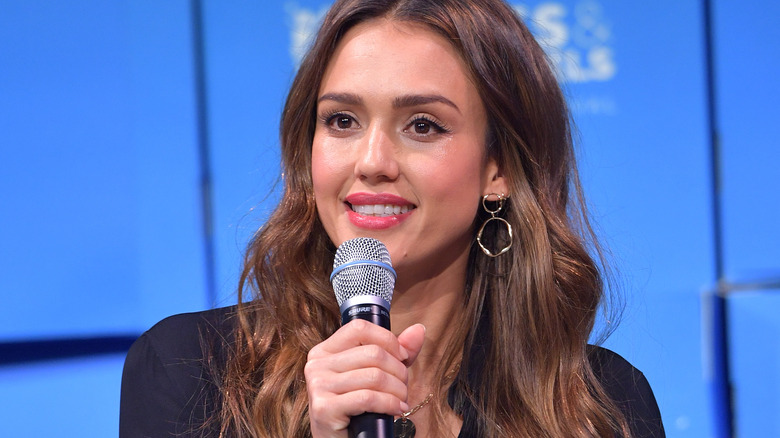 Hannes Magerstaedt/Getty Images
You've said before that people underestimated you and didn't expect you to succeed in this business. What did you have to overcome to make The Honest Company happen and make a huge success of it?
It's interesting because I had done that in entertainment — because no one thought I was going to be successful in entertainment either. Once you overcome a bias that people might have, then you know what that feels like, so it wasn't that different. It's like how you can take naysayers or negativity and turn it into fuel or energy to achieve your goal. A lot of times when people are faced with challenges, for them, it consumes them. I have maybe the opposite reaction.
It drives you forward.
Exactly.
You've appeared in so many movies and TV shows. Do you have a favorite character or project that you'd like to return to if you have the chance?
I love a lot ... really, everything that I did. I'm so appreciative of it. The "Fantastic Four" experience and the "Dark Angel" experience were my two favorites. I got to meet the fans of the film and the TV show and the character and see people globally rally around these characters that I got to play. You see how much joy you bring to people's lives. That is so cool. Those were definitely two of my favorite characters that I got to play on that scale.
Jessica Alba's kids find her acting 'awkward'
How do your kids feel about your acting, and do they watch any particular films that you're in?
No.
No?
No. They said that they've seen "Honey" once.
Just the one time?
"Honey" is great, too. But no, they said they saw it once, but they probably just watched YouTube highlights. I don't actually think that ... I don't know if they've ever sat down and watched something that I've been in.
So you're just mom at home?
Yeah. It's awkward for them. I was trying to get them to watch this TV show I did called "The New Adventures of Flipper" when I was 12, but I can't find it; it's on YouTube. They watched this TV show called "Mako Mermaids," so I was like, "I think they filmed that at the same place I shot something." [My daughter] Honor was like, "Stop trying to show us that you're cool." I was like, "I'm not trying to show you that I'm cool. I'm trying to show you that I think you would like that show." 
But it's awkward for them to see me. They're like, "Why are you talking like that? Or, "Is that how you really looked?" I'm like, "Yeah."
They don't like thinking of you as this other person.
No, it's awkward.
Moving Honest into the home space
What are your favorite Honest products right now? Is there anything that you want everybody to know about if they don't already?
I'm obsessed with the "comfort" line for sure. It smells so good. It's awesome. Also, our new mascara — we have a new volumizing mascara that is awesome that we're coming out with. It's awesome because people were obsessed with our lengthening mascara, so now we have the volume mascara. We have the blue primer, and I put different fiber lengths on it. It's like extensions to your lashes right away. It's really good.
Is there anything else readers need to know about your new partnership with Walmart, or anything else?
This is the beginning of an awesome relationship with them and I'm excited. We've been talking a lot about furthering our partnership and what would that look like in different spaces in the home — thinking about the home and what does that look like? What could that be? That's a huge unlock for us as a business to go further into that space.
The Honest Company is now available to shop on Walmart.com.
This interview was edited for clarity.