Paget Brewster On Reprising Her Role In The Criminal Minds Reboot - Exclusive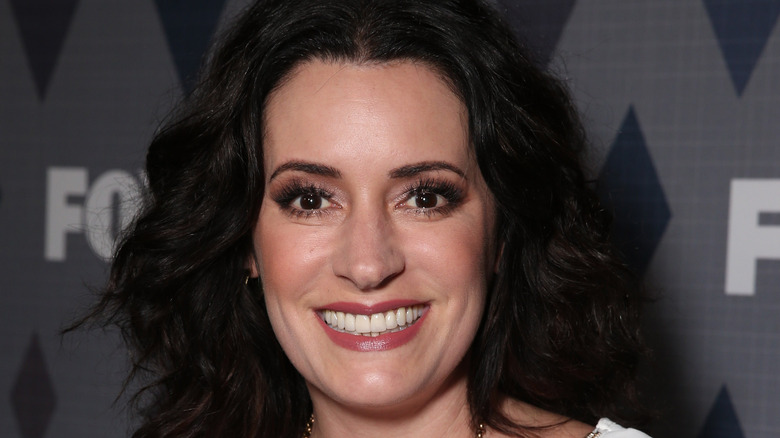 Todd Williamson/Getty Images
Throughout her career, Paget Brewster has had the opportunity to play a variety of roles. She has voice acted in animated series like "Birdgirl" and "BoJack Horseman"; she's been in sitcoms such as "Friends," "Community," and "Grandfathered"; recently, she even took a role in an indie LGBT horror. But perhaps her best-known role — and one of her longest-standing characters — was as FBI agent Emily Prentiss on "Criminal Minds." The popular CBS crime drama began airing in 2005, and Brewster first joined the cast for the second season. While she did leave for a few years, she eventually came back and was on the series through Season 15.
"Criminal Minds" was a widely popular series during its air time, and fans, as well as the creators, still love the show. During an exclusive interview with The List, Brewster opened up about her experience going on the series, how it was different from other roles, and how it helped her career. She also discussed the cast coming back together for a 10-episode Paramount+ reboot.
Why Brewster was thrilled to be on Criminal Minds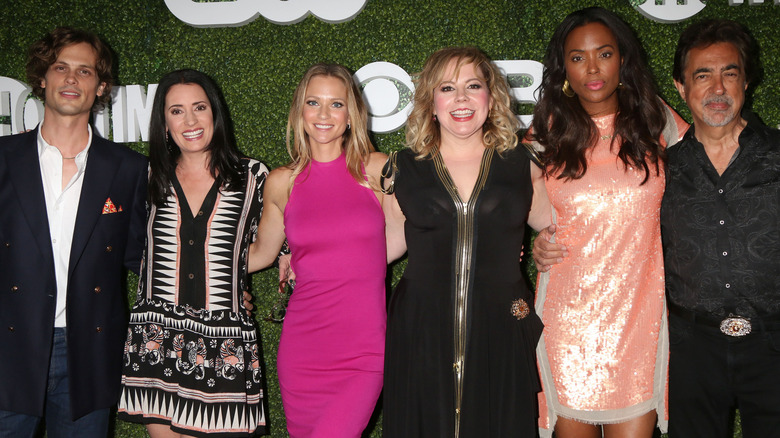 Kathy Hutchins/Shutterstock
Speaking to The List, Paget Brewster shared that she was already a huge fan of "Criminal Minds" and crime shows such as "Law and Order" before going on the series. The CBS series follows a team of criminal profilers as they work with the FBI to solve crimes by analyzing the behavior of the criminals. 
Brewster's character, Emily Prentiss, was the unit chief of the BAU (Behavioral Analysis Unit). Playing Prentiss was a much more tense role than sitcoms and other series Brewster had been part of, but she said the whole experience was "thrilling." "I was so excited to join 'Criminal Minds,' even though it's very contained, there's not a lot of smiling, there are serial killers and guns ... [It's] very serious and dramatic, but it was thrilling," she said.
The actress described what it was like going on set and seeing the crime scenes and victims set up to film for the first time. "You see the police tape, and there's a lovely young actress who's playing a dead prostitute, and you walk over, and they're covered in blood, and they're a little blue, and they're lying on the ground," Brewster said. "It's such a fun show to do, even though it's so dark, and maybe it's fun to do because it's so dark."
Is Brewster coming back for the reboot?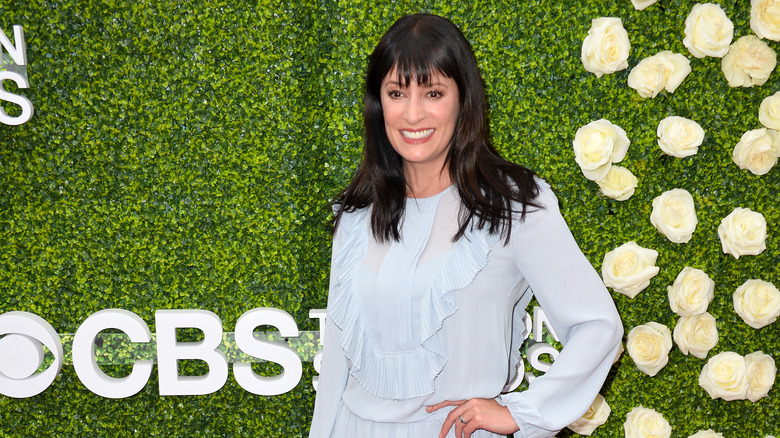 Featureflash Photo Agency/Shutterstock
Paget Brewster loved being part of the "Criminal Minds" cast so much that she's looking forward to reprising her role as Emily Prentiss for a 10-episode Paramount+ spin-off series. She'll be joined by fellow longtime "Criminal Minds" cast members such as Joe Mantegna, Aisha Taylor, A.J. Cook, and Kirsten Vangsness. 
"We're all going right back to work in August and getting the gang back together again and shooting more episodes, which is thrilling," Brewster said. She added that she thinks the whole cast is excited about the opportunity to return to their beloved characters. "We all can't wait to get back and do it because we feel people like it, and we all feel like, 'Oh, we're really good at this. Let's do some more.'"
Brewster also considers herself fortunate to have been part of "Criminal Minds" for as long as she was because it's made her current career possible. Thanks to her consistent work on the show, she was able to save money and now feels more comfortable in her career, only taking projects that she's the most passionate about. "It's a tough world right now, and I'm lucky that I was able to save money so that I don't have to do jobs I don't want to do," Brewster said.
You can see Paget Brewster in "Birdgirl" Seasons 1 and 2 on HBO Max. Her film "Hypochondriac" will be On Demand and Digital on August 4, 2022.