Paradise Highway's Cameron Monaghan On Working With Morgan Freeman - Exclusive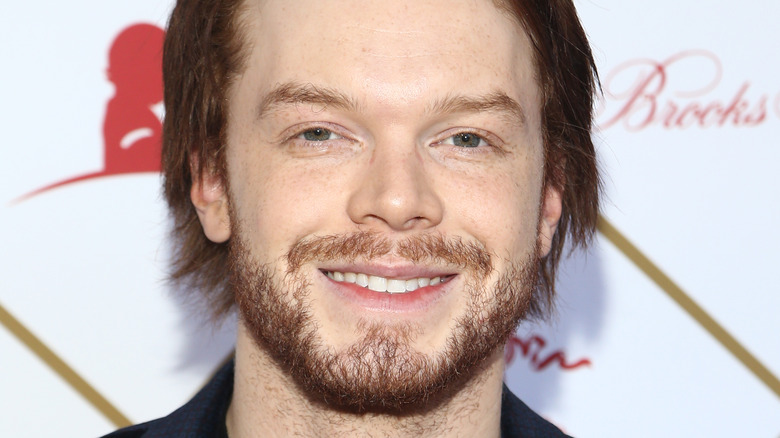 Tommaso Boddi/Getty Images
While some actors come and go — hitting the big screen, only to find themselves out of the business a handful of years down the line — other performers stand the test of time. There's Meryl Streep, Sidney Poitier, Tom Hanks, and more — but that list wouldn't be complete without the unmatched talent that is Morgan Freeman. His iconic voice can be recognized at a moment's notice, but its rich timbre and magnetic sound is just the icing on the cake — it's Freeman's acting chops that allow him to stand out from the crowd, producing memorable performances in the likes of "The Shawshank Redemption," "Driving Miss Daisy," "Glory," and many more films. 
The famed actor is hitting the screen once again in the raw, moving, and eye-opening film "Paradise Highway," acting alongside Juliette Binoche, Cameron Monaghan, and Frank Grillo. Bringing the brutal realities of human trafficking to the forefront of storytelling, "Paradise Highway" is a profound piece of film, supported by the talent that graces the screen.
Ahead of the film's premiere, we sat down with Monaghan to discuss "Paradise Highway," his dedication to the craft of acting, his career as a whole, and more. The "Shameless" star — who is now aging into roles that allow him to work alongside the greats — brings a young, ambitious FBI agent to life in conjunction with Freeman's veteran agent. Dedicated to bringing the human trafficking violators to justice, the two hit the road, taking audiences along for the ride. So what was it like for Monaghan to share the screen (and the car) with such a fine actor as Freeman?
Cameron Monaghan shared a month on the road with Morgan Freeman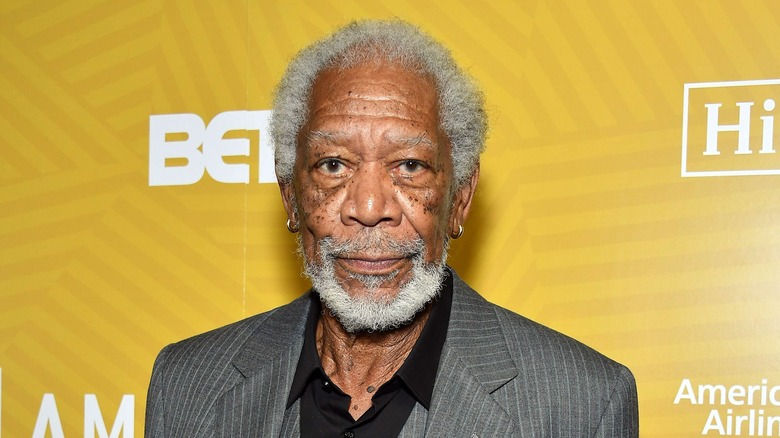 Amy Sussman/Getty Images
The premise of "Paradise Highway" is centered on a multi-state pursuit, so naturally, Cameron Monaghan and Morgan Freeman's FBI agents found themselves on the road together. When we sat down with the "Shameless" alum for an exclusive interview, we had to ask what it was like to work in such close proximity to Freeman. Monaghan shared that amid the 100-degree heat in rural Mississippi, the two bonded in a touching way.
"I'm in this car with Mr. Freeman for a month. That was a very interesting and pretty incredible opportunity. He is a really warm and intelligent person. He has a killer wit and a wicked sense of humor and he has zero tolerance for any bullsh*t in a way that I very much appreciate," Monaghan said. "I'm a younger actor coming in, and he took the opportunity to mess with me, which was great. He would rib me between scenes."
But despite Freeman's jovial behavior off-camera, Monaghan shared that the second "Action!" was yelled, Freeman was in the zone. "There is something that is magical about how he's able to communicate with his eyes," Monaghan said.
The young actor had to bring his A-game to set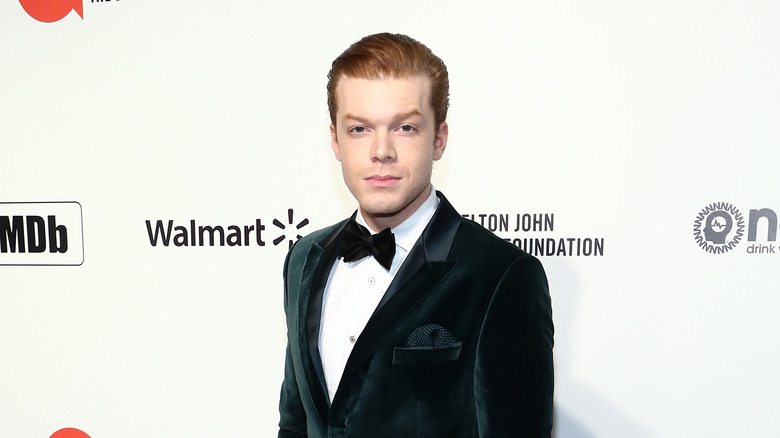 Tommaso Boddi/Getty Images
While in the presence of such an actor as Morgan Freeman, it's easy to get starstruck. As Cameron Monaghan joined him on the set of "Paradise Highway," he knew he had to bring his A-game, telling us that he made sure not to get "mystified" by Freeman's work.
"You can have admiration, but at the end of the day, you're there to do your work and to bring something of yourself. You don't want to have this out-of-body experience where you're just watching someone else do their thing, however amazing," Monaghan said. "It was about making sure that these scenes were conversations, picking up what he's laying out, and then drawing stuff out there for him to play off of as well."
Sharing that "no one does it better" than Freeman, Monaghan concluded with a sentiment that many of us would likely relate to: "I felt very lucky."
"Paradise Highway" is now available in select theaters and on digital and On Demand.