Danielle Olivera On Overcoming Tension With Summer House Co-Star Ciara Miller - Exclusive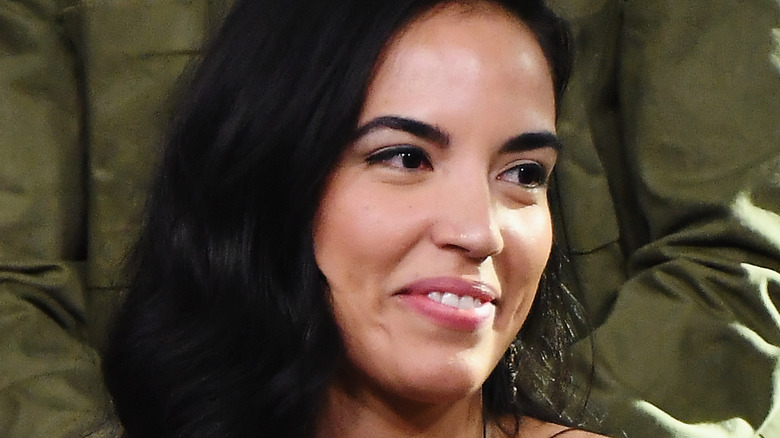 Nicholas Hunt/Getty Images
On Bravo's "Summer House," Danielle Olivera has opened up her personal life to viewers on an international scale, which can't be easy. When members of the "Summer House" crew fall out with one another — which happens often over the course of a season in the Hamptons — those disagreements are broadcast for all the world to see. As fans of the show will remember, Season 6 was especially eventful for Olivera, who got into a very public argument with fellow co-star Ciara Miller. With the cast returning to film Season 7 of the series, it's only natural to wonder where Miller and Olivera stand now.
When she's not filming "Summer House," Olivera is extremely busy as the CEO of her own business, and she intends to launch her new app later this year. The reality icon is also working with 1800 Tequila to launch The Ultimate Margarita Strawberry, the new summer cocktail everyone's going to be sipping by the pool. In an exclusive interview with The List, Danielle Olivera opened up about her new partnership and revealed whether she's overcome any tension with Ciara Miller.
Danielle Olivera hates 'unfinished business or unspoken tension'
On Season 6 of "Summer House," important conversations about race raised issues of white privilege, particularly in the Hamptons, where the show is filmed. However, during the season, Danielle Olivera, who is Puerto Rican, revealed that she felt erased from the conversations by fellow co-star Ciara Miller. This resulted in a difficult talk during the show's reunion, with the pair leaving their former friendship on uncertain ground.
Discussing where she stands with Miller now, Olivera shared, "I can't say anything about the upcoming season, but I can say that there were some [conversations]. Honestly, we're moving forward, where it's since been addressed and those feelings of not being heard on both sides are not there anymore, which is great. I hate living my life with any sort of unfinished business or unspoken tension. That's not fun."
Miller also admitted that having such "difficult" conversations on TV isn't easy. "[I]t's definitely taken many, many years for me to be able to speak up for myself," she explained. "It's not something that I was born being able to do. I'm in my thirties now, and I feel a little bit more confident in who I am. It's something that I've definitely had to grow into versus something that comes naturally to me."
Now that the cast has returned to film the new season of "Summer House," it's likely that new episodes will explore Olivera and Miller's relationship as they move forward.
The Ultimate Strawberry Margarita is available nationwide and on Drizly. For more information about the full range of The Ultimate Margarita, please visit 1800tequila.com.