Married To Medicine's Dr. Jackie Walters Dishes On Her Beauty Routine - Exclusive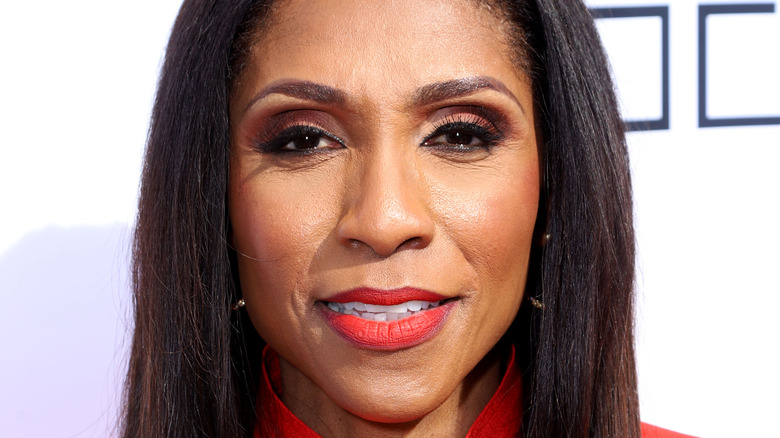 Justin Baker/Getty Images
Dr. Jackie Walters has spent the better part of the last decade providing must-see entertainment on Bravo's "Married to Medicine." The OB-GYN has been part of the Atlanta-based reality series since it premiered, but she keeps herself booked and busy beyond the show. Of course, there's her successful medical practice, which she has no plans of leaving behind in the near future. As a self-described "two-time breast cancer survivor," Dr. Walters founded the non-profit 50 Shades of Pink Foundation. The reality star also keeps her finger on the pulse of the beauty industry.
If skincare is your passion, you will likely recognize her name from her first collaboration with Volition Beauty. She teamed up with the brand to launch the Skin Rhythm Balancing & Clearing Serum, and it's been a certified smash. The duo collabed a second time on the Adaptint Super Seamless Mineral Shield SPF 30, and she spilled some tea on her experience in the industry during an exclusive interview with The List. "What I'm learning is there's so much room for everybody in the beauty world because everybody likes something different," she said. She's clearly found a niche and aims to continue expanding it.
Dr. Walters also opened up about her own beauty routine. As a star, she obviously knows how to deliver glam looks. Thankfully, she shared some of her favorite brands and commiserated about the gotta-have-it mentality that so many in the beauty community can relate to.
Dr. Jackie Walters is a sunscreen advocate, but she puts hers on with foundation
Her experiences with breast cancer inspired Dr. Jackie Walters to launch her sunscreen. "If I can prevent anybody from getting cancer, I wanted to do that," she told The List. That very much includes herself. One of her beauty tricks is that she incorporates sunscreen into her makeup routine. "[I use] a little foundation, and I put it on," she said of the product. "I was in Greece for nine days, and I wore it every day in Greece, and it was amazing. It looked like I had on makeup." The small amount of foundation doesn't affect the sunscreen's ability to block harmful rays; it just adds a gorgeous finish. 
When it comes to beauty products, Dr. Walters likes to dip into different brands and shades to create the perfect look. "We mix and match in my beauty world, so we don't really take one color. We have a color over here, and a color over here to actually get the color that I want," she explained. However, she has some favorite brands that she consistently reaches for lately — "a little bit of NARS and a little bit of MAC." She also admitted how easy it is to be drawn in by gorgeous eyeshadow palettes: "You end up with the same colors over and over, but the palettes are so attractive."
Looking good helped her feel good while she went through cancer treatments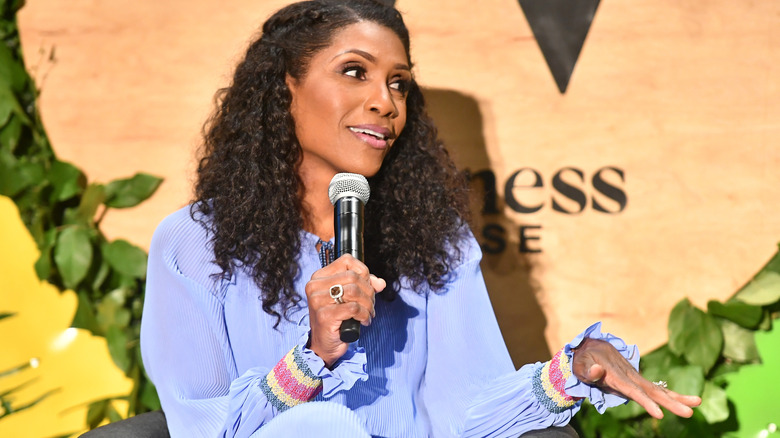 Paras Griffin/Getty Images
Putting special effort into her look played an important role in how Dr. Jackie Walters dealt with cancer treatments. That mentality also served as the inspiration for her non-profit foundation. "We created [the] 50 Shades of Pink Foundation because I would dress up to go to chemo," she explained. "We know when people look good, they feel good, and that's our motto: Look good, feel good, do good." 
The mogul recommended the same tip for anyone who is undergoing treatment and needs a bit of a boost. "I truly encourage if it's a little bit of lipstick ... and I don't want to talk about vanity," she said. "But that's what helped me and tons of other women I know — a fingernail polish to cover those nails, lipstick ... Anything you found or like that makes you feel good, use it."
New episodes of "Married to Medicine" air Sundays on Bravo at 9:00 p.m. ET/PT.