Why The Young And The Restless Spoilers Have Fans Believing Victor Newman Did A Bad, Bad Thing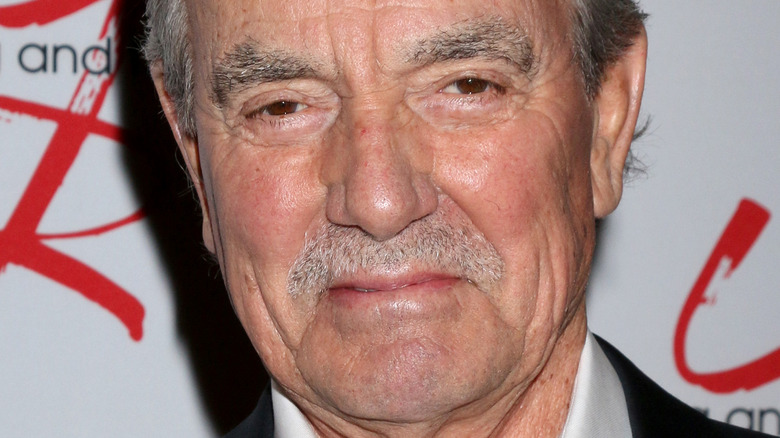 Kathy Hutchins/Shutterstock
"The Young and the Restless" fans know that Victor Newman (Eric Braeden) is a very influential man in Genoa City. Not only does he run Newman Enterprises, but some would say that he also runs the fictional city that the Newman and Abbott legacy families live in — that, and there are very few things that he wouldn't do for his loved ones. Back in March, Braeden told Soap Opera Digest that he was well aware of what Ashland Locke's (Robert Newman) motives were well before Victoria Newman's (Amelia Heinle) husband probably even knew himself. And, of course, he knew that his daughter was in some sort of danger with the shady businessman. He told the publication, "He doesn't quite trust him and is very aware of it and of course, his fatherly instincts of wanting to protect his daughter are stronger than almost anything. And to protect his business. So, he's not stupid! Victor is a chess player. He's about two, three, four moves ahead of everyone else."
That said, there's new speculation that suggests Victor might have had something to do with Ashland's sudden and supposed death. Even his son Adam Newman (Mark Grossman) — who is known for his own twisted mind and manipulative ways — thinks that Ashland's death is more than just a "crazy coincidence" and that his father might have something to hide. 
Did Victor Newman have Ashland Locke killed?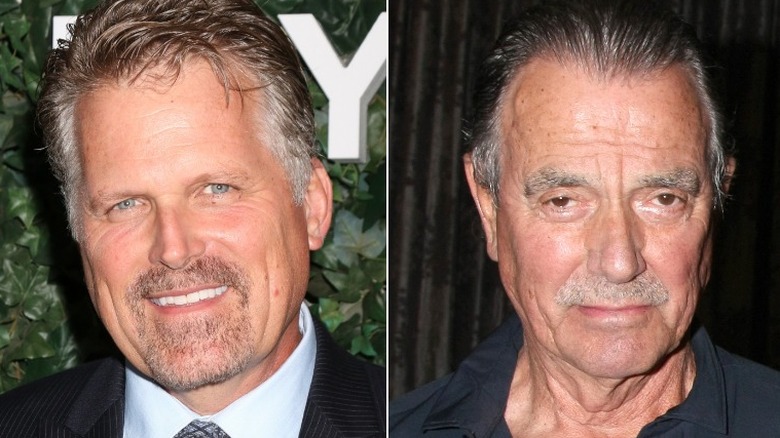 Kathy Hutchins & Kathy Hutchins/Shutterstock
According to a teaser trailer from "The Young and the Restless" on Twitter, there are some people in Genoa City and even from within Victor Newman's own family that are looking for answers about Ashland Locke's death. In the trailer, a mysterious person can be seen punching Ashland in the face before he falls down and hits his head next to a fireplace mantel. Victor's other son, Nick Newman (Joshua Newman) grills his father by asking him, "You are hiding something. I am asking you one more time to tell me what happened," to which he replies with, "You think I give a damn that Ashland Locke is dead? No one cares about him. No one." 
Regardless if Victor is right or wrong about no one caring about Ashland's death, this isn't the first time that one of Victoria Newman's exes has died in such a mysterious way. Back in 2018, J.T. Hellstrom (Thad Luckinbill) also died after Victor's wife Nikki Newman (Melody Thomas Scott) whacked him with a fireplace poker as well, per Entertainment Weekly. If there's anything that viewers have learned about the Newman family over the years, it's that they sure do love taking care of business near a fireplace, right? That's not saying that Victor might have killed Ashland, but if only fireplace mantels could talk, right?