The Young And The Restless Star Robert Newman Reveals Ashland Locke's True Fate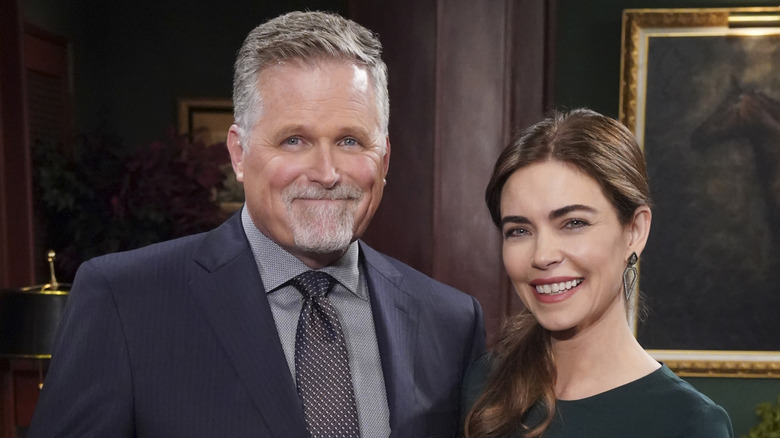 CBS Entertainment
Robert Newman's character Ashland Locke on "The Young and the Restless" was swindled out of $250 million by Victoria Newman (Amelia Heinle) and went on a path of vengeance to get back at her. The events of this past week's episode saw him stalking Victoria in a similar manner to when J.T. Hellstrom (Thad Luckinbill) did. As Victoria opened her curtains, she saw that he was standing outside her French doors, peering in through the glass. And of course, she let him in.
Soaps She Knows reported that during their heated argument, he grabbed Victoria by the shoulders and yelled that he "had nothing left to lose." Again, reminiscent of her altercation with J.T., she grabbed a fire poker for potential self-defense. Her brother Nick Newman (Joshua Morrow) arrived just in time. Victoria told Nick that Ashland had grabbed her. The enraged Nick punched Ashland knocking him down — causing his head to hit the base of Victoria's fireplace. The result was the apparent death of Ashland Locke. However, when they went back to look, his body had disappeared (per Distractify).
Celebrating the Soaps speculated that Ashland's sister, Tara Locke, may have witnessed the event somehow, and took Ashland's body. The site further speculated that he's most likely still alive. All that was left when the body disappeared were pools of blood on the fireplace.
Actor Robert Newman went on social media and released a video that may explain exactly what happened.
Robert Newman gives a heartfelt thank you to his fans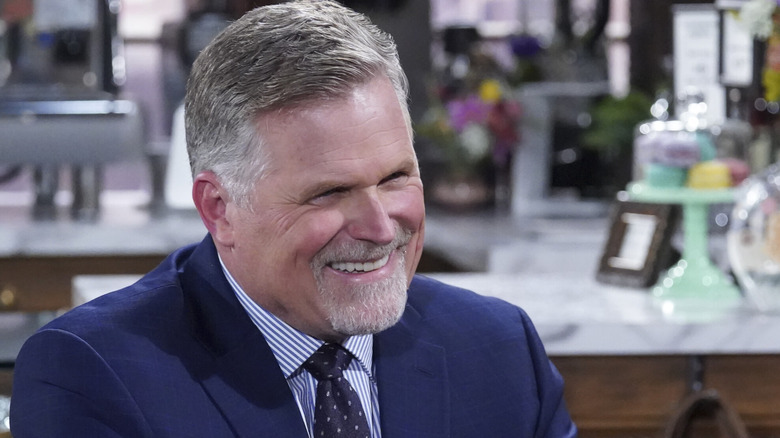 CBS Entertainment
On Twitter, Robert Newman released a post saying, "Farewell and thank you to Y&R!" Embedded in this post was a heartfelt personal YouTube video he made for the fans. He started off by thanking everyone for watching the show and for allowing him to partake in the legacy of "The Young and the Restless." He went on to state that the scenes with him, Heinle, and Morrow that aired this past week were his last with "Y&R" per his contract. Newman explained that those scenes were shot five weeks prior to their airing. He was not only grateful for his time on the show, but also for the fact that he was able to go home "3,000 miles away" to his wife, children, and grandchildren.
He went on to say that the cast and crew of "Y&R" were fantastic and noted that some fans might not have been happy that he took over the role that Robert Burgi played. He went on to tell his fans that he was near Kalamazoo, Michigan, preparing for a theater run where he will play Dennis Dupree in "Rock of Ages: The Musical" in August. He further invited fans to come to an after-show at a local bar where he would "be happy" to take pictures and sign autographs.
He ended the video by thanking the fans and saying, "It was a really, really lovely time."