Sofia Carson Dishes About The Original Soundtrack She Wrote For Purple Hearts - Exclusive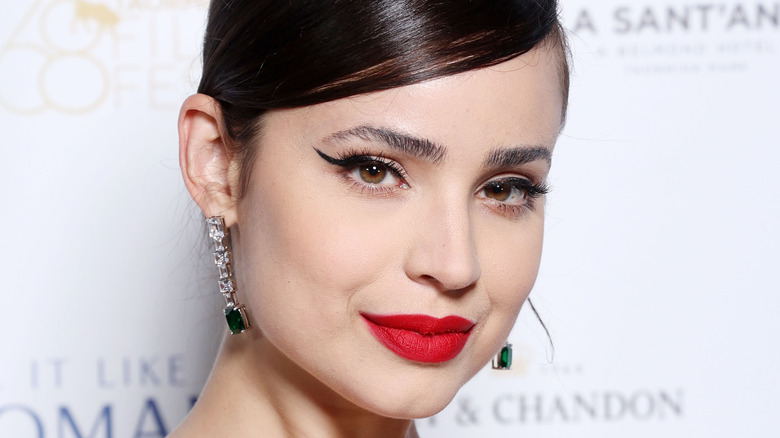 Daniele Venturelli/Getty Images
When it comes to romantic flicks that leave us wanting more, no one does it better than Netflix. A night in with a glass of wine and a bowl of popcorn demands a "To All the Boys I've Loved Before" marathon or a rewatch of "The Kissing Booth." Is a series more your style? Tell us you haven't watched and rewatched "Bridgerton" Seasons 1 and 2 over and over again. If you're dying to add a new film to your roster, "Purple Hearts" is what you're looking for.
Starring Nicholas Galitzine and Sofia Carson, "Purple Hearts" tells the story of singer-songwriter Cassie, who enters a sham marriage with Galitzine's Luke — a military man — so she can take advantage of health care benefits. But when tragedy strikes, the relationship that was once transactional takes a turn, and Cassie and Luke find themselves bonded by far more than just a business deal. The film should, without question, be on your list of movies to sink your teeth into — not only was it five years in the making, but also it showcases Carson's talent in more ways than one.
Ahead of the film's premiere, we sat down with Carson and Galitzine for an exclusive interview – in addition to starring in the film, Carson also served as an executive producer and wrote the film's original soundtrack. When we got to chat with the budding star, she told us all about her musical process.
Sofia lived with her character before turning her attention to songwriting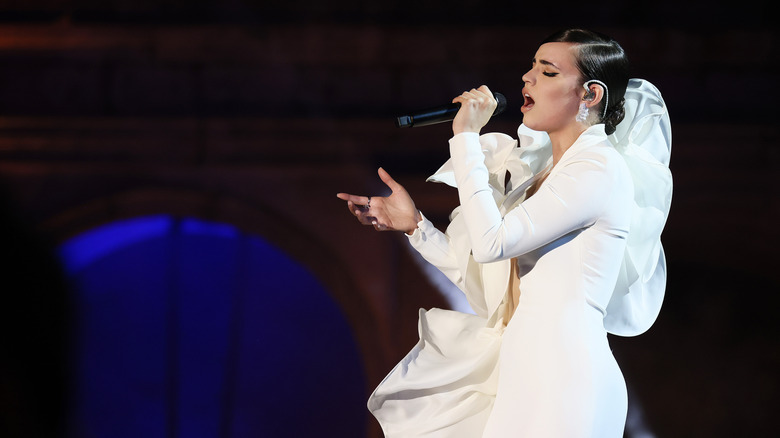 Ernesto S. Ruscio/Getty Images
Amid the conversations surrounding the most impressive film performances, you've likely heard the term "method acting." In a nutshell, the practice refers to an actor literally becoming their character — think Lady Gaga in "House of Gucci" and Joaquin Phoenix in "Joker." Such dedication to a role allows for the performer to get inside their character's head, and Sofia Carson adopted a similar tactic when preparing the role of Cassie in "Purple Hearts." Telling us that she spent four years living "with this character, this young woman" before writing the original soundtrack for "Purple Hearts," Carson explained that such dedication to Cassie's voice enabled her to put pen to paper in an authentic capacity.
"I had never written a soundtrack before or written songs that had to serve a particular purpose for a story. It's a very different experience than writing whatever you're feeling in that moment. I had to write songs through Cassie's perspective, not my own," Carson said. "To write these songs honestly and truthfully, I had to dive into Cassie's heart like I would in my own."
She wove the Purple Hearts storyline into her songs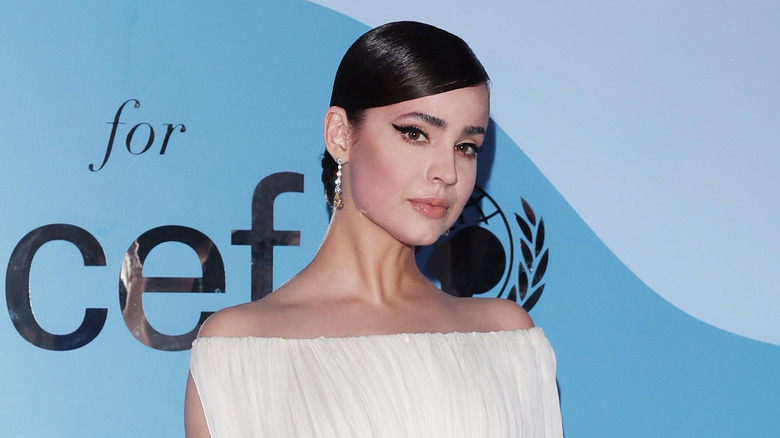 Jacopo M. Raule/Getty Images
Music is an integral part of any film, a soundtrack or score not just setting the tone but also often standing on its own two feet. Think of the likes of "Star Wars," "Titanic," and even "Stranger Things" — the music takes these works of cinematic art to the next level. When Sofia Carson faced the task of writing the original soundtrack for "Purple Hearts," she knew that intertwining the film's plot in her songwriting was vital. She told us that she filled pages with notes as she prepared to take on such a challenge.
"It was instrumental to me that she felt different from Sofia and true and unique to her own voice and that the story — Cassie's story and Cassie and Luke's story — was woven into the lyrics of our songs," Carson said. "The title 'Hate the Way' and a couple of those lyrics I had been thinking of because of so many instances with Cassie and Luke that were so real. I love being able to do that. Bringing the soundtrack to life was one of my favorite experiences I've ever had, and I can't wait for people to hear it."
"Purple Hearts" is now available on Netflix.