The Full House Star Who Made Fuller House A Reality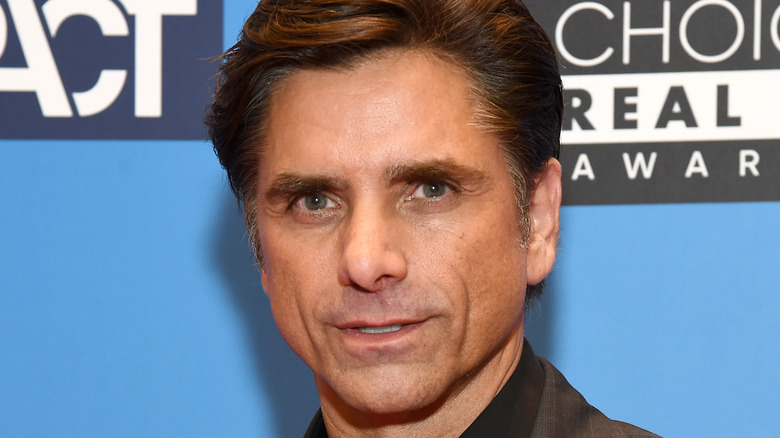 Michael Kovac/Getty Images
Despite starring in shows like "ER" and "Grandfathered," according to IMDb, John Stamos will always be grateful for his role as Jesse Katsopolis on "Full House." He quickly became one of television's most loved heartthrobs as the musician, thanks to his portrayal of the Elvis-loving musician. Although it may seem like "Full House" made Stamos the star he is today, he found his footing in Hollywood earlier in his career by starring in "General Hospital" as Blackie Parrish from 1972 to 1984, as IMDb notes. From there, he inadvertently became an additional member of the Beach Boys after being invited on stage during a concert, as he explained on "The Kelly Clarkson Show" (via YouTube). After that, he maintained a close relationship with the band, even to the point where the band appeared on a special episode of "Full House" (per YouTube).
Stamos has had ample opportunity to revisit characters like Blackie in "General Hospital" and Dr. Tony Gates in "ER,", but his connection to Uncle Jesse was so strong that the actor was instrumental in making "Fuller House" a reality.
John Stamos was more than just an actor in Full House and Fuller House
According to Entertainment Weekly, Stamos became a partial owner of the ABC sitcom between its 1995 finale and the Netflix reboot. The actor has never been shy about sharing his love for the show: after all, he is the one looking after the only prop from the original "Full House" to make it onto "Fuller House" (via Instagram). While a reboot of the popular sitcom had been in the works since 2014 Deadline reported, it took a year or so until "Fuller House" was confirmed to be in development by Netflix (via The Hollywood Reporter).
A few days prior, Stamos broke the news during an appearance on "Jimmy Kimmel Live" (via YouTube). Telling Kimmel he was "going to give him the exclusive", Stamos shared the news before the streaming service had the opportunity to break the information himself. "We've been working on this for many, many years," the actor explained. "We were trying to do some sort of spin-off, and we wanted to give credit to the legacy — we didn't want to just throw it away."
His role behind the scenes let him announce the revival before Netflix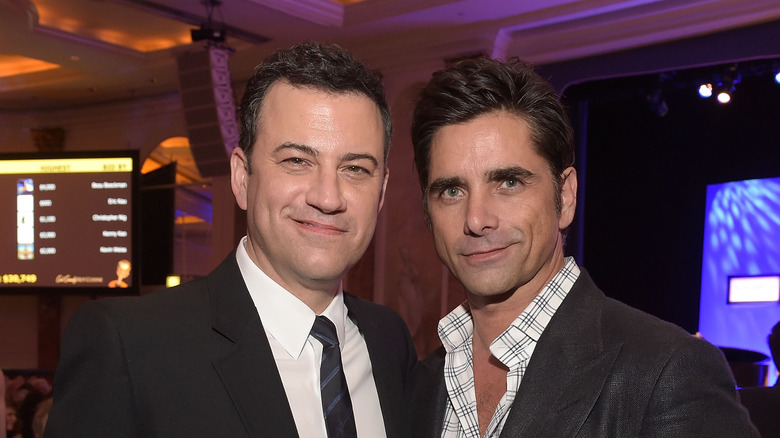 Jason Kempin/Getty Images
Not only did John Stamos break the news on "Jimmy Kimmel Live" (via YouTube), but he also gave a pretty significant overview of the show before Netflix gave their explainer. "It starts sort of as a reunion and then spins off into . . . like a spin-off," Stamos said with a laugh. The actor goes on to explain how the return of Candace Cameron Bure, Jodie Sweetin, and Andrea Barber marks a "reversal" of the original story of "Full House."
Stamos reiterated how they'd "literally been trying for so many years" to get the revival off the ground and that it was a total "labor of love" for all involved. As to why Stamos could give the news before Netflix, it shows how integral his part — and ownership — in the "Full House" canon truly is. "[Netflix] said you can give the exclusive to Jimmy Kimmel, so I've just done that," Stamos said at the time.