How The First Aboriginal Australian Senator Slipped A Diss To The Queen Into Her Oath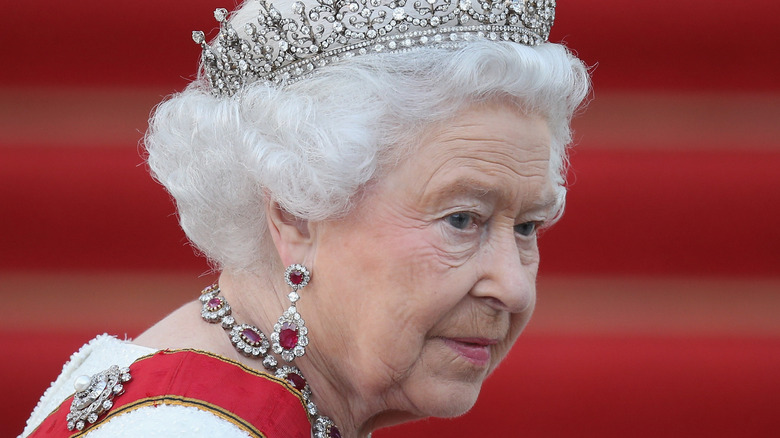 Sean Gallup/Getty Images
Lidia Thorpe made history as the first Indigenous person from the state of Victoria to serve in the Australian senate, according to her website. She refers to herself as "a proud DjabWurrung Gunnai Gunditjmara woman," and she is a member of the liberal Australian Greens party, which is focused on "ecological sustainability, grassroots democracy, social justice and peace and non-violence." She's the fourth generation woman in her family to advocate for change in Australia — her great-grandmother was a community organizer, in 1973, her grandmother founded the first Aboriginal Health Service in Victoria, and her mother was on the Council for Aboriginal Reconciliation and has helped protect culturally significant trees in Victoria, via The Sydney Morning Herald.
Thorpe has long been vocal about Aboriginal rights. One example: In March 2022, she introduced a bill that would make it Australian law to implement the 1007 United Nations Declaration on the Rights of Indigenous Peoples, which "establishes a universal framework of minimum standards for the survival, dignity and well-being of the indigenous peoples of the world." She also made it clear recently that she's not a fan of Queen Elizabeth II for one very specific reason.
Lidia Thorpe referred to Queen Elizabeth II as a 'colonizer'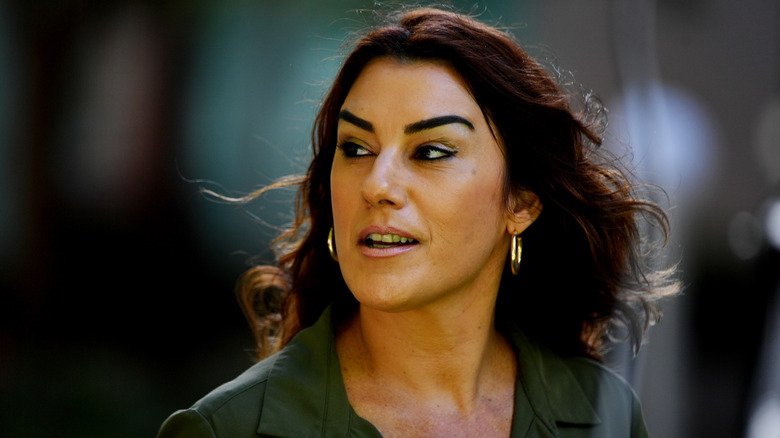 Sam Mooy/Getty Images
Historically, Britain colonized Australia in the 1780s and into the 1800s, per History.com. Australia is still a constitutional monarchy and as such, Queen Elizabeth is its Sovereign. As Lidia Thorpe walked in to be sworn into the senate, she had her right fist up in the air — when she delivered her oath, she changed the words to reflect her opinion on the queen and the monarchy. She said, "I, sovereign Lidia Thorpe, do solemnly and sincerely affirm and declare that I will be faithful and I bear true allegiance to the colonizing Her Majesty Queen Elizabeth II [...]" per People. The word "colonizing" is definitely not in the original oath. 
Thorpe was interrupted at that point in her declaration, and she was advised to read the oath as it was written because if not, she would not be officially sworn in as a senator. Thorpe then redid the oath without the word "colonizing," but with a hint of sarcasm in her delivery. She later posted a video on Twitter of her swearing-in ceremony with the caption "Sovereignty never ceded."
The royal family has faced challenges in recent months in other former British colonies. On Prince William and Kate Middleton's trip to the Caribbean, there were protests and calls for slavery reparations. Jamaica had also made plans to remove Queen Elizabeth as head of state prior to William and Kate's tour of the Caribbean in March.