Here's Why One New Hire On The View Could Lead To A Potential Boycott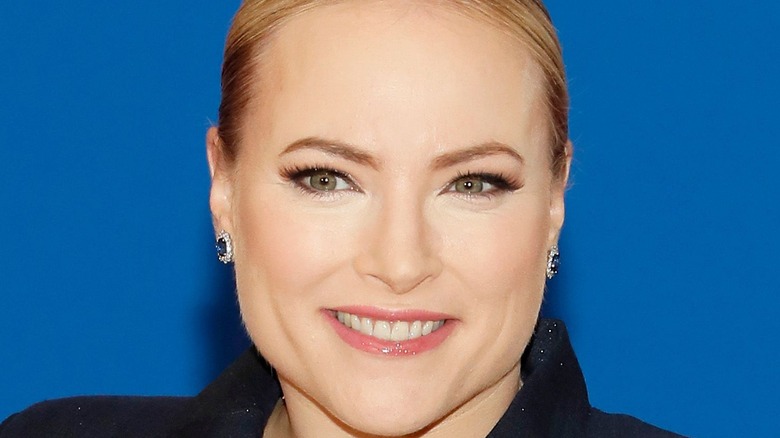 Paul Morigi/Getty Images
In 2021, fans were surprised when Meghan McCain announced that she was leaving "The View" after four years. But, for the conservative pundit, the time was right for her to move on. "I kind of feel 'The View' is like when the guy who has a bad reputation wants to date you and you're like, 'I'm going to be the one to change him,'" she told People.
With McCain out of the picture, producers of "The View," which was created by Barbara Walters, needed to find someone to fill her spot on the panel, which includes Whoopi Goldberg, Joy Behar, Sara Haines, and Sunny Hostin. A bevy of guest hosts were brought in, including Ana Navarro, Mia Love, Condoleezza Rice, Carly Fiorina, Eboni K. Williams, Mary Katharine Ham, and Gretchen Carlson (per Parade). 
The process hasn't been easy, though, and it was reported that the remaining panelists were getting tired of welcoming a constant parade of guest hosts. But producers were determined to find a conservative voice that would be the perfect fit for the long-running show. "They are really looking for a unicorn," a former staffer told Politico. "They want someone who is going to fight — but not too hard, because they don't want it to be ugly and bickering."
And, while it seems like they might have finally found "the one," some fans are not happy with the reported choice.
Fans say they won't watch Alyssa Farah Griffin on The View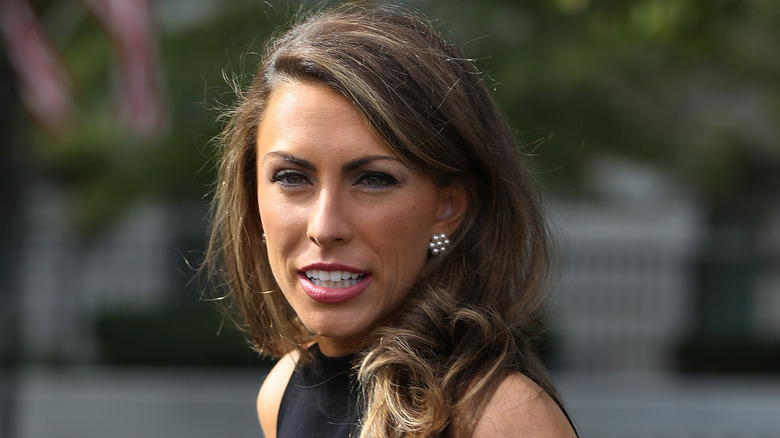 Chip Somodevilla/Getty Images
Rumors are swirling that Alyssa Farah Griffin has been tapped to replace Meghan McCain on "The View." The show shared on Twitter that it was getting set to make the big announcement, and sources have said that Griffin, a conservative political commentator who worked in the Trump White House, will be welcomed onto the panel, making her the 23rd co-host in 25 years, per People.
But, while producers might be relieved to fill the spot, some fans are outraged about Griffin's alleged hiring — and have even threatened to boycott the show if it's true. 
"If Alyssa is announced then it's time to #BoycottTheView and let ratings drop so she gets fired sooner," one viewer posted. Another said, "NO. Alyssa Farah Griffin, REALLY? They tried to overturn our election," while someone else wrote, "If the new co-host of #TheView had anything to do with the Trump administration! I'm just gonna stop watching... Not kidding!!!"
Producers of "The View" have not confirmed or denied if Griffin is joining the show, so people will just have to tune in on Aug. 4, 2022, to find out who will get to permanently sit in McCain's vacated seat.