Why The View Couldn't Go Through With Hiring This Person To Replace Meghan McCain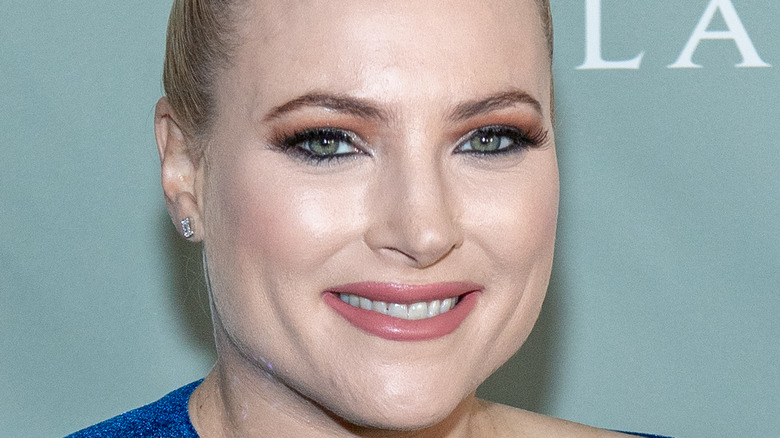 Roy Rochlin/Getty Images
 "The View" has maintained its popularity over the years because of the diversity of its hosts. The spirited back-and-forth between the women on the panel makes for good TV — and plenty of publicity when the discussions get especially heated. For four seasons, Meghan McCain was a formidable member of the team. She often butted heads with Whoopi Goldberg and Joy Behar over hot-button topics such as abortion, the Women's March, and the "identity politics" of hiring individuals based on their race and gender rather than their skills or character.
At the end of the 2020-21 season, McCain left the show, initially saying she wanted to focus on her family life in Washington. However, several months later, she dropped a new audiobook that explained she actually wanted to escape the "toxic" environment and the hostility toward her conservative beliefs, as per USA Today. The new season has featured a series of right-leaning guest hosts like Condoleezza Rice and Carly Fiorina while the producers hunt for a permanent replacement. It's proving to be more difficult than anticipated. Insiders have confided in Politico that the "View" brass is looking for a middle-of-the-road Republican: Someone outspoken enough to hold her own on conservative issues, yet not so far right that they would die on Donald Trump's "rigged election" hill. Most recently, a promising candidate from Fox News was rejected before she even had a chance to try her hand at guesting.
Fox host Lisa Boothe is opposed to vaccine mandates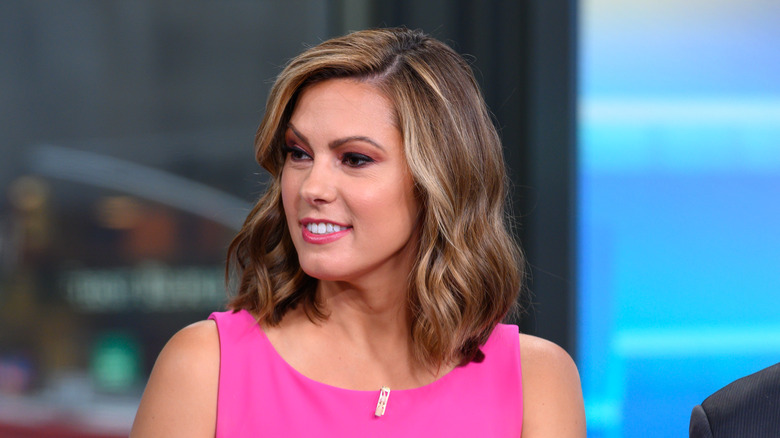 Noam Galai/Getty Images
Lisa Marie Boothe, a popular Fox News contributor and host of the podcast "The Truth With Lisa Boothe," was reportedly one of the many candidates in talks to replace Meghan McCain on "The View." She had all the right qualifications: a smart, likable millennial with an established fan base and conservative opinions. Unfortunately, one of those opinions disqualified Boothe from being hired.
In a November 2021 Newsweek editorial, Boothe explained that she is not vaccinated against COVID-19. She opposes vaccine mandates as being "immoral," believing the choice should be left up to the individual. This puts her at odds with Disney-owned ABC News, which requires that all U.S. employees be fully vaccinated against the virus. A source told The Daily Beast (via Daily Mail), "The show never had a chance to offer her a guest-hosting spot, and after her position on vaccinations was out in the open, any further negotiations became a 'moot point' and a 'non-starter.'" One ironic coda to the story: Boothe revealed on December 27 that she is ill with COVID. "Add me to the natural immunity club," she tweeted. "The initiation sucks, but the worst is behind me." This hasn't changed her opinion, however. She went on to tweet that it's pointless to impose mandates on a remedy for a virus that is "kind of inevitable." In the meantime, the producers of "The View" continue to look for just the right "unicorn" to fill McCain's seat.