Gugu Mbatha-Raw On Why She Approached Surface Differently From The Girl Before - Exclusive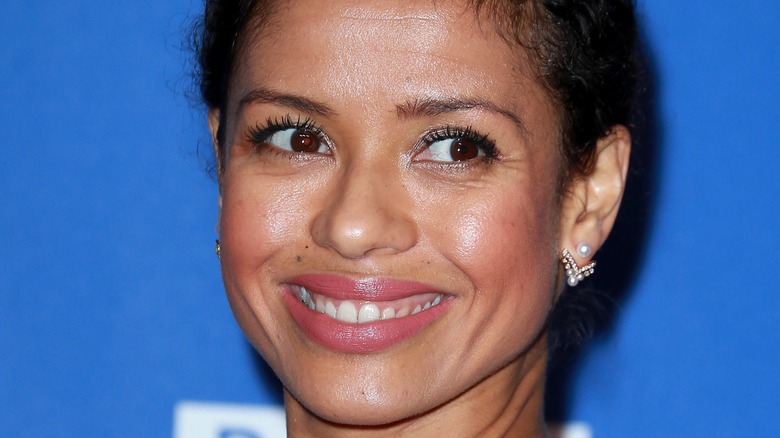 Cubankite/Shutterstock
This article contains discussions of attempted suicide.
In the new Apple TV+ thriller "Surface," Gugu Mbatha-Raw ("The Morning Show" and "Loki") takes on Sophie, a woman suffering from amnesia after a suicide attempt. As Sophie tries to remember who she was before she jumped off a ferry in an attempt to end her life, she realizes that her husband and her best friend aren't telling her the truth — or at least not the whole truth. While she investigates who she was and why she tried to kill herself, Sophie discovers that she had plenty of secrets she'd rather keep buried.
This isn't the first time that Mbatha-Raw has played a character unraveling complicated secrets. In "The Girl Before," she played Jane, a PR exec who moves into her dream home designed by a mysterious architect with his own dark secrets. As she learns more about the house and its creator, Jane finds that their secrets may determine her fate.
Though there are similarities between the characters, Mbatha-Raw approached each character in a "very different way." In an exclusive interview with The List, she revealed how she got into Sophie's head and why she didn't draw on previous characters for inspiration.
If you or anyone you know is having suicidal thoughts, please call the National Suicide Prevention Lifeline by dialing 988 or by calling 1-800-273-TALK (8255)​.
She likes 'starting fresh'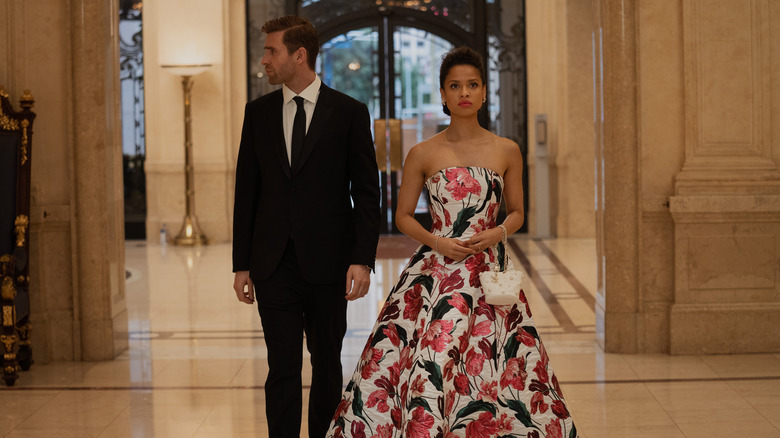 Courtesy of Apple TV+
Though many actors like to use previous characters to help them build new characters, this doesn't work for Gugu Mbatha-Raw. She likes "starting fresh" with each character she takes on. This way, she can create each character from the ground up.
Mbatha-Raw added that with "The Girl Before," she had more source material to draw on to understand Jane because the show was based on a book. With "Surface," she worked very closely with the show's creator and writer, Veronica West, to understand her character.
"['Surface' is] very much created from Veronica's imagination, it's a completely original idea," Mbatha-Raw explained. "She's come up with this incredibly complex nuanced world, all the twists and turns of this story are incredible, how her mind works to layer it and put it all together. I was very much starting fresh with Sophie, as I do with all my characters in creating who she is."
She went on to say that her co-stars really helped her discover Sophie as well.
"Having this incredible cast to work with was such a treat," Mbatha-Raw gushed. "Actors that I've admired for such a long time, like Marianne Jean-Baptiste, Oliver Jackson-Cohen, Stefan James, and Ari Graynor, [make up] an incredible team. Everyone is so well cast. Everyone brings such unique qualities and intensity to their role. It was great to be surrounded by that energy."
Watch the first three episodes of "Surface" now on Apple TV+ and check out new episodes every Friday.