Why Steffy And Finn's Reunion Left The Bold And The Beautiful Fans Grabbing For The Tissues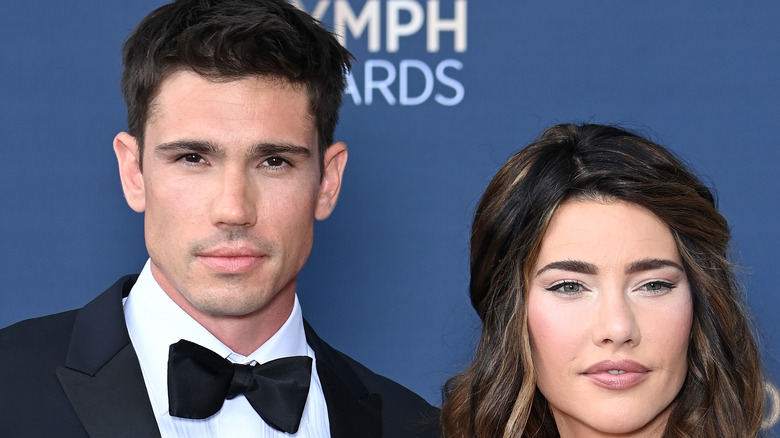 Pascal Le Segretain/Getty Images
"The Bold and the Beautiful" hit fans with a gigantic curveball, revealing that Dr. Finn (Tanner Novlan) didn't die at the hands of his mother, Shiela Carter (Kimberlin Brown). For weeks, Finn's fate appeared sealed until the show unveiled the truth; his adoptive mother, Li Finnegan (Naomi Matsuda), faked his death to save his life (via Soaps.com). Unfortunately, Shiela broke out of prison and tracked Li down, discovering the truth about Finn. Naturally, Li attempted to alert authorities about Shiela's whereabouts, but she was run off the road over a bridge by Sheila (via Daytime Confidential).
Sheila assumed Li perished in the incident and held Finn hostage while rehabilitating him from his gunshot injuries. Finn eventually woke up and learned the truth about what his birth mother had done. He tried everything in his power to escape her clutches, but it wasn't until Bill Spencer (Don Diamont) found Li in an alley that his rescue occurred. Ultimately, Li divulged everything to a stunned Bill and Liam Spencer (Scott Clifton), and she and Bill took off to free Finn from Sheila (via Showbiz CheatSheet).
Once freed, Finn had only one thing on his mind — reuniting with his beloved wife, Steffy Forrester (Jacqueline MacInnes Wood). Steffy's relationship with Finn has been something special for viewers, so they're in for a treat. Luckily for fans, the moment finally happened, and the tears are still flowing.
Stefy and Finn are finally reuniting after his presumed death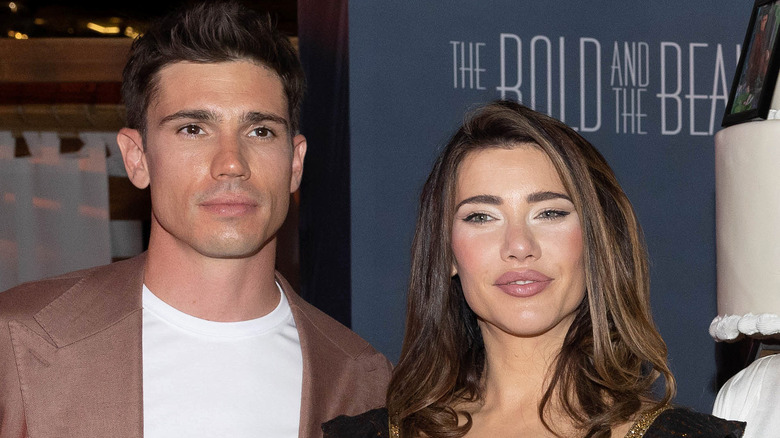 Pls Pool/Getty Images
The moment fans have been waiting on for months is finally here — these latest developments have Steffy and Finn fans in a tizzy. "The Bold and the Beautiful's" official Twitter account shared a clip from the August 2 episode, featuring the reuniting of Steffy Forrester and Dr. Finn. In the clip, Finn is racing toward Steffy in Monaco, and once she locks eyes with him, she runs into his arms. She's confused about how he is alive, but Finn assures her that it's him and professes his love.
One viewer tweeted a gif of a cartoon creature sobbing with the caption, "Me trying to recover from yesterday." Another fan echoed that sentiment in a tweet saying, "This was absolutely beautiful. Every time I watch it, the tears start welling up in my eyes." The reunion has fans coming together from all over to rejoice and shed happy tears for the married couple finally getting a happy reunion. 
It's unclear what the future holds for Steffy and Finn, but at least the truth about his death is out in the open and he's free from Shiela. However, in the world of daytime television, nobody stays safe or happy for too long.