Everything Jennifer Aniston Has Said About Dealing With Heartbreak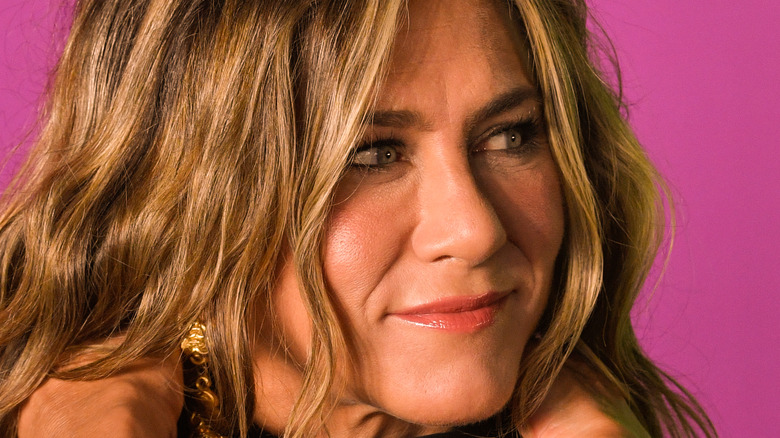 Ron Adar/Shutterstock
Jennifer Aniston is definitely one of America's longtime sweethearts. For decades, we've watched her find love, and we've also watched her get her heart broken in one of the most public ways in history (via Vanity Fair). Today, many fans want to know how she feels about the ghost of heartbreaks past and how her present love life is going.
Since she's spent so many years in the public eye, it's no wonder why folks want to know details about Jennifer Aniston's life today. It seems like the curiosity about Aniston's romantic goings-on never cease. In reality, though, Jennifer Aniston has moved on from her relationships a lot more thoroughly and peacefully than the public has. She's overcome a lot, and she's come out on the other side of what would have been too difficult for many of us to endure. Today, she keeps her private life as private as she can, and she has a uniquely healthy outlook on love and the future (via Us Weekly).
Jen's thoughts on her public divorce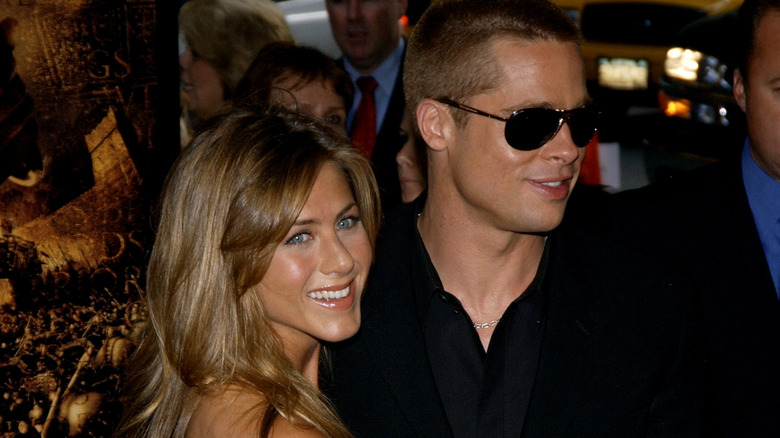 Everett Collection/Shutterstock
Most of us remember the rise and fall of Jennifer Aniston's relationship with Brad Pitt. This pair was Hollywood's "it" couple when they married in 2000, only to separate five years later amidst some now-infamous cheating allegations (via Woman & Home). While the speculation that Brad Pitt cheated and left Aniston for his co-star and future wife, Angelina Jolie, was never formally confirmed, it was certainly all over the tabloids. It's hard to imagine the kind of salt in the wound the media obsession and rumors were for Aniston while she endured an already painful divorce. 
Aniston wasn't shy about confirming that, either. In 2008, she told Vogue, "There was stuff printed there that was definitely from a time when I was unaware that it was happening," she confessed. "I felt those details were a little inappropriate to discuss. That stuff about how [Jolie] couldn't wait to get to work every day? That was really uncool."
In a 2006 interview with Vanity Fair, she explained heartbreak from her perspective. She said, "It's sad, something coming to an end. It cracks you open, in a way — cracks you open to feeling. When you try to avoid the pain, it creates greater pain. I'm a human being, having a human experience in front of the world. I wish it weren't in front of the world. I try really hard to rise above it." Rise above it, she did.
Jen's thoughts on marriage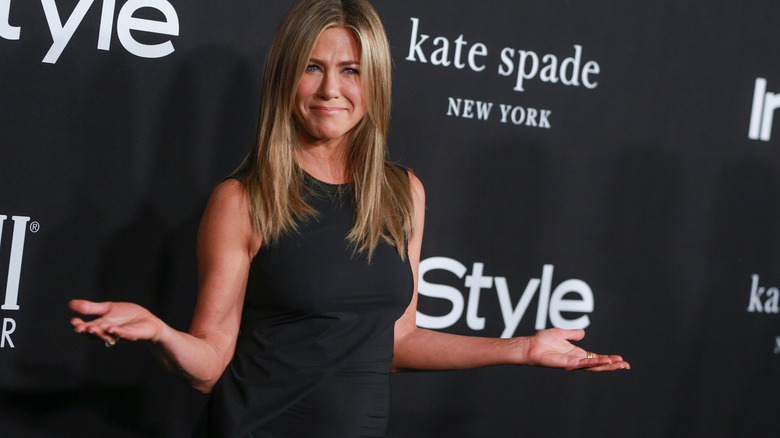 Rich Fury/Getty Images
In 2022, Jennifer Aniston is 53 and dating around, having divorced her second husband, actor Justin Theroux, in 2017 (via People). For women and especially celebrities like Aniston, being single as you get older leaves you vulnerable to plenty of unnecessary scrutiny. However, Aniston doesn't look at it the way the tabloids do. In 2018, she told Elle, "I don't feel a void. I really don't. My marriages, they've been very successful, in [my] personal opinion. And when they came to an end, it was a choice that was made because we chose to be happy, and sometimes happiness didn't exist within that arrangement anymore." 
It's really no surprise that Aniston's views on marriage have left her with such a positive, serene outlook. She explained to Elle that she never thought much about getting married before she received her first proposal, saying, "My priorities weren't about finding partnership and who am I gonna marry and what am I gonna wear on my wedding day. I was building houses with shoe boxes and toilet paper and felt. It was always about finding a home that felt safe."
As for who Jennifer Aniston wants to date next, time will tell who will be welcomed into that safe home and life that she has built for herself. As of now, though, Aniston has a feeling that she's going to settle down with someone outside the world of Hollywood this time (via Us Weekly). Whoever her lucky future partner is, though, it's safe to say she's going to find someone great.