Why General Hospital's Elizabeth And Franco Got Married In Jail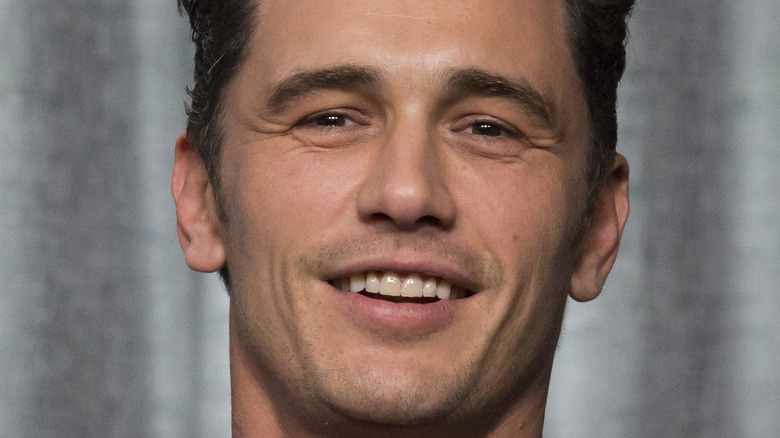 Vincent Sandoval/Getty Images
On "General Hospital," world famous artist and alleged serial killer Franco Baldwin — aka Robert James "Franco" Frank — was originally played by veteran movie actor James Franco. The character of Franco made his fortune by making photographic recreations of various crime scenes involving murder. After James Franco left the role, "One Life to Live" alum Roger Howarth took over the part and it was revealed that a tumor was the cause of his murderous ways. Franco worked hard to reform his behavior and had relationships with Ava Jerome (Maura West), Carly Corinthos (Laura Wright), and eventually, Elizabeth Webber (Rebecca Herbst) whom he married (via Soap Central).
For over 25 years, Elizabeth Webber has suffered tragedies, been in love triangles, and done many questionable things including keeping Jake Doe's identity secret. However, as Soaps.com tells the story, the character who started off as a bad girl who's made quite a few mistakes and bad decisions has — much like Bobbi Spencer (Jacklyn Zeman) — grown through her complicated life and relationships to become a pillar of the Port Charles community. She eventually fell in love with reformed serial killer Franco and while not everyone in town supported this union, Howarth really loved the pairing of the two (via Soaps in Depth).
Ultimately, after a disaster hit the town delaying their wedding, the unlikely duo got married in unusual circumstances, going against all the odds.
Elizabeth and Franco's relationship grew stronger with each hardship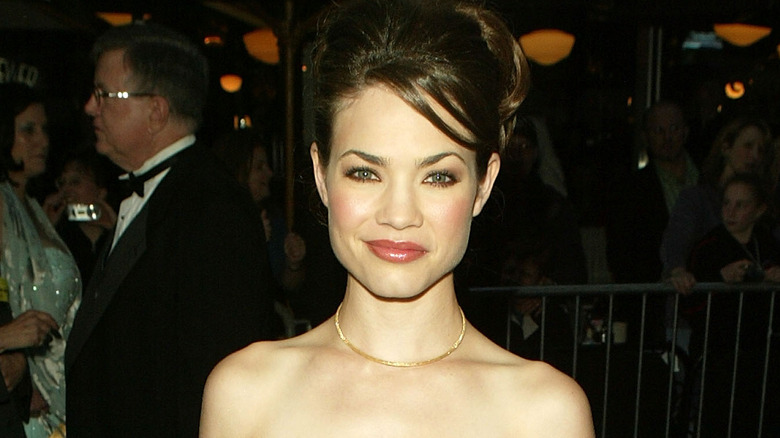 Peter Kramer/Getty Images
After Franco's brain tumor was removed, he and Elizabeth became attracted to each other. When Elizabeth was attacked by a serial killer at Port Charles' General Hospital and almost died, it was discovered that she had a rare blood type. Franco figured out that Hayden Barnes' (Rebecca Budig) real mother, Naomi Dreyfus (Gigi Bermingham), had an affair with Jeff Webber (Richard Dean Anderson) — Liz's father — years ago making Hayden and Elizabeth sisters. Hayden gave Liz a blood transfusion saving her life. This discovery endeared Franco to Elizabeth, while he also bonded with her son, Jake, as the child's art therapist, per Soap Opera Spy.
According to Soap Opera Digest, Elizabeth and Franco went through a lot including Franco sitting at her hospital bedside after a villain threw her down a flight of stairs. Elizabeth proved her commitment to Franco by supporting him when he remembered that he had suffered unspeakable and horrifying abuse as a child. Although it was difficult, she also stood by him when a mad scientist implanted Drew Cain's memories in Franco's brain, making him think he was Drew.
As Soap Central explains, during Franco's serial killer days, he had tormented Jason Morgan (Steve Burton) believing the mob enforcer to be his twin brother. Once it was revealed that Drew Cain was actually Jason's twin, and Franco had saved him from abuse as a child, Drew and Franco became friends.
The unlikely couple had a wedding in an unlikely place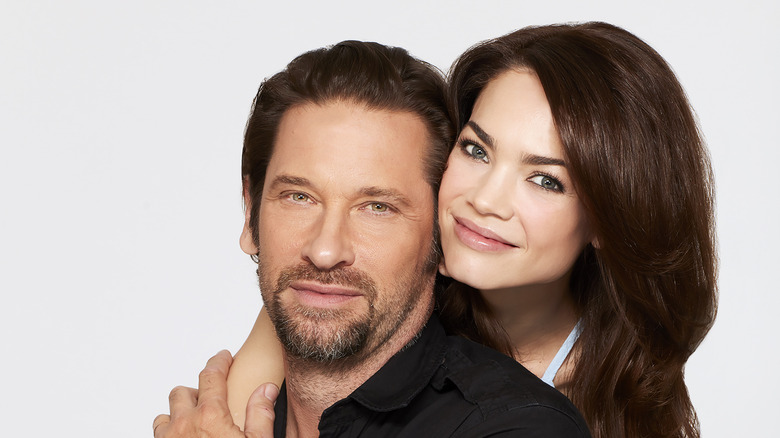 ABC/Craig Sjodin
Franco often kept things from Elizabeth for her protection, but realizing this was stressing their relationship he worked to change that and they got engaged. Although Franco forged a friendship with Drew Cain, Jason was not so forgiving, still angry at the terrible things Franco had done to his family and friends and did not approve of their wedding (via Soap Hub).
Per Celeb Dirty Laundry, police commissioner Jordan Ashford (Briana Henry) also had Franco thrown in jail because of unwittingly false memories planted in Lulu Falconeri (Emme Rylan) by notorious serial killer Ryan Chamberlain (Jon Lindstrom), who had taken his brother Kevin Collins' (Jon Lindstrom) place and identity, framing Franco for his own heinous crimes. Franco and Elizabeth's original wedding date was altered because of an earthquake caused by the activities of a construction site. Then, when Franco was falsely put in jail, Liz couldn't let any more tragedies stop their nuptials, so she opted to marry him in jail with Drew officiating, according to Soap Dirt.
After a long road of getting to the altar, the couple finally got the ending they deserved. Until Franco was diagnosed with an inoperable brain tumor and was subsequently killed by psychopath Peter August (Wes Ramsey) — but not before Franco recorded the killer's confession. It's taken Elizabeth quite a while to recover from that (via Soaps in Depth).
Elizabeth just needs a fresh start, per TV Source Magazine.