If You've Never Read Anything By Danielle Steel, Here's The Book You Should Start With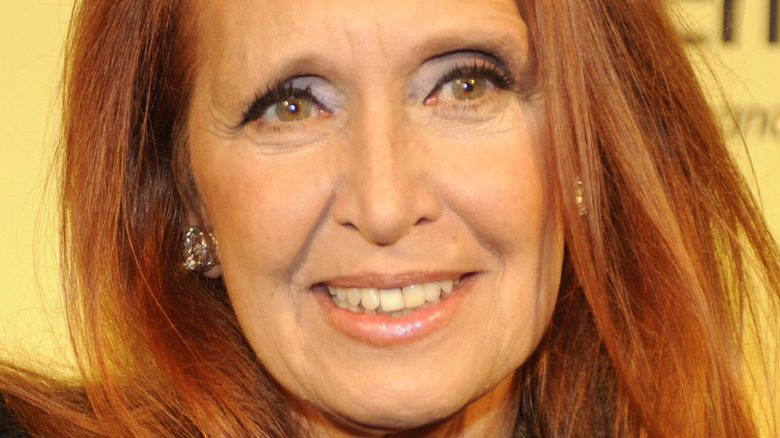 Tim Mosenfelder/Getty Images
Danielle Steel is one of the most famous romance authors of all time, and many of her books would be great beach reads. The writer, whose full name is Danielle Fernandes Dominique Schuelein Steel, was born in August 1947 in New York City, per Famous Authors. Steel's family tree includes business owners and diplomats, which made for a very interesting childhood.
The author spent part of her upbringing in France and was permitted to attend dinner parties with her prominent parents. At these gatherings, Steel observed the behavior and habits of wealthy families. When she was 7 years old, her parents divorced and she spent most of her time in Europe and New York with her father. Steel spent much of her time writing poetry and stories and went on to study literature and fashion design.
Sadly, Steel experienced some health issues at a young age. During her college years, the writer was diagnosed with a tumor that led her to have an ovary removed, per Biography. She eventually dropped out of school before she was able to graduate. In 1973, Steel published her first novel "Going Home." However, she had many of her following manuscripts rejected. In 1977, she finally had her second book published, and by 1978, her career began to really take off.
Danielle Steel has an incredible body of work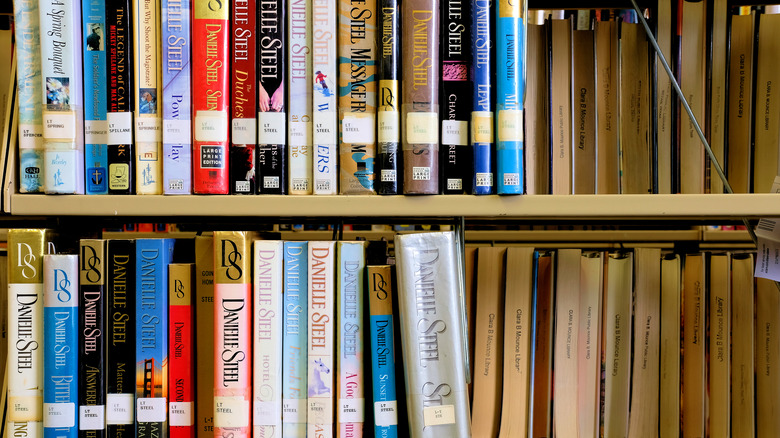 ImagenX/Shutterstock
According to Book Riot, Danielle Steel has written more than 180 books during her career. The author is said to publish multiple novels each year, and even allegedly works 20 hours at a time to complete her books. The writer's books often include drama and romance, as well as people with lavish lifestyles (via Biography). Steel is also known for creating strong female characters, much like her fellow author Fannie Flagg.
Because she has penned so many books throughout her career, it may be hard for readers new to her work to figure out where to start. Most of Steel's books are standalone novels, which means you can pick them up and read them without worrying about missing a novel in a series. A good way to dive into the author's extensive novels is to take stock of her most popular books and find one that sounds intriguing to you.
Goodreads notes that other Steel fans have rated her books over the years and that novels such as "Safe Harbour," "Sisters," "The Gift," "Zoya," "Accident," "Fine Things," and "The Promise" are among her most popular works. If you're looking for a recommendation about which Steel book to pick up first, many readers may encourage you to check out one of her earlier works titled "Kaleidoscope."
Kaleidoscope is an engaging tale about family and heartbreak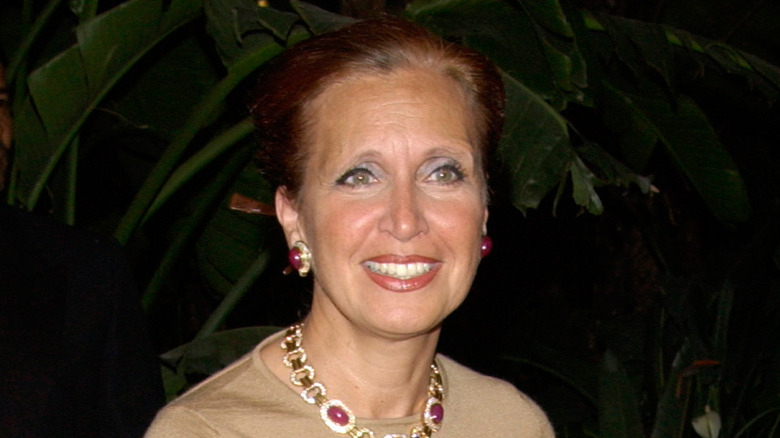 Featureflash Photo Agency/Shutterstock
Danielle Steel's "Kaleidoscope" tells the story of a young French woman and an American actor who meet in Paris. They go on to have three children, who are orphaned when their parents die. The three siblings end up separated and adopted by different families. The youngest is a doctor, and her sister is a wealthy woman married to a powerful man. The oldest sister remembers the events that led to her family being torn apart and feels the pain of being separated from her siblings. She tries to find her younger sisters while also building her career, but ignores her personal life, per Penguin Random House.
Finally, a private investigator is charged with finding the three women (via Reedsy). He researches and follows a trail that leads across the globe until he finds all three sisters and helps them come face-to-face so they can face another heartbreak before being able to get closure and move on with their lives.
Fans who read the book can also watch the made-for-TV movie that aired back in 1990, per IMDb. The movie starred actors such as Jaclyn Smith, Perry King, Patricia Kalember, Claudia Christian, Terry O'Quinn, Bruce Abbot, and more. The book and movie are bound to have you invested in the family tragedy, epic reunion, and secrets that kept the siblings apart.