Are Will Smith And Jada Pinkett Smith Compatible Based On Their Zodiac Signs?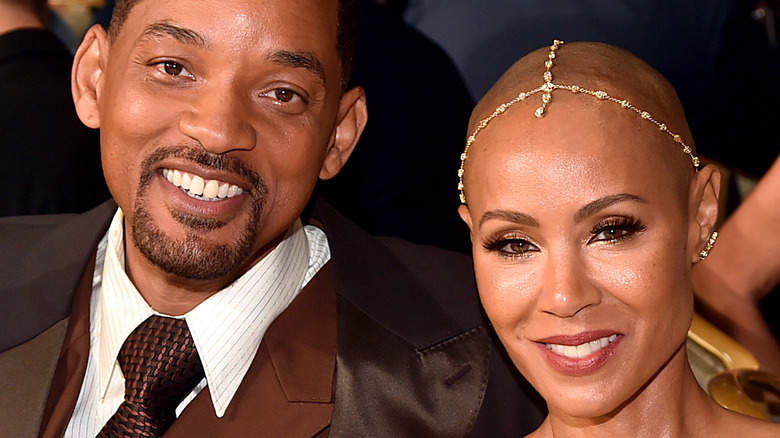 Alberto E. Rodriguez/Getty Images
Will Smith and his wife Jada Pinkett Smith are one of Hollywood's most famous couples. According to Insider, they originally met in 1990 on the set of "The Fresh Prince of Bel-Air" when Jada auditioned for the role of Will's girlfriend on the series. Although Jada didn't get the role, she made an impression on Will. Years later, Will wrote about his first meeting with Jada in his autobiography and revealed that "it was love at first sight" (via Insider).
However, Will and Jada didn't immediately begin dating. In fact, Will met Sheree Zampino and the two ended up tying the knot. They also welcomed a son named Trey during their relationship. Sadly, the marriage didn't work out for Will, who revealed that he knew he was supposed to be with Jada, per Newsweek. Will and Sheree divorced in 1995 and the actor eventually moved on to marry Jada. The couple wed in 1997 and later welcomed two children together, son Jaden and daughter Willow Smith (via Hello! Magazine).
Over the years, Will and Jada have shocked fans with their ability to be open about their marriage, parenting, and more. In September 2021, the "Independence Day" star ended rumors about infidelity between the pair by confirming that they were in an open marriage (via The U.S. Sun).
With all of the speculation that has surrounded Will and Jada's relationship, some fans can't help but wonder if they are truly compatible. An examination of their zodiac signs may have the answers.
Will's a Libra and Jada is a Virgo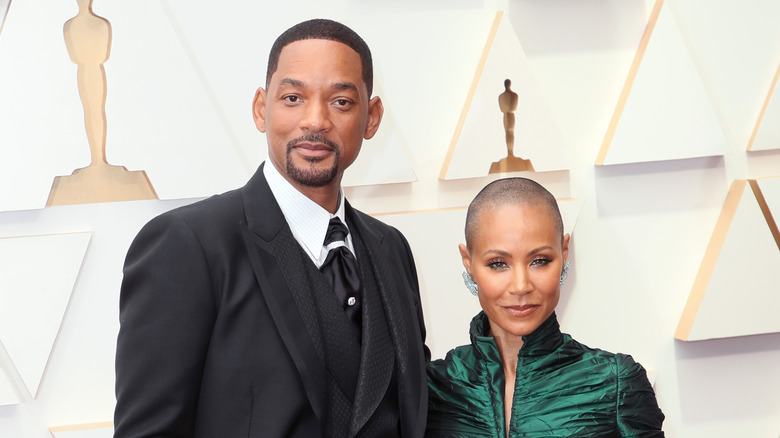 David Livingston/Getty Images
Will Smith was born on September 25, 1968 (via IMDb), which makes him a Libra. Libra is the seventh sign of the zodiac and is known to represent balance and justice, per Horoscope.
Libras have many great characteristics which include having a need for harmony in their lives, as noted by Your Tango. They will often go above and beyond in order to create peace within their relationships. However, Libras can also tend to be superficial and self-indulgent in life, and the earth sign can be controlling and vindictive. They're known to be very indecisive when it comes to making choices about their lives (via Your Tango).
Meanwhile, Jada Pinkett Smith was born on September 18, 1971 (per ABTC), making her a Virgo. According to Thought Catalog, Virgos are known for being reliable and following through with their promises. They have very high expectations for themselves and don't like to disappoint those close to them. They are also said to be problem solvers who like to fix any unresolved issues and are often thought to butt into other people's business while trying to help.
Virgo women are also overthinkers (via Thought Catalog) and can take a long time to make a decision because they're weighing their options. They will often lead with their head and not their heart, which can cause issues.
It seems that Will and Jada share a lot of similar traits, but are they compatible?
Will and Jada's zodiac signs are moderately compatible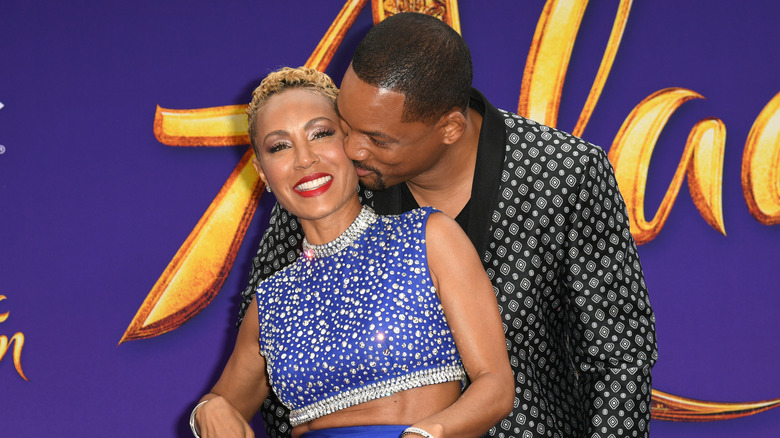 Kevin Winter/Getty Images
According to the zodiac, there are many signs that have great compatibility with one another. Libras like Will Smith are said to work well with signs like Sagittarius, Gemini, Aquarius, Leo, and Aries (via HerNorm). Meanwhile, Virgos like Jada Pinkett Smith are said to be great matches for Cancer, Taurus, Capricorn, and Scorpio, per PureWow. However, that doesn't mean that the pair aren't compatible. Go To Horoscope reveals that Will and Jada actually have a strong match.
The outlet suggests that Libra men and Virgo women make a very practical pairing. A match between them is said to be friendly and offer stability. In addition, the two signs have a strong bond that rarely engages in disagreements. Libra is said to enjoy Virgo's kind heart, while Virgo loves Libra's social skills, making them a fun-loving pair.
Astrologer Stina Garbis tells Bustle that Virgo and Libra can make a good coupling if done right. "If there are too many mental hang ups and worries, all thought and no talk, or all talk and no action, this relationship will never go anywhere," Garbis said. "If they can remain objective and keep communicating, which they both love to do as Libra is an Air sign and Virgo is ruled by Mercury, this relationship can work out very well," she added.
It seems as long as Will and Jada are willing to work on their relationship, they'll stay compatible thanks to their strong zodiac signs.