Here's The Museum You Should Visit If You Want To See The Persistence Of Memory
Remembered for his dream-like paintings and trademark wiry mustache, Spanish artist Salvador Dalí is one of the most well-known artists of the last century. His Surrealist work pushes the boundaries of imagination, acting as a visual representation of Sigmund Freud's exploration of the subconscious.
Born in Figueres, Spain in 1904, Dalí's mother and father encouraged his artistic talents from the time he was very little, even building him a studio in the seaside village of Cadaqués, where the family owned a summer home (via The Dalí). Dalí — infamous for his impressive ego —expected great things of himself, even writing in his 1942 autobiography, according to Smithsonian Magazine, "At seven I wanted to be Napoleon. And my ambition has been growing steadily ever since." By the early 1920s, he was welcomed into the world of Surrealism by the leader of the movement, André Breton (via The Dalí). Upon reading the works of psychoanalyst Freud, Dalí's obsession with Surrealism grew all the more. He focused on the implications of "subconscious imagery," allegedly inducing hallucinations as part of his artistic process (via Britannica).
By the 1930s, Dalí's works had become increasingly bizarre, garnering both praise and controversy. Perhaps his most famous painting today is "The Persistence of Memory," completed in 1931, which features his well-known melting clocks on a seaside landscape (via The Dalí). If you want to see this stunning piece for yourself, you're in luck, as it's currently on display in New York.
Plan a visit to New York City's Museum of Modern Art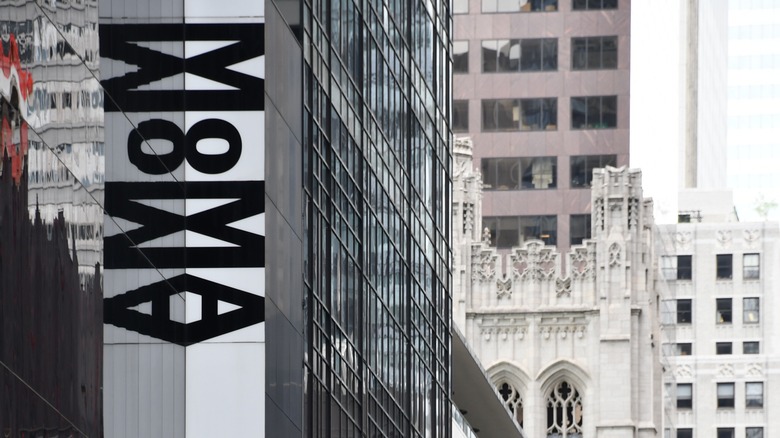 Ritu Manoj Jethani/Shutterstock
Today, Salvador Dalí's "The Persistence of Memory" is housed in New York City's Museum of Modern Art, commonly known as MoMA. Established in 1929, the museum was built to celebrate progressive art within new and inventive genres like Cubism, Expressionism, and (of course) Surrealism (via Britannica). Here, museum-goers can visit works from the late 1800s and onwards. As well as Dalí's drooping watches, make sure to take a look at Pablo Picasso's famous "Les Demoiselles d'Avignon" and Frida Kahlo's "Self-Portrait with Cropped Hair" (via Time Out). Perhaps most notably, the museum is home to Vincent Van Gogh's masterpiece "Starry Night," which was acquired by the MoMA in 1941, per My Modern Met.
Dalí's "The Persistence of Memory" has inspired much debate since it was painted nearly a century ago. According to Smithsonian Magazine, many turned to the writings of Sigmund Freud in an effort to understand the meaning behind the fantastical imagery. Over the years, it's been accepted that the melting clocks — or "soft watches" — represent the precarious nature of time (via The Dalí). The watch in the center rests on the deflated head of Dalí himself, while ants decorate the pocket watch in the leftmost corner, perhaps a symbol of decay (via My Modern Met). According to The New York Times, the watches were inspired by Camembert cheese. Who knows, next time you have a hallucination after eating dairy before bed, it could lead to an artistic masterpiece!
Other attractions in The Big Apple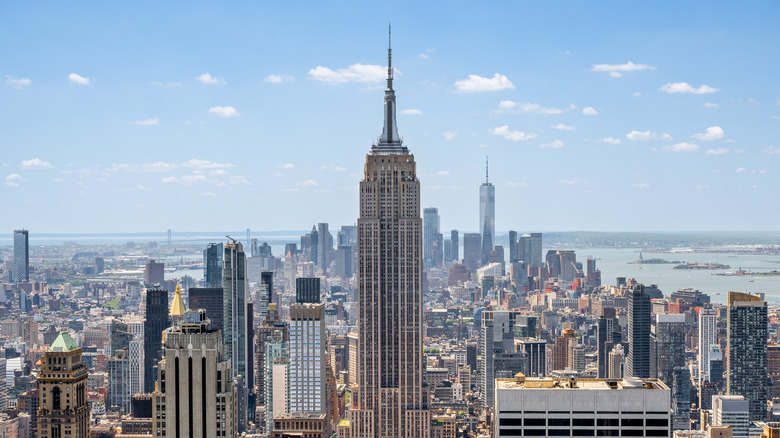 Roy Rochlin/Getty Images
While you're visiting America's most populated city, take the opportunity to do some exploring. Along with the MoMA, New York City is home to some of the country's best museums, including the American Museum of Natural History, the Intrepid, and — if you're looking for a broader collection of art — The Metropolitan Museum (via Time Out). If you're a fan of "Night at the Museum," you might recognize some of these landmarks, as the first movie includes exterior shots of the American Museum of Natural History (via IMDb).
Rather spend your time outside? Central Park extends approximately 2.5 miles and is home to a zoo, an ice rink, and countless historical monuments, per Britannica. Another outdoor location, The High Line, is perfect for pedestrians. Previously an elevated railroad line, The High Line narrowly escaped demolition in the 1980s and was turned into a beautifully-landscaped walking path (via High Line). While you're in the area, pay a visit to Chelsea Market in Manhattan's Meatpacking district. Here, you'll be able to satisfy your appetite (and then some) at the market's praise-worthy food and artisan hall. If you have the time and energy after your long day of walking, book tickets for a broadway show, try your luck at getting into a late-night taping, or relive your favorite "Gossip Girl" moments — some of which you may have missed when you were younger — on the Upper East Side.