Here's What Meghan Markle's Brother Really Thinks About Her Potential Political Aspirations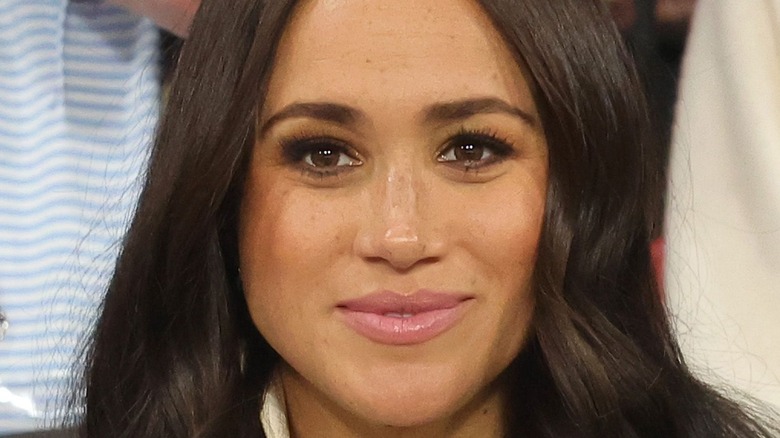 Chris Jackson/Getty Images
Since Prince Harry, the Duke of Sussex and his wife Meghan Markle, the Duchess of Sussex stepped down from their royal duties in 2020, there has been plenty of speculation over what the future holds for the couple. We know they have a signed a lucrative deal with Netflix, and Harry is rumored to release his anticipated memoir in the fall (via Town & Country). Some people also believe Meghan has her eye on a political career. 
"I am now convinced there is something bigger going on here — an eventual plan that involves running for office in America," Dan Wooton wrote in the Daily Mail before the Duke and Duchess of Sussex officially stepped down. "She's obsessed with U.S. politics. I think we're (the Royal Family) now just a stepping stone to something she considers far more important and attractive."
In fact, before they left the U.K., Harry and Meghan went against royal protocol to voice their opinions. They openly encouraged Americans to "reject hate speech, misinformation, and online negativity" and vote in the 2020 presidential election, per Reuters. And both made their feelings known after the U.S. Supreme Court voted to overturn Roe v. Wade. In a conversation with Gloria Steinem for Vogue, Meghan even suggested that she will travel to Washington D.C. soon.
Yet Meghan's estranged brother is surprised that his half-sister is so politically active — and doesn't seem supportive of a possible run for office in the future.
Meghan Markle's brother would move to the U.K. if she ran for office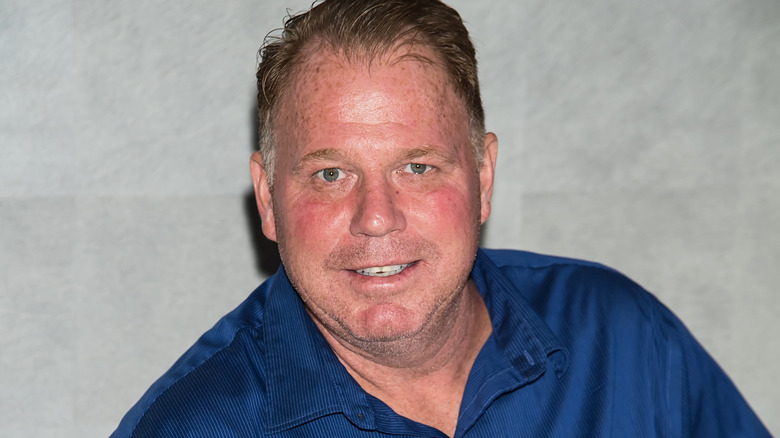 Gilbert Carrasquillo/Getty Images
Although many have speculated that Meghan Markle, the Duchess of Sussex might run for office, her half-brother alleged that she had a one track mind when growing up — and it had nothing to do with politics. "Never, never got a sense that she was after anything political whatsoever," Thomas Markle, Jr. said during an appearance on GB News. "It was always fairy tales and princesses. Stories about princesses, that's what she focused on."
Thomas also revealed that if Meghan did decide to throw her hat into the political arena in the United States, he would flee the country. "If that ever happens I'll probably move to the U.K.," he said, adding, "The Sussexes need to stick to rescuing chickens in Montecito and stay out of politics."
Those closest to Meghan, however, say she has no plans to run for office anytime in the near future. "While there's no denying she is interested and engaged in politics as a topic, she harbors no ambition to enter a career in politics herself," a source told Vanity Fair.