Mark Long Reveals If He'd Ever Do A Road Rules Reunion - Exclusive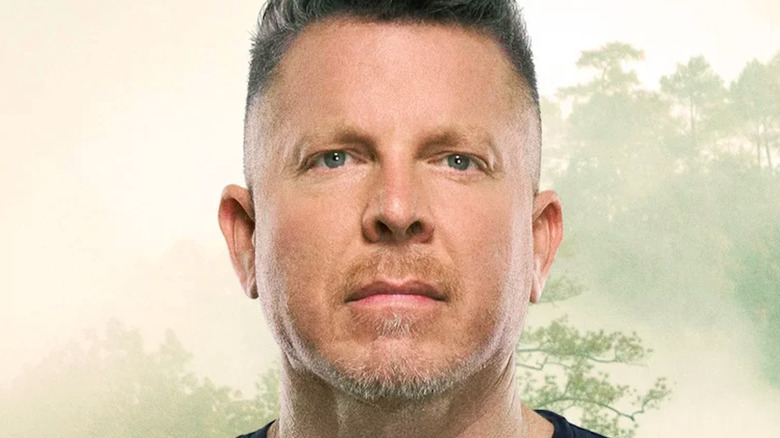 Laura Barisonzi/MTV ENTERTAINMENT/Paramount+
Mark Long has been a respected member of "The Challenge" cast since he first competed in 1998. Decades later, he may be older, but he's more a part of the series than ever. Not only has he competed in Seasons 1 and 3 of the Paramount+ spin-off series, "The Challenge: All Stars," but he's also an executive producer for the show.
In the "All Stars" series, Long has competed against other past "Challenge" competitors, many of whom are much younger than him. But he has proven time and time again that he's a fierce competitor, and he's excited to keep competing for many more years. Along with his time on "All Stars," Long is hoping to participate in other spin-offs or new series coming from "The Challenge" franchise. During an exclusive interview with The List, he discussed the possibility of a "Road Rules Challenge" reunion as well as other shows he's hoping to make.
Mark Long's thoughts on a Road Rules reunion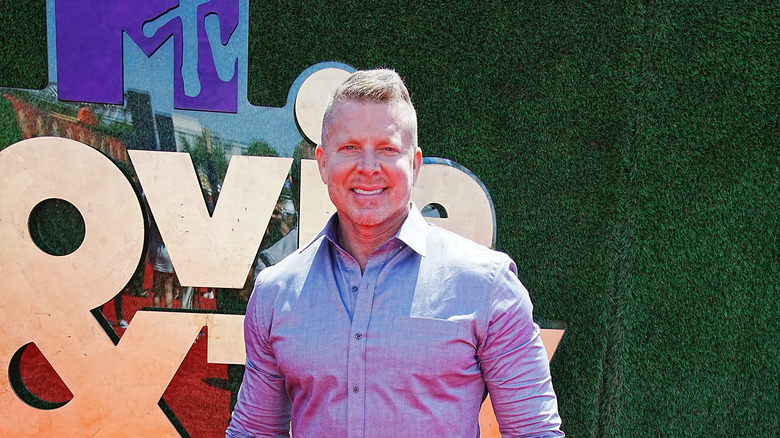 Jeff Kravitz/Getty Images
Another alumni of "The Challenge" is Kit Hoover. Although she's now better known as a television personality and host for Access Hollywood, she was on "Real World/Road Rules Challenge" with Mark Long. During an exclusive interview with The List, Hoover said she'd love to do a "Road Rules" reunion, adding, "I keep up with Mark Long. He was a boy that was on the show with me, the boy with the big hair that I kissed." 
When asked if he would also be up for a reunion, Long was quick to say yes. "It has to happen because people really enjoyed the homecoming for 'Real World,' and I think it would be a shame not to give the viewers that same feel [for 'Road Rules']," he said.
Long went on to say that he doesn't think the reunion for "Road Rules" would need to look exactly like the "Real World" reunion. While they could do a reunion with everyone from his and Hoover's season, Long believes it could work just as well with an "All Stars" setup. "We can do an 'All Stars' reunion of 'Road Rules,' where it's me, Kit, Timmy, Tina, Derrick... an 'All Stars' version of that would work, because what we did was all about the adventure and the bonding," Long explained.
Long's plans to pitch the series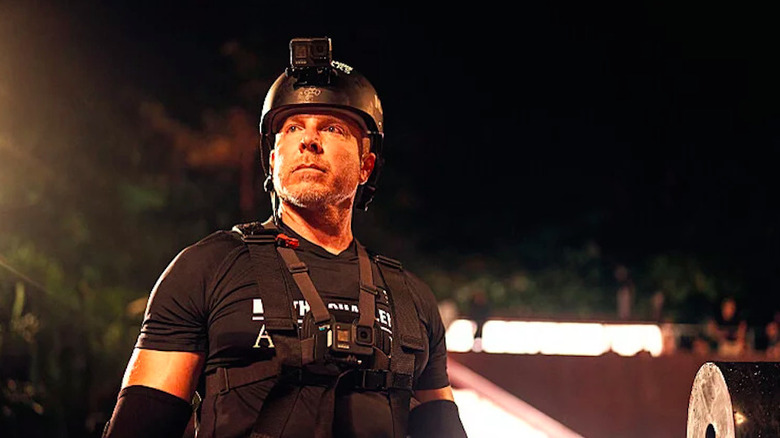 Laura Barisonzi/Paramount+
Fans of "The Challenge" will be excited to know that a "Road Rules: All Stars" spin-off is something Mark Long is serious about. He told The List, "I will pitch that, for sure. I had this conversation with Tina, and I'm like, 'This is getting pitched. I'm doing that.'" With the success of "The Challenge: All Stars," it seems likely that if someone is going to get a "Road Rules" spin-off series green-lit, it's Long.
If you're a fan of Long and the style of "Road Rules," you may also be interested in another project he shared called "Retro Road Trip." Long explained that he'd just filmed the pilot for this new series and was in the process of pitching it. He described the show by saying, "[It] is basically me going back to my 'Road Rules' roots in a Winnebago, and I travel around the world and pop into some of your favorite '90s pop culture icons and check in with them." 
In the pilot, he spoke to Elisa Donovan from "Clueless." They ended the episode in true "challenge" style by going skydiving. "It's super fun, eclectic — the same feel you get watching an 'All Stars' with the music, you get watching 'Retro Road Trip." It's natural, it's organic, and it's super fun. We're shopping that right now, but we've had some great meetings so far," he said.
All three seasons of "The Challenge: All Stars" are now streaming on Paramount+.