Twitter Sounds Off After Ron DeSantis Rejects The View's Invitation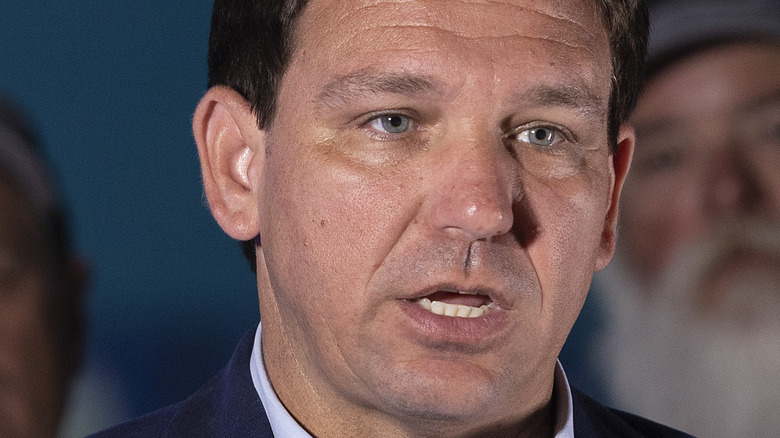 Joe Raedle/Getty Images
A Republican many people assume will be a front-runner in the 2024 presidential campaign has decided to "pass" on the offer of appearing on "The View" (via New York Post). Florida Governor Ron DeSantis' press secretary Bryan Griffin answered the buzzy show's invitation for him to be a guest by declining in a now-viral message he shared to Twitter.
In the letter, Griffin questioned that "The View" hosts would really be interested in interviewing the state leader about the "important work" DeSantis is doing in the Sunshine State. He then quoted from the hosts' past disses of DeSantis, including an instance that Joy Behar called him a "homicidal sociopath" and when Sunny Hostin referred to him as a "fascist" and a "bigot."
"We will pass on this offer," Griffin concluded the response, which also claimed that the ladies at "The View" would not be extending the conservative a "genuine pursuit of the truth" if he were to appear on the program.
Now, Twitter is having a field day with the governor having left the ABC daytime talk show high and dry.
Ron DeSantis has his supporters and detractors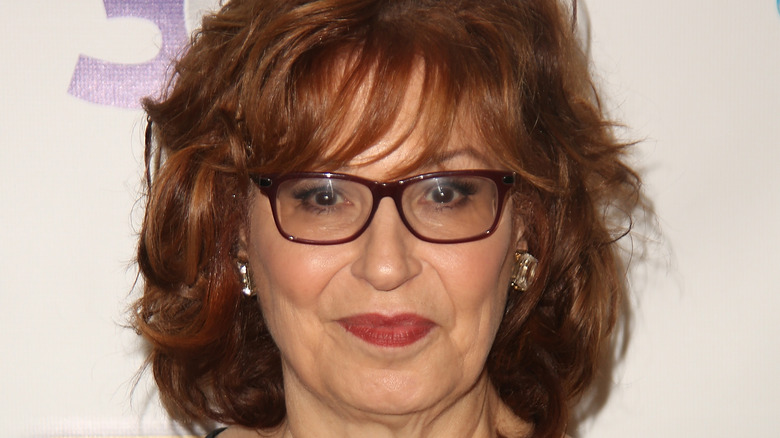 Sonia Moskowitz/Getty Images
Ron DeSantis, who recently spoke out against a drag bar for allowing children to attend a show, has decided not to appear on "The View." After reminding Twitter that Joy Behar and Sunny Hostin have openly shared their hostility toward him, press secretary Bryan Griffin's response prompted many Twitter users to bash the ABC program.
"The View is not a place for honest dialogue, exchange of ideas, or even willing to listen to other points of view. It's a place to tear down and dunk on anything conservative or out of step with their viewpoints," one person said.
Other Twitter users viewed the hard pass as a sign that DeSantis can't handle hardy debate, with one opining, "Not the kind of person we want in the room with foreign leaders if he can't handle The View."
Defenders included an individual who tweeted that the governor is too busy doing his job in Florida to answer to "The View." But many detractors blasted DeSantis, speculating he is afraid of strong women. Finally, another fan pointed out that if the 2024 contender were to have said "yes" it would be a ratings boon for ABC, but do DeSantis no favors.
It's worth noting an organization that hosted DeSantis as a speaker recently issued a cease and desist letter to "The View" after hosts made what were perceived as false allegations that the governor failed to react when neo-Nazis attended the same event.