Queen Elizabeth Didn't Hold Back Her True Feelings About Catherine And William's Home Renovation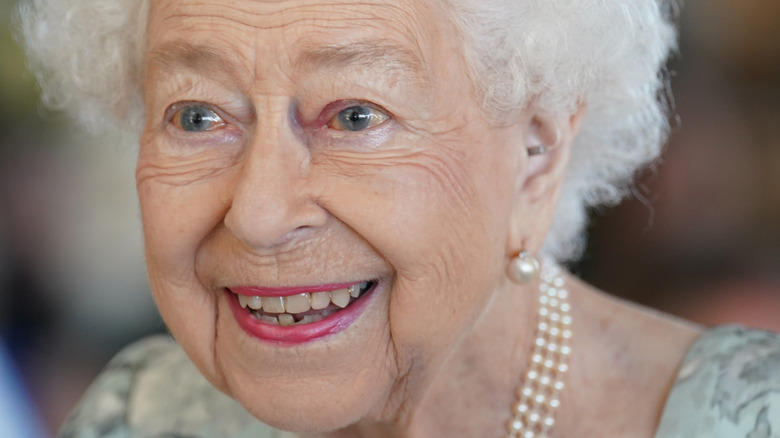 Wpa Pool/Getty Images
It's been a big year for Queen Elizabeth II, as she celebrated her 70 years of service to the United Kingdom with her Platinum Jubilee (via Vogue). It was extra special as Prince Harry, Meghan Markle, and their children made the trip from the United Kingdom, marking the first time the entire royal family had been together since the Duke and Duchess of Sussex left their duties and moved to the United States.
Although the family was together to celebrate the queen, things were not as happy as they could have been. The rift between Prince William and Harry still seems to be standing strong. In fact, Meghan and Harry invited William and his wife Catherine Middleton, to little Lilibet's first birthday party, but they declined due to previous engagements (per StyleCaster).
It appears Meghan and Harry were hurt by the absence of William and Kate — however, they are not the only ones in the royal family at odds with the Duke and Duchess of Cambridge. Queen Elizabeth recently opened up about her differences with her grandson, and the reason why may surprise you.
Queen Elizabeth had some serious thoughts about William and Kate's home renovations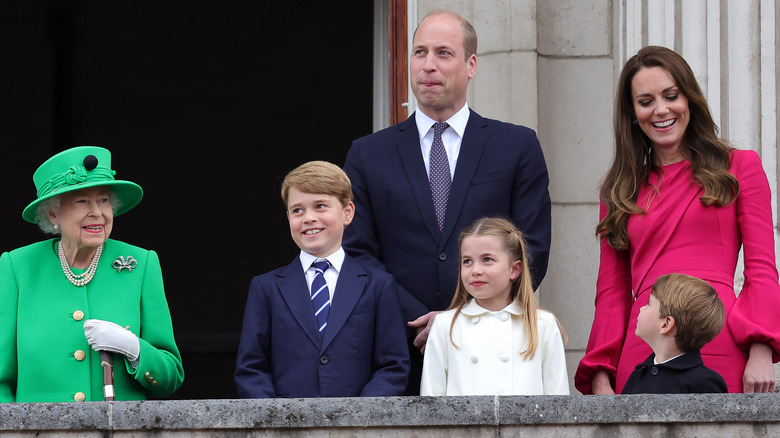 Chris Jackson/Getty Images
It's clear that tensions are (and have been) high between royal brothers Prince William and Prince Harry. Stories centered around the family feud have been circling the media for months, if not years at this point. However, they are not the only members of the family not seeing eye-to-eye. Author Sally Bedell Smith recently told People about a time when Queen Elizabeth II was at odds with William and Catherine Middleton herself.
As it turns out, Elizabeth had some serious thoughts about the way William and Kate chose to renovate their country home. The layout of the home included a large kitchen and dining space. Bedell Smith recalled the queen's reaction to visiting the home. "I remember when they had just finished renovating Anmer Hall, and they invited the queen over for lunch," she shared. "They have one of those big kitchens with eating areas, and she said, 'I can't understand why everybody spends their time in the kitchen.'"
This isn't the first time a kitchen owned by Kate and William made headlines. According to Elle Decor, in 2014, the duke and duchess had two kitchens installed in Kensington Palace!