Why Everyone Will Be Talking About The Dance Sequences In Wedding Season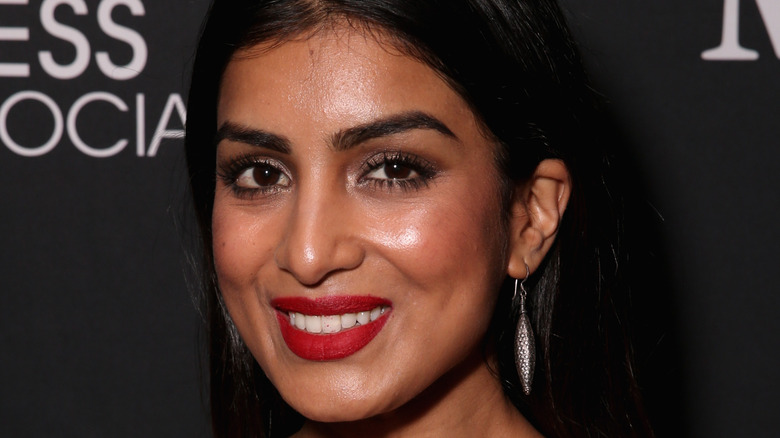 Todd Williamson/Getty Images
If you loved the dance sequences in "Slumdog Millionaire" — remember the end scene in the train station? — and "Bend It Like Beckham" (that wedding!) you are in for a major treat when Netflix's "Wedding Season" debuts on August 4. Just like the two mega-blockbusters that brought Indian dancing to American audiences, this sweet romcom starring Pallavi Sharda as Asha, and Suraj Sharma as Ravi, a couple that pretends to fall in love to please their demanding parents, merges a compelling storyline with several dance montages. The result is a film that will make you laugh, possibly cry and definitely move to the beat of the music.
Although "Slumdog Millionaire" star Dev Patel is sick of people asking him to do the dance from the movie, we still love that scene (via AZCentral). Fans are likely to be asking actors from "Wedding Season" to perform the final dance sequence from their flick, too — no, this is not a spoiler!
The good news is that Sharda is a trained dancer and might oblige. As she explains on her website about her experience, "A classical (Bharatha Natyam) and contemporary Indian dance exponent, Pallavi taught and performed extensively in Australia." The star goes on to share that fans describe her movement as "rhythmic folk and 'filmy.'"
Asha and Ravi dance their way through multiple weddings and life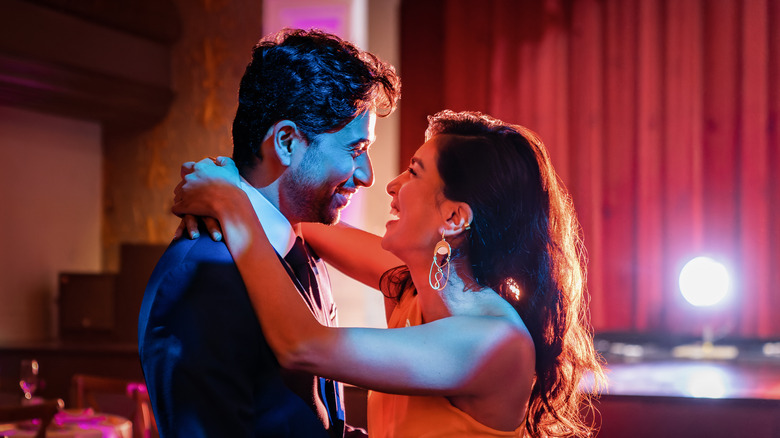 Ken Woroner/Netflix
For his part, Suraj Sharma had never acted before he won the lead role in "Life of Pi," a 2012 film that won multiple Oscars (via Los Angeles Times). He also didn't know how to swim, which the part required. With that in mind, we're pretty sure he could quickly pick up dance for "Wedding Season" if it wasn't familiar to him.
Finally, Bollywood movies almost always feature dance and song and although this Netflix film takes place in New York and New Jersey, it follows faux couple (or are they?) Asha and Ravi as they navigate — you guessed it — wedding season, attending more than a dozen Indian nuptials.
The music is almost like another character in this must-watch flick, with the soundtrack featuring an eclectic mix of tunes. We don't want to expose one of the twists in the film that would help explain why music is so central to "Wedding Season." We'll just leave you with this: Not only is the chemistry off the charts between the two main characters, but you also won't soon forget the dance sequences, and you may even be rewatching the last one in particular!
You can stream "Wedding Season" starting August 4 on Netflix.