Why You Should Watch Netflix's Wedding Season If You Have Adult Kids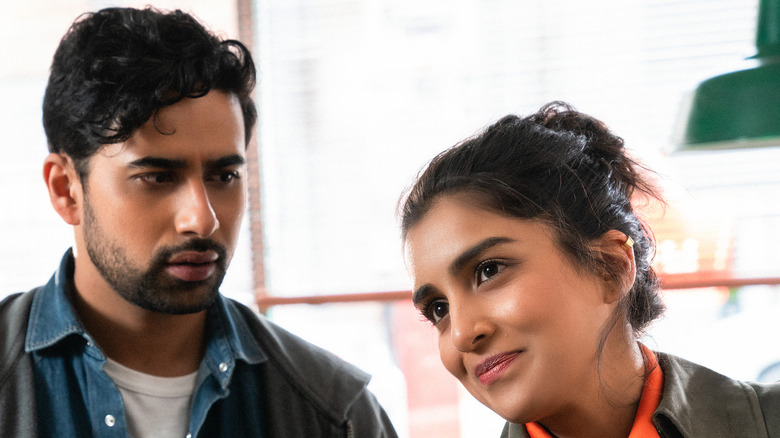 Ken Woroner/Netflix
There are so many reasons to watch the new Netflix romcom "Wedding Season." Chief among them: The chemistry between the leads, Asha and Ravi, is off the charts, even if they start out not liking one another after being set up by their parents.
Meanwhile, the music and dancing that are showcased in the film are memorable and moving. And, "Wedding Season" presents multi-faceted characters that are actually shown working — and eating! And on that note, the family dynamics the film delves into are real and relatable instead of the one-dimensional relationships we are so used to seeing on screen.
Indeed, Asha, played by Pallavi Sharda, is a driven career person whose parents are dead set on getting her married off to an Indian man. Although this theme is nothing new, what feels fresh is how the filmmakers make it clear how Asha and her folks ultimately stand to learn from one another, even if everyone is closed off from that notion early on.
We can all learn from one another if we're open to it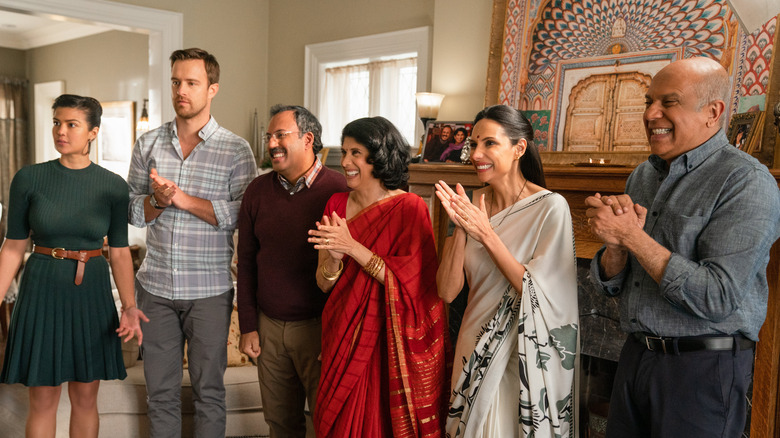 Ken Woroner/Netflix
Without offering any spoilers, let's just say that it's obvious from the outset of "Wedding Season" that both Asha and her parents would have to bend to meet in the middle and move forward without sacrificing all of their happiness.
Likewise, we also get to experience Ravi's turmoil as his character, portrayed by Suraj Sharma, attempts to navigate how to make his parents proud while pursuing a career they don't support. Meanwhile, Ravi's mom and dad, who also want to see him married off, will ultimately face the challenge of accepting their son for who he is.
But the adult children in "Wedding Season" have something to learn from their parents as well. While the older generation's traditions may seem outdated — and to some extent they are — what the adult children stand to gain from really listening to their parents is that they really do have their kids' best intentions at heart.
The message from the movie is that we can all grow if we listen to one another no matter our ages. What could be more timely in today's world? "Wedding Season" nails this theme, making the Netflix film a must-see no matter who you are, but especially for parents of adult children.
You can stream "Wedding Season" starting August 4 on Netflix.