Vladimir Putin's Rumored Girlfriend Is Officially Facing Consequences From The US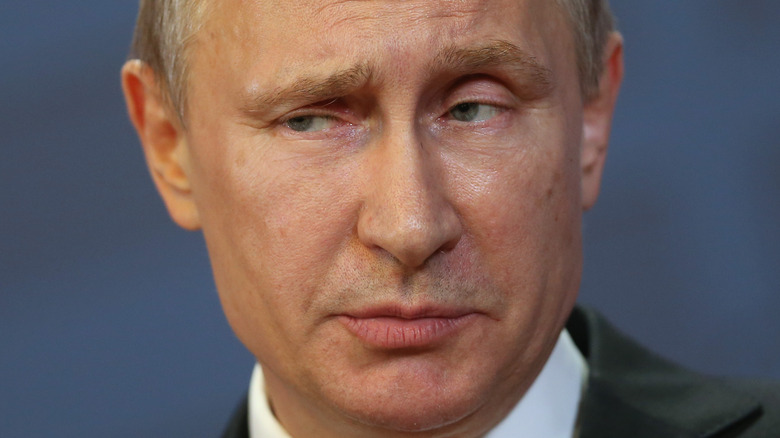 Sean Gallup/Getty Images
Russian premier Vladimir Putin lives an incredibly secretive life, with little to nothing known about him outside of work. In fact, just a couple of months ago, reports emerged that Putin's health situation may be more serious than it originally seemed predominantly because, well, there wasn't much shared publicly about it in the first place. Newsweek noted that, following the circulation of footage purporting to show the Russian premier struggling to stay upright, questions were raised about whether Putin was secretly battling advanced thyroid cancer. 
The Kremlin denied he had undergone surgery related to the condition back in April 2022 while, per Newsweek, there was also an alleged assassination attempt against him shortly beforehand. After Putin notably missed several major public appearances, the general consensus appeared to be that he was severely ill and possibly even on his way out. As body language expert Professor Erik Bucy told The Sun, Putin looks "increasingly feeble" with "quite thin legs," suggesting "he may be suffering from weight or muscle loss from an unannounced malady."
Bucy also argued, "Bloating in his face reinforces an unhealthy appearance, especially compared to photographs and video of the Russian premier from a few years ago." Likely adding to Putin's alleged bad health, his rumored girlfriend has just been targeted in a US crackdown of associates deemed partly responsible for the Russian invasion of Ukraine. 
Alina Kabaeva is being sanctioned due to her relationship with Putin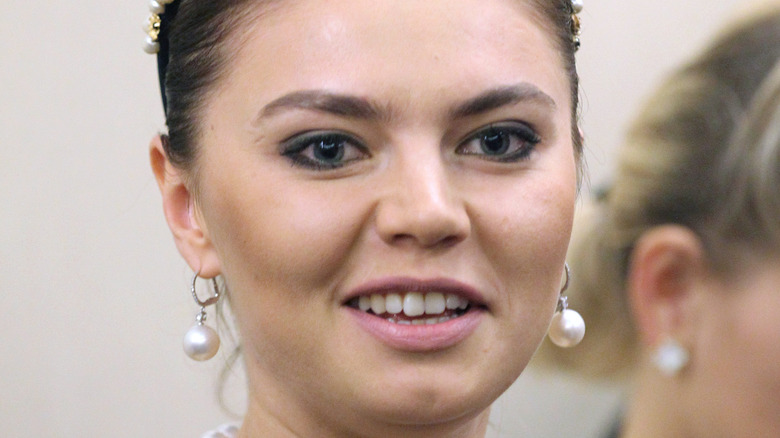 Sasha Mordovets/Getty Images
People report that former Olympic gymnast Alina Kabaeva, long believed to be Vladimir Putin's romantic partner, is the latest member of his inner circle to be hit with economic sanctions by the US Treasury Department amidst the ongoing Russian invasion of neighboring Ukraine. Announcing the economic retaliation against the retired athlete, Secretary of the Treasury Janet L. Yellen explained in a statement she's "a former member of the State Duma," who has been designated "for being or having been a leader, official, senior executive officer, or member of the board of directors of the Government of the Russian Federation."
The statement continues, "Kabaeva has a close relationship to Putin and is the current head of the National Media Group, a pro-Kremlin empire of television, radio, and print organizations." While scores of ordinary Ukrainians struggle to find enough food and water to survive, Putin and his cronies continue effortlessly funding their lavish lifestyles. Thus, "The Treasury Department will use every tool at our disposal to make sure that Russian elites and the Kremlin's enablers are held accountable for their complicity in a war that has cost countless lives." The controversial leader himself has already been sanctioned, while Putin's adult daughters were also subject to financial penalties. 
NPR confirms that Kabaeva, who is thirty years Putin's junior, has been romantically linked to the president for years. The couple reportedly has at least three children together, but have always denied their relationship.