Days Of Our Lives Fans Are Split Over The Soap's Permanent Move To Peacock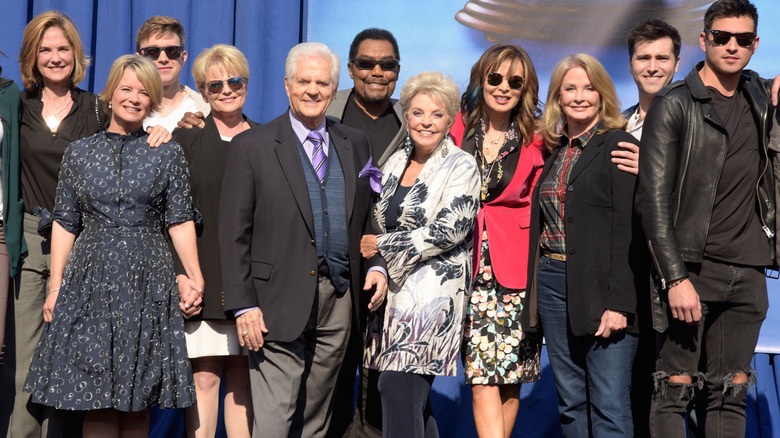 Michael Tullberg/Getty Images
Like sands through the hourglass, so people won't be able to watch "Days of Our Lives" on NBC for much longer. That's not quite as catchy as the "Days of Our Lives" tagline, but it is the latest development for the long-running soap opera. After being on the air on NBC since 1965 — with more than 14,000 episodes — "Days of Our Lives" is being moved permanently to the streaming platform Peacock, via The New York Times.
As of September 12, those who are accustomed to watching the long-standing soap opera on NBC will instead see the new show "NBC News Daily," per NBC News. That show doesn't sound like it will include any of the "Days of Our Lives" bizarre plotlines like a serum that brings people back to life or alien twins from space. The soap has been available to watch on Peacock, the NBCUniversal streaming platform, the day after it first aired on NBC. With the move to streaming only, there will be just three network soap operas left on the waves — "The Young and the Restless," "The Bold and the Beautiful," and "General Hospital." Fans of the show definitely have thoughts about the move.
Some see the Days of Our Lives move as inevitable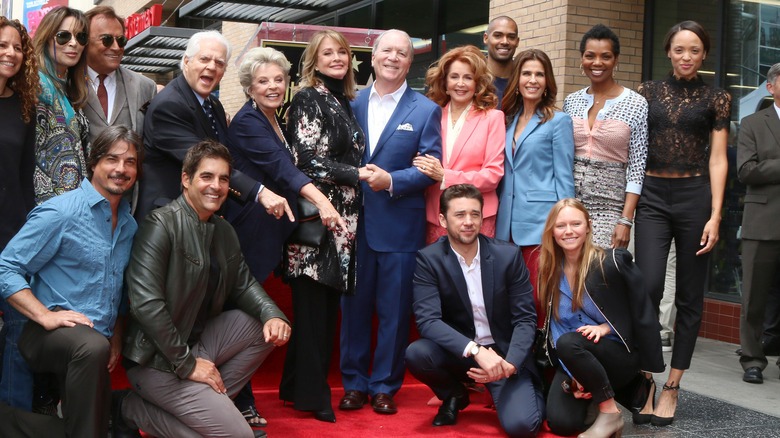 Kathy Hutchins/Shutterstock
"Days of Our Lives" will soon only be accessible via the paid version of Peacock, which starts at $4.99/month, per Soap Central. One "Days of Our Lives" fan thinks it's really a money grab more than anything, saying, "I'm a capitalist but making America's grandmothers pay $5 a month and navigate f****** *Peacock* to watch Days Of Our Lives has a real C. Montgomery Burns patina."
One lamented that this means NBC has no more soap operas: "I'm glad our show will continue on Peacock but this doesn't feel like a win to lose a soap on network." Another is annoyed by the replacement show, tweeting "Does @nbc think we really want more talk shows? Not everyone has access or can subscribe to multiple streaming apps." And one sees it as the potential demise of the genre: "So much soap watching is [incidental]".
However, on the flip side are those who realize that this is may be the best option. "If we want to see quality soap without the restrictions that networks impose such as lean budgets [and] creative freedom, this is the way to go" one person tweeted. And they acknowledged the cost for Peacock is potentially prohibitive, "but the reality of the alternative is much worse, which is the cancellation of a 57 [year] old loved soap." Another agreed: "The future of soap opera is in streaming. I'll gladly pay my $4.99/mo to keep the genre going."