Frank Grillo Dishes On Morgan Freeman's 'Godlike' Presence - Exclusive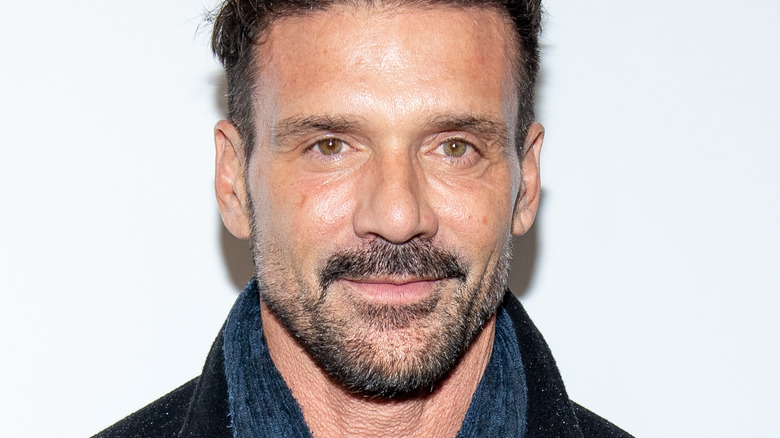 Roy Rochlin/Getty Images
Frank Grillo's prolific career has involved playing everything from Crossbones in the Marvel Cinematic Universe to Leo Barnes in the "Purge" films, and he'll soon be seen portraying the founder of Lamborghini in a new biopic, too. The actor is currently starring alongside Juliette Binoche and Morgan Freeman in "Paradise Highway," a twisty thriller exploring human trafficking. 
"Paradise Highway" follows truck driver Sally (Binoche) as she goes on the run after picking up illicit cargo on behalf of her incarcerated brother (Grillo). Expecting a shipment of drugs, Sally is horrified to discover she's meant to transport a young girl (Hala Finley) over state lines. Freeman and Cameron Monaghan play FBI agents on Sally's trail who become increasingly worried for the safety of the children involved in these dark dealings. 
The List sat down with Frank Grillo to find out what it's really like working with "Paradise Highway" star Morgan Freeman.
Morgan Freeman's 'presence is godlike'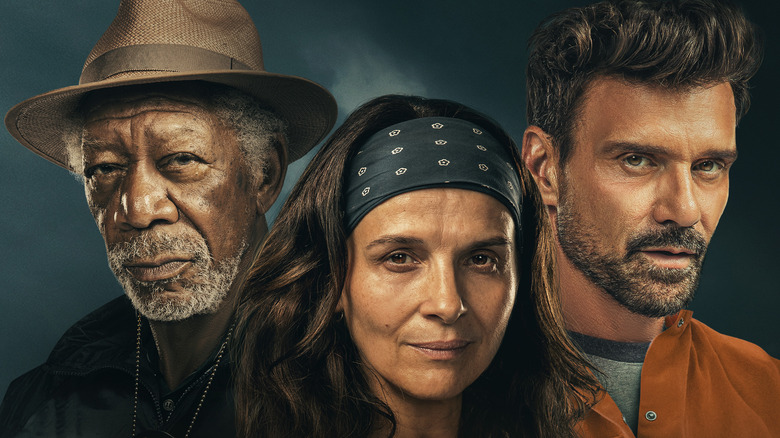 Lionsgate
Frank Grillo has worked with some of Hollywood's most accomplished stars throughout his career, and according to the actor, Morgan Freeman is up there with the best. Discussing his time on the set of "Paradise Highway," Grillo tells The List, "I watched Morgan. I've done a movie with Morgan before ['Hitman's Wife's Bodyguard'] and also have watched him." He continues, "Watching Morgan Freeman, it's no joke that he played God because when he's there, his presence is godlike, and to hear him speak, it puts you in another dimension. He's Morgan Freeman. He's probably one of the best there's ever been."
As well as spending time with Freeman, Grillo was delighted to work with Juliette Binoche and director Anna Gutto. "What drew me to the movie was, first, the script," he explains. "I got a chance to speak to [director] Anna Gutto, who wrote and directed the movie, and then Juliette Binoche. It was the easiest thing that you could possibly make a decision about. There was no saying no." Unsurprisingly, Binoche was also wonderful to collaborate with, with Grillo revealing, "It was a dream working with Juliette. I've been a huge Juliette Binoche fan for forever. Getting to do that with her, I was humbled and it was a great experience. It was like I thought it would be. She was as good as I thought she was."

"Paradise Highway" is now playing in select theaters and is available for rental and purchase on digital and On Demand.