If You've Never Read Anything By Anne Rice, Here's The Book You Should Start With
Joe Scarnici/Getty Images
Anne Rice was a gothic novelist best known for her vampire stories and erotica (per Biography). Her 1976 debut novel, "Interview with a Vampire," is arguably her most popular work, and it has a 1994 film adaptation starring Brad Pitt, Tom Cruise, and then-child actress Kirsten Dunst (per Anne Rice). Although she is most known for her vampiric novels, she also wrote several books spanning from the supernatural to the romantic.
Though Rice passed away in 2021 at age 80 (per The New York Times), her legacy is still carried on through the readers who continue to enjoy her works and the adaptations they have inspired. It is never too late to begin reading the work of an author, and, with over 30 titles written under several pseudonyms (per Anne Rice), Rice has a well-stocked catalog to choose from. Based on your personal reading interests, these recommendations are sure to set you in the right direction!
Sink your teeth into an Anne Rice series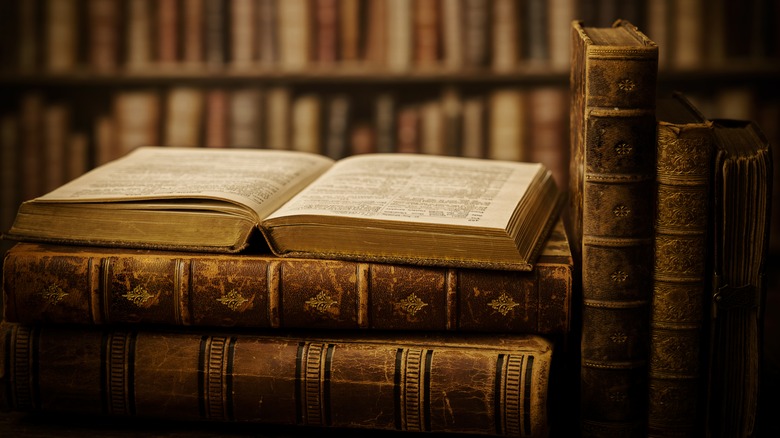 Anneka/Shutterstock
In addition to getting its own film adaptation, Anne Rice's "Interview with a Vampire" also spawned an entire book series following the vampire character Lestat (via Anne Rice). Because of this, Rice's debut novel is not only a safe way to introduce yourself to her writing, but it will also supply you with several books to read afterward. With 12 books in the series, "The Vampire Chronicles" is bound to keep you spellbound for a while.
If you're looking for a series but aren't ready to commit to that many installments, you might pick up Rice's trilogy "The Lives of the Wayfair Witches." Beginning with "The Witching Hour," this saga opens with Dr. Rowan Mayfair's discovery of her psychic powers and later follows her encounter with the villain Lasher (per Books Tell You Why). 
Her son and co-author, Christopher Rice, believes that this series "was Anne's New Orleans masterwork, brimming with her authentic and emotional responses to returning to the city in 1988 after years away," per Kirkus. Rice was born and raised in New Orleans, which makes it a promising introduction to her work.
Start with a standalone Rice novel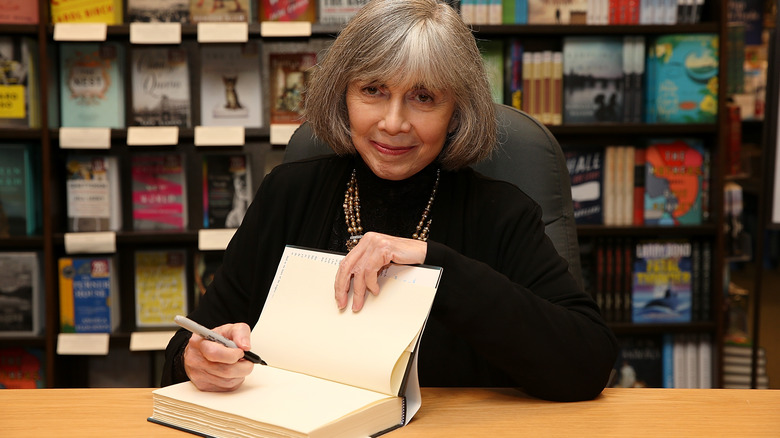 Phillip Faraone/Getty Images
Anne Rice has some great series, but starting out with a standalone novel is also a fantastic way to delve into her work. Her 1982 book, "Cry to Heaven," is a historical tale about two castrati (male singers who are castrated) in 18th century Italy (per Anne Rice). 
In an interview with Kirkus, Rice's son Christopher Rice mentioned it as one of her best works, saying that it "cemented her reputation as a serious practitioner of historical fiction" and "became a preview of the major contributions she'd make to queer literature and identity."
If you're interested in something a little steamier, Rice also authored several pieces of erotica. It may not be a romance of the Nicholas Sparks variety, but, according to Vanity Fair, "Exit to Eden" is one of Rice's well-known BDSM novels. 
Published in 1985 under the pseudonym Anne Rampling, it follows the mistress and founder of an exclusive island resort (via Anne Rice). While it may not be everyone's first choice, "Exit to Eden" is the perfect pick for someone looking for something spicy.