The Iconic Show That Filmed On The Same Soundstage As Full House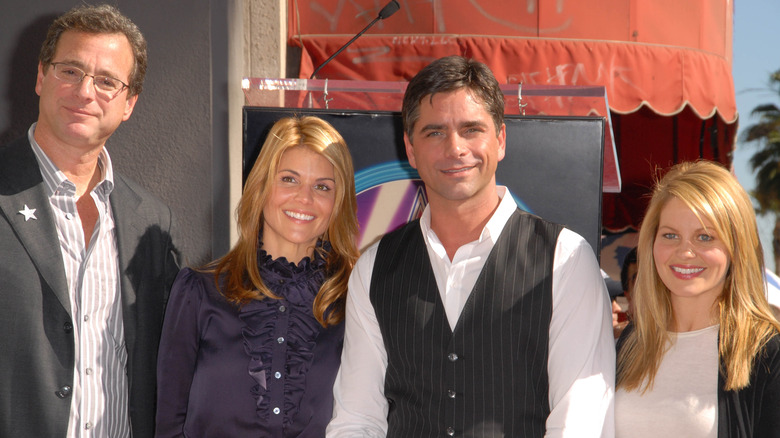 s_bukley/Shutterstock
"Full House" is one of the most popular family sitcoms of all time. The show revolved around widower Danny Tanner (Bob Saget) who worked as a sportscaster in San Francisco (via Rotten Tomatoes). Following the death of his wife, Danny's best friend, Joey (Dave Coulier), and brother-in-law, Jesse (John Stamos), move in to help him raise his three daughters, DJ (Candace Cameron Bure), Stephanie (Jodie Sweetin), and Michelle (Mary Kate and Ashley Olsen).
The show featured themes that many families have to deal with, such as death, peer pressure, love and relationship issues, sibling rivalry, and more, while also instilling some wholesome family values, per Bustle. Of course, the series became known for its amazing catchphrases as well, with nearly every main character in the family having an iconic line or two that they would spout off on a regular basis.
The show captured the hearts of fans and was so popular that, decades later, it returned for a sequel series on Netflix, "Fuller House," which featured DJ finding herself as a single mother of three boys and her best friend Kimmy Kibbler (Andrea Barber) and sister Stephanie moving in with her to help her raise her family, per TV Guide.
Over the years, new generations of "Full House" fans have emerged, and they've become interested in the show as well.
Fans may not know these wild Full House facts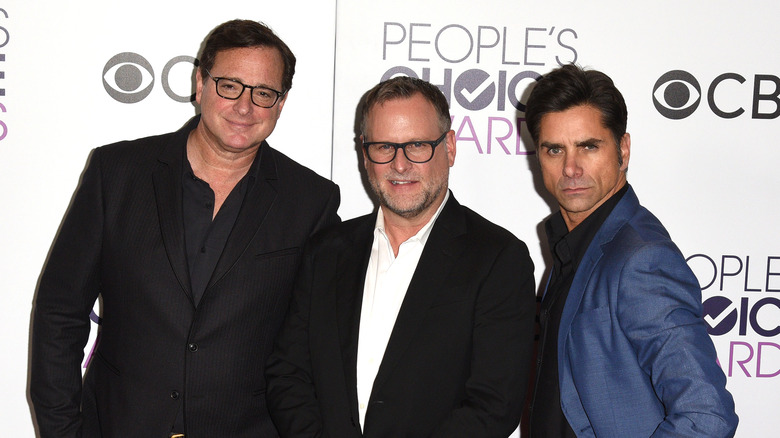 C Flanigan/Getty Images
Even the biggest "Full House" fans may not know some interesting trivia about the show, such as the fact that Dave Coulier and Bog Saget were actually good friends before starring together on the series. Coulier even slept on Saget's couch when he first moved to Los Angeles, per Movie Guide.
In addition, the fan-favorite character of Uncle Jesse was originally supposed to be named Uncle Adam. John Stamos reportedly told the show's creator Jeff Franklin that he wanted the character to be named Jesse. Franklin agreed, in part because Jesse was the name of Elvis Presley's twin brother and the character had an Elvis obsession (via Glamour).
Before Stamos helped "Fuller House" get off the ground, he had worked on different ideas to bring the beloved show back to life. In 2008, he allegedly pitched a remake of the show, and the following year he had an idea for a "Full House" movie that would feature Steve Carell as Danny, James Franco as Jesse, and Tracy Morgan as Joey. However, those ideas never took off. It seemed that the original characters had to get back together to recreate that old magic.
Meanwhile, the "Full House" magic may have rubbed off on another popular series that has become an iconic part of pop culture history.
Full House and Friends are forever connected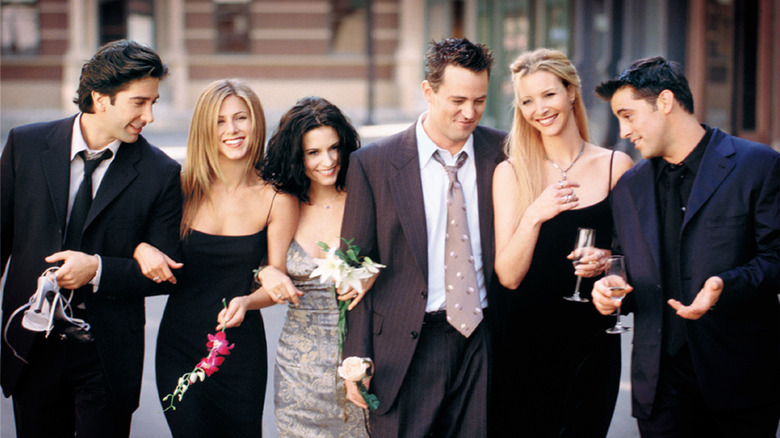 Getty Images/Getty Images
While "Full House" doesn't seem to have much in common with the television series "Friends," the two shows actually share a big piece of history. 
After "Full House" was canceled, NBC used the same soundstage on the Warner Bros lot to film "Friends" (via Mental Floss). The show followed a group of 20-somethings, Rachel (Jennifer Aniston), Monica (Courteney Cox), Phoebe (Lisa Kudrow), Ross (David Schwimmer), Joey (Matt LeBlanc), and Chandler (Mathew Perry), as they navigated life together in New York City, per The New York Times.
The two shows couldn't be more different, but, because they were shot on the same stage, they are forever linked. Although "Full House" was a big hit among fans, "Friends" ultimately became one of the most popular TV shows of all time. Because of that, the soundstage is now known as The Friends Stage on the Warner Bros lot, per The Hollywood Reporter.
In 2003, John Stamos guest starred on an episode of "Friends," and, when he returned to the soundstage, he joked that Dave Coulier's underwear was still on the roof of his old dressing room, per Flavorwire.
It seems that the soundstage was good luck for both "Full House" and "Friends," and it will be interesting to see if any other iconic television shows will be filmed there in the future.