Here's How People Really Feel About A Second Biden Or Trump Term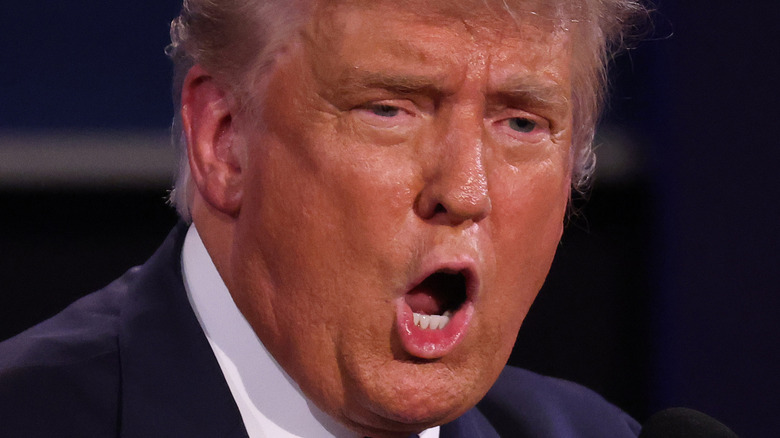 Scott Olson/Getty Images
If you look at polls leading into the 2024 election cycle, you'll be able to tease out all sorts of narratives. Donald Trump leads the field of prospective Republican candidates, along with Ron DeSantis, although neither Florida resident has officially thrown their hat in the ring (via The Hill). Meanwhile, on the Democrat side, Joe Biden is not faring well with his base, with a CNN poll finding three-quarters of his party's voters want an option other than the current leader.
Just who they are hoping will run? Well, that's tricky, with some Democrats expressing hesitancy to back the current VP Kamala Harris for the nomination (via The Washington Free Beacon). However, some polls show that were the ticket to amount to a DeSantis-Harris showdown, she would win (via Newsweek).
Then there's the issue of deja vu with a potential Trump-Biden match up — again. It'll be 2020 all over, and while some voters may feel excited by the chance of the businessman-turned-politician getting redemption for losing to Biden in the last election, a new poll has told a different story about the would-be ticket.
In fact, it seems most Americans just want someone other than, well, either of these controversial choices when it comes time to cast their ballots in November of next year.
Voters are yearning for something new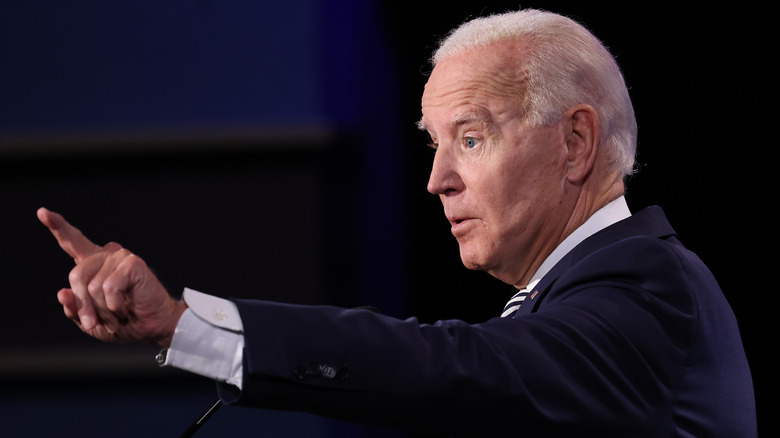 Win Mcnamee/Getty Images
A Yahoo/YouGov poll reveals that most voters are convinced that Donald Trump or Joe Biden settling back into the Oval Office would be "the worst thing that could happen" to our country. Roughly half of those surveyed had this opinion of both candidates, while just 22% were in favor of Trump returning to 1600 Pennsylvania Avenue. Meanwhile, a cringeworthy 8% of people polled want to see Biden re-elected.
These telling numbers come hot on the heels of another poll conducted by USA Today/Suffolk University that found two-thirds of Americans are happy to pass on another matchup between the last two presidents. Indeed, 65% of voters noted their disapproval of the idea of Biden running again in 2024, while 68% had a bad taste in their mouth about seeing Trump on the national stage again.
An early July poll out of Harvard University's Center for American Political Studies and Harris Insight and Analytics found a similar sentiment about a 2020 part two battle for dominance between Biden and Trump (via Forbes).