The View Surprises Fans By Adding Yet Another Republican To The Table
Out with the old co-hosts and in with the Republicans. "The View" is getting two brand new co-hosts for the upcoming season, and they're bringing a change to the ideologies currently sitting around the table (via People). There will reportedly be two new members of the talk show's 26th season, and both women being added to the show are self-declared Republicans. That means that there's some red coming into this mainly blue table, which is sure to shake up conversations and representation. 
The change comes after Meghan McCain announced she was leaving "The View" in July 2021, stating that it was a toxic work environment for her. "You can watch the show and see that it's unhinged and disorganized and rowdy. For me personally, it felt extremely isolating because of my political ideology. I was the only conservative on the show," McCain tells Variety. "I was working on the show as the only conservative during the Trump years. I felt like a lot of people took out their anger on the administration on me because I was the only person in the building who was a Republican."
The network is apparently making sure that doesn't happen again by bringing a pair or Republicans into the mix. Here's everything to know about the two new co-hosts.
Ana Navarro and Alyssa Farah Griffin are new co-hosts of 'The View'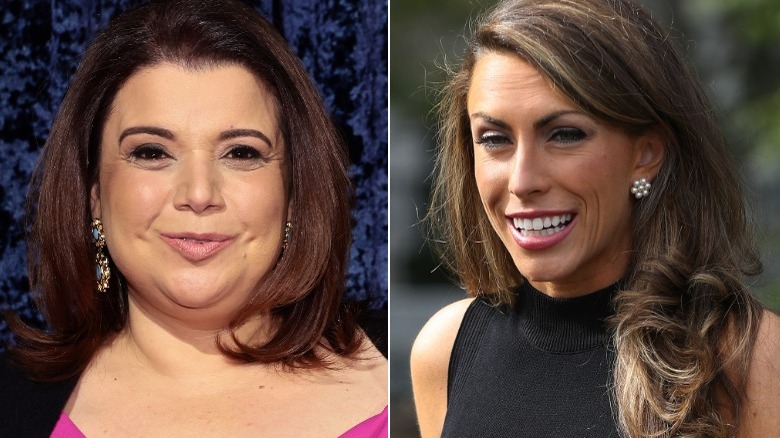 Jamie Mccarthy & Chip Somodevilla/Getty
Ana Navarro and Alyssa Farah Griffin will join Whoopi Goldberg, Joy Behar, Sunny Hostin, and Sara Haines as co-hosts on "The View" for Season 26, as People announced. This will be the first time a Republican has had a permanent seat on the show since Meghan McCain leaving in July 2021. Both new co-hosts have vastly different ideologies, despite being members of the same party, as Variety points out. 
The women both auditioned as co-hosts on Season 26 of the talk show and were both fan-favorites. Navarro is a Nicaraguan-American political strategist and commentator who has worked on CNN, CNN en Español, ABC News, and Telemundo. She also had her hand in politics as the National Co-Chair of John McCain's Hispanic Advisory Council. Griffin has dabbled in some pretty high-up politics herself. The 33-year-old Republican was the White House Director of Strategic Communications and Assistant to the President under former-President Donald Trump.
Only time will tell how this change will affect the show. If nothing else, there will be even more to talk about on the upcoming season.