The Story Behind Brady's Heart Transplant On Days Of Our Lives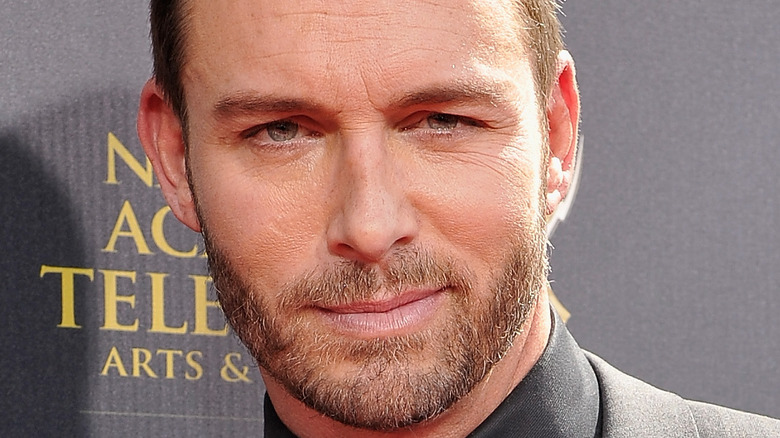 John Sciulli/Getty Images
Brady Black (Eric Martsolf) is one of the most beloved characters on "Days of Our Lives." The character had an emotional start to life when his mother Isabella Toscano tragically died from cancer shortly after his birth, per Soap Central. Brady was raised by his father John Black (Drake Hogestyn) and his step-mother Dr. Marlena Evans (Deidre Hall). Together, they blended their families and even welcomed a biological child of their own — Belle Black.
Unfortunately, Brady is no stranger to drama. As a young man, Marlena believed that he was trying to kill Belle and got the police involved. Brady was ultimately shot and paralyzed due to the misunderstanding. Eventually, he got the use of his legs back, but things weren't easy. As he got older, he became addicted to drugs and alcohol. He spent time in rehab but continued to struggle with his addiction issues, per Soaps in Depth.
Brady has also had a tumultuous love life and has been in some chaotic relationships with women such as Theresa Donovan (Jen Lilley), Chloe Lane (Nadia Bjorlin), Nicole Walker (Arianne Zucker), and Kristen DiMera (Stacy Haiduk).
Of course, one of the most shocking storylines surrounding Brady was the time that he needed a heart transplant.
If you or anyone you know is struggling with addiction issues, help is available. Visit the Substance Abuse and Mental Health Services Administration website or contact SAMHSA's National Helpline at 1-800-662-HELP (4357).
Eric Brady's actions had tragic consequences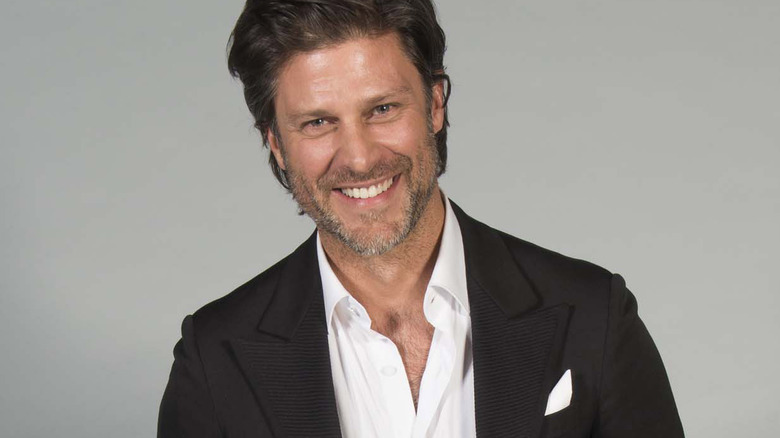 Michael Bezjian/Getty Images
"Days of Our Lives" viewers may remember a period of time when Eric Brady (Greg Vaughan) struggled with addiction issues of his own. Eric became dependent on alcohol to escape the fact that the love of his life Nicole Walker was in love with Dr. Daniel Jonas (Shawn Christian), per Realty Today. Eric also lost his job at Basic Black and was still feeling upset about leaving the priesthood. In addition, his former girlfriend Serena Mason was tragically killed by The Necktie Killer, leaving him feeling guilty and in mourning. Eric was in one of the darkest times of his life; turning to alcohol only made it worse.
According to Canyon News, Brady Black attended a New Year's Eve party with Daniel, Nicole, and Eric and later things turned tragic. Eric had too much to drink and got behind the wheel of his car. Meanwhile, Brady opted to drive Daniel from the party, and the three men were all on the road at the same time. Eric caused a terrible crash due to his intoxication. Jennifer Horton (Melissa Reeves) was also involved in the accident. Eric and Brady were seriously injured, and Daniel was tragically killed due to his injuries. 
The aftermath of the crash ultimately led to one of the toughest decisions of all time for Daniel's mother Maggie Horton (Suzanne Rogers).
Daniel Jonas' heart was donated to Brady Black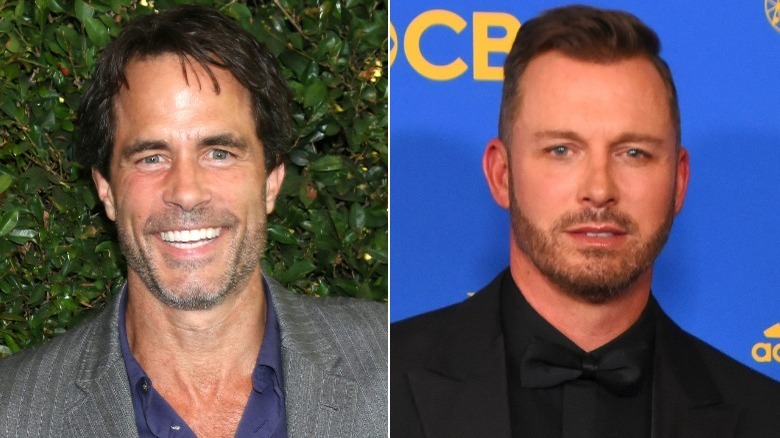 Kathy Hutchins/Shutterstock
After the shocking car accident that took Daniel Jonas' life, Brady Black and Eric Brady were both critically injured. Their lives hung in the balance when it was revealed that they were both struggling with heart issues and Daniel's heart was a match for them both, per Michael Fairman TV. This meant Daniel's mother Maggie Horton had to make a big decision. Ultimately, Maggie decided to donate Daniel's heart to Brady (via Soaps). She told their families that the decision to give the heart to Brady had nothing to do with Eric causing the crash that killed her son. Instead, doctors claimed that Brady was in more need of the organ; he eventually got the transplant and recovered.
Eric also recovered from his injuries without a transplant. He served prison time for causing the accident that killed Daniel and eventually made amends with all those that he hurt due to his negligence (via Soaps in Depth). Eric worked hard to earn the forgiveness of Maggie, Brady, Nicole Walker, and Jennifer Horton following Daniel's death. He also began attending AA meetings to ensure that he stays on the path to sobriety.
Some "Days of Our Lives" viewers are still holding out hope that they'll one day see Daniel again. However, it doesn't seem likely, even though many Salemites have been known to return from beyond the grave.