Marcia Gay Harden Shares If She'll Return As Maggie For Season 3 Of The Morning Show - Exclusive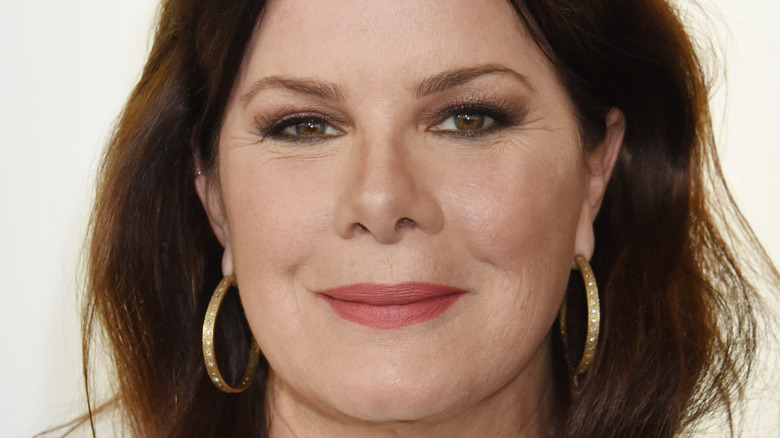 Ga Fullner/Shutterstock
In the Season 2 finale of "The Morning Show," Alex Levy's life didn't seem like it could hold any more problems than it already had. Yet as she worried about both her television career and her health, there was another thing she still had to worry about: Maggie Brenner's tell-all book, which promises to expose Alex and tarnish the reputation she's worked so hard to rebuild.
Maggie Brenner has inserted herself skillfully throughout the last two seasons, seeming to stir up drama wherever she goes — and it's not just the characters from "The Morning Show" that have taken notice. This year, actress Marcia Gay Harden received an Emmy nomination for her portrayal of Maggie in the category of outstanding guest actress in a drama series.
Given all this attention that playing the journalist has gotten her, it has fans wondering one thing: Is this the last we've seen of Maggie (and Harden) in "The Morning Show"? 
"I hope not," the actress said during an exclusive interview with The List. "I definitely hope not."
Maggie may be returning for Season 3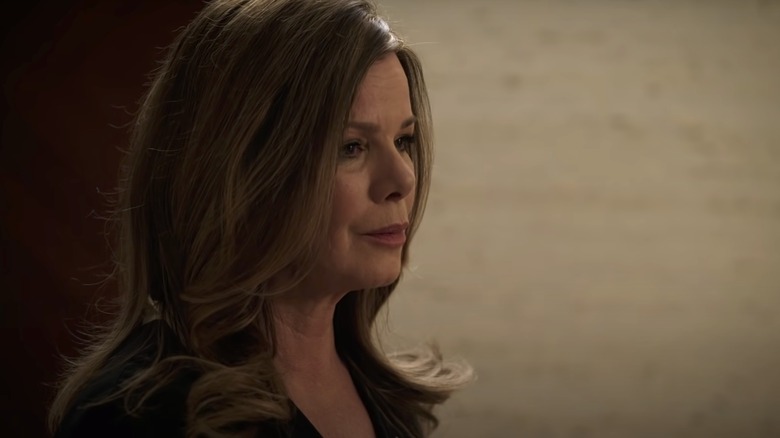 Apple TV+
Since Season 2 of "The Morning Show" wrapped, actress Marcia Gay Harden has started working on a series at CBS called "So Help Me Todd," set to premiere later this year. Unfortunately for fans of "The Morning Show," this new show has been keeping her busy.
With Season 3 of "The Morning Show" on the horizon, we had to find out for ourselves if Maggie will be stirring up more trouble in the future. When we asked if we could expect to see the cutthroat journalist return on screen, the Academy Award-winning actress admitted that she really wants to make it happen.
"I'm doing a show right now with CBS that may be somewhat demanding on my time," she told us. "But I'm hoping if they want Maggie again that we can work something out with my show so that I could do it." We'll also be keeping fingers crossed that both shows' filming schedules work out in her favor.
For now, you can catch Marcia Gay Harden starring in the new series "Uncoupled," streaming exclusively on Netflix.