How Prince Charles' Hobby Reportedly Took Precedence Over A 9/11 Appearance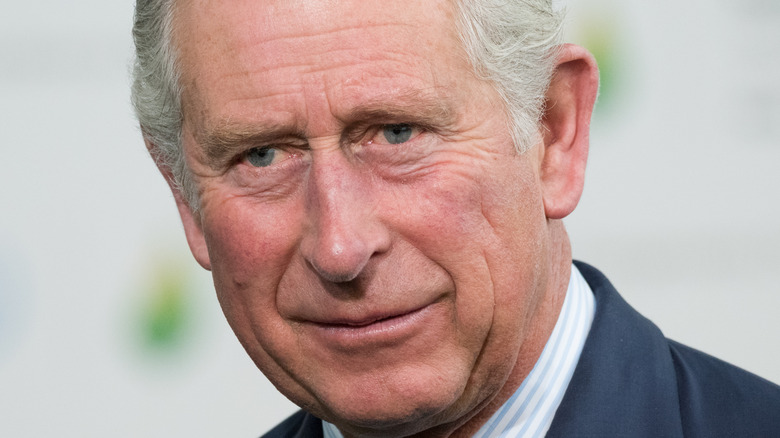 Frederic Legrand - COMEO/Shutterstock
We may receive a commission on purchases made from links.
As powerful public figures, the British royal family has to be careful about the messages they send and the causes they support. For instance, Queen Elizabeth II, Prince Charles, Prince William, and Prince Harry are all avid environmentalists who hold patronages in conservation organizations (via USA Today), but they are discouraged from promoting any political party or candidate. Their unofficial motto "Never complain, never explain" is one they live by, according to Marie Claire — but one family member might find himself having to account for his associations with a controversial regime. 
Recently, it was alleged that Prince Charles accepted a donation to his charity from Osama bin Laden's family. Although the charity's trustees performed "due diligence" before taking the million-pound gift, per the BBC, it's nonetheless bringing up problematic memories of the prince's actions 21 years ago. Christopher Meyer, former British ambassador to the United States, is the author of "DC Confidential," a memoir of his time in Washington in the time following September 11, 2001. In it, he explains that Charles had the opportunity to visit New York just weeks after the terror attacks that changed the country forever. 
But Charles backed out for a reason that might strike some as questionable, and the memory has recently been causing a stir yet again among the families of 9/11.
Prince Charles skipped his New York visit after 9/11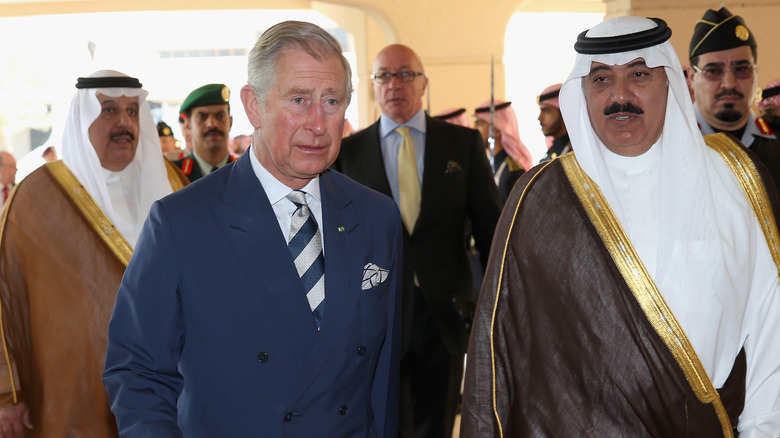 Chris Jackson/Getty Images
Author Christopher Meyer recalls that Prince Charles was scheduled to attend an event called "UK in New York" in October 2001, when the city was still mourning the lives lost on 9/11. Meyer wrote (via Newsweek), "It would have been a golden opportunity for the Prince of Wales to escape the shadow of Princess Diana and make a fresh start with America — something, so I was told by a courtier, he and his advisers earnestly wanted." Instead, Charles sent his younger brother Prince Andrew in his place so that he could spend time hunting game on Queen Elizabeth's country property in Balmoral, Scotland. 
The ambassador's memoir was written in 2006, but his recollections of Prince Charles are making headlines again because of his eyebrow-raising "cash for honors" charity scandal. Although donors Bakr and Shafiq bin Laden have disavowed any connection with their half-brother Osama (via Daily Beast), many are furious that a British royal would accept money from any relatives of the infamous Al-Qaeda leader.
Leading the outcry are family members of those killed in the attack on the World Trade Center. A number of them spoke to the New York Post, expressing their anger and disappointment in the future King of England. One woman who lost her husband said that the Prince of Wales should think twice before ever visiting the 9/11 memorial. "The families would be in an uproar if he went there," she said.