That Dirty Black Bag's Douglas Booth Teases Exciting Upcoming Projects - Exclusive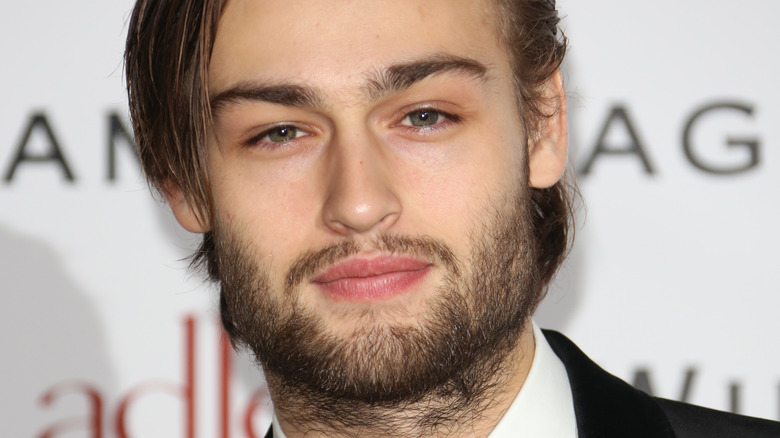 Featureflash Photo Agency/Shutterstock
The Western genre is making a major comeback this year, with projects like Jordan Peele's new film, "Nope," and TV series like "Yellowstone" and "Big Sky" gaining loyal fan bases. Actor Douglas Booth has typically played the role of a classic leading man, but he's recently taken on the role of Red Bill in AMC+'s new series "That Dirty Black Bag," a seasoned bounty hunter who has a dark secret. 
In his exclusive interview with The List, actor Douglas Booth shared his love of the Western genre, the special connections he has to his co-stars, and his hopes for the future of the series. The actor got a chance to use his horseback riding skills and excellent chemistry with co-star Dominic Cooper, who plays the sheriff and foil to outlaw Red Bill. Booth also dished some insider details on his next project, reflecting on what it will mean to work with a director he admires.
The actor's new character is a bit of a mystery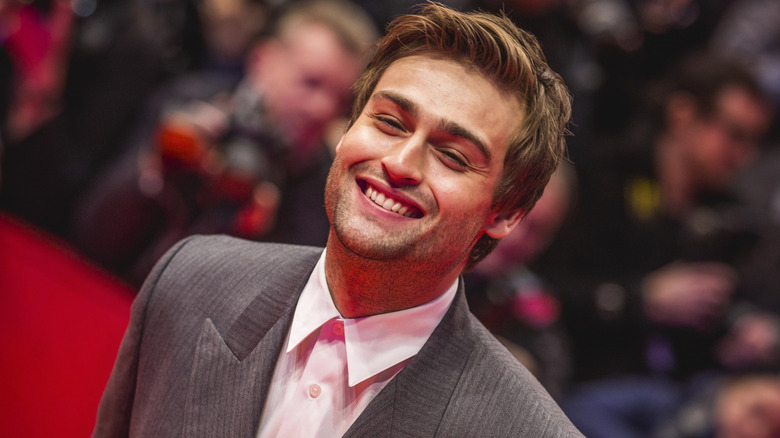 Gina Wetzler/Getty Images
For Douglas Booth's role in "That Dirty Black Bag," the British star's fans in the U.K. weren't able to see the exciting new series right away. "Most of my family and friends live in the U.K., and it hasn't come out in the U.K. yet, so I'm waiting for a lot of them to see it." However, Booth was able to share that, so far, audiences' reactions to the show have been exciting. "The response has been really good from all my American friends who have seen it and the people online," he told us.
When asked about upcoming roles, Booth was able to reveal that he is slated to report to set soon for his next project. "In a couple of weeks, I'm headed back to Italy, back to Puglia, to work with Michael Winterbottom, who is a fantastic filmmaker," he told The List. "I'm very excited about that." He also shared what fans can look forward to as he moves from Red Bill into his new character.
"They're pretty different people, but I know my character, Tom Wilkins, has a bit of a mystery in his past, so that's something they have [that's] similar. He doesn't really talk about his past, and you don't really know quite where he came from exactly in our story, so that's a crossover, but that's mainly as far as it goes."
The actor's new project will be helmed by one of his heroes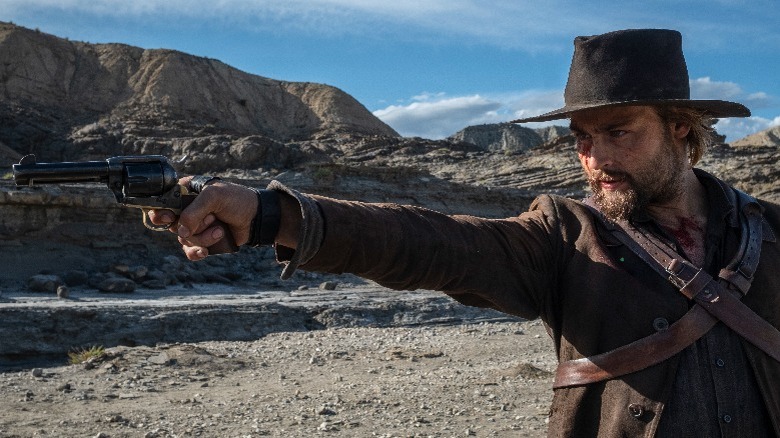 AMC+
Concerning his new project's narrative, Douglas Booth told The List, "It's set in Palestine in the 1930s. I'm playing a British Palestinian police officer." The role appealed to him in part because it's a departure from his previous work. He explained, "I like to switch it up and play very different things, one after the other, so he'll be quite a different character you'll get to see." 
Booth also prioritizes narrative when choosing roles, and his new film encapsulates some of the excitement of "That Dirty Black Bag." He shared, "It's a really interesting story, and Michael has a really interesting and specific way of working. He's definitely one of the great British auteur directors, so I'm very excited about doing that." 
Another highlight of the project is that the actor will be collaborating with a familiar face. "[I'm also working with] Harry Melling, who is one of my oldest friends. When I first auditioned for junior drama school, like Junior Guildhall, when I was like 13, he was in my audition. It's quite funny, the full circle." Of course, acting opposite a friend is nothing new for Booth, who also played the lead in "That Dirty Black Bag" opposite his pal Dominic Cooper.

All episodes of "That Dirty Black Bag" Season 1 are currently streaming on AMC+.