Ron DeSantis Sets The Record Straight About His Drama With The View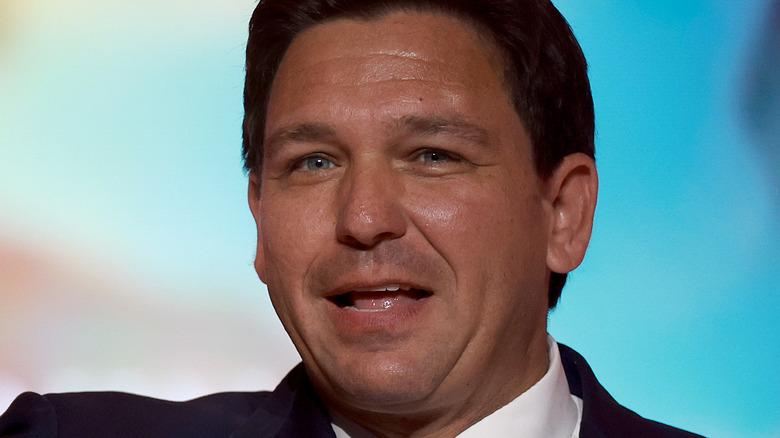 Joe Raedle/Getty Images
It was the resounding "no thank you" heard 'round the world when Ron DeSantis' team turned down an invitation from "The View" to appear on its program. Taking to Twitter, the Florida governor's press secretary Bryan Griffin cited the instances that the show's hosts made less-than-flattering comments about DeSantis, such as the time Sunny Hostin called him a "fascist" and a "bigot."
The harsh response to "The View" went viral, with Griffin declaring in no uncertain terms that the ladies would not give the likely 2024 presidential candidate a fair shake, and Twitter noting that DeSantis' appearance would surely boost ratings for ABC while doing no favors for the Republican guest.
Now, new details are coming to light about DeSantis' diss of "The View." It turns out that the Republican was less involved in the process of considering the invitation to face the likes of Joy Behar and Whoopi Goldberg than previously thought.
Ron DeSantis was focused on other things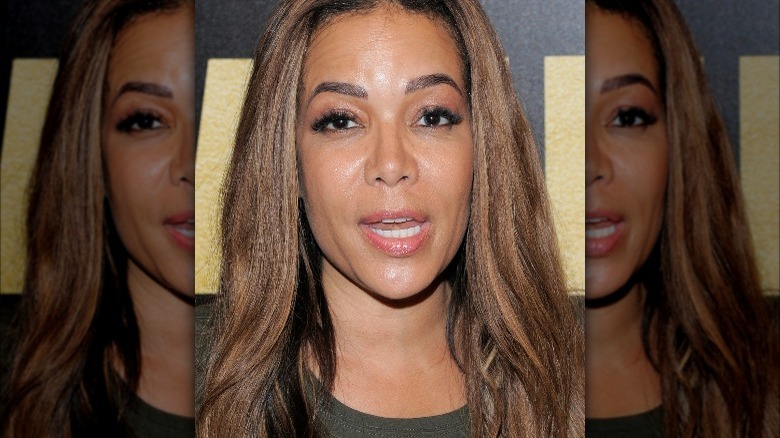 Ron Adar/Shutterstock
Twitter got right to business speculating about the real reason Ron DeSantis said "no" to an invitation to be a guest on "The View," with many people commenting in the vein of an individual who said he must be afraid to face strong women, like Sunny Hostin. Another detractor tweeted that the Republican must be a "coward."
Of course, DeSantis had many supporters who seconded the notion that the mostly-liberal hosts would just demean him were he to have said "yes." "Do you honestly think they would allow him to speak?" reasoned someone else.
But as social media spiraled into theories about the real reason DeSantis didn't accept the program's invitation, the lawmaker was none the wiser about the entire situation. As he told Fox News Thursday, "I didn't know that that had been declined until I saw it in the news, because I think my staff knows better than to even bring that to me."
Ultimately, the controversial governor cleared the air by declaring, "I don't need to be involved with some of the partisan corporate media." He added that he'd be busy working on the important issues affecting the people of the Sunshine State.