Dick Cheney Doesn't Hold Back His Disdain For Donald Trump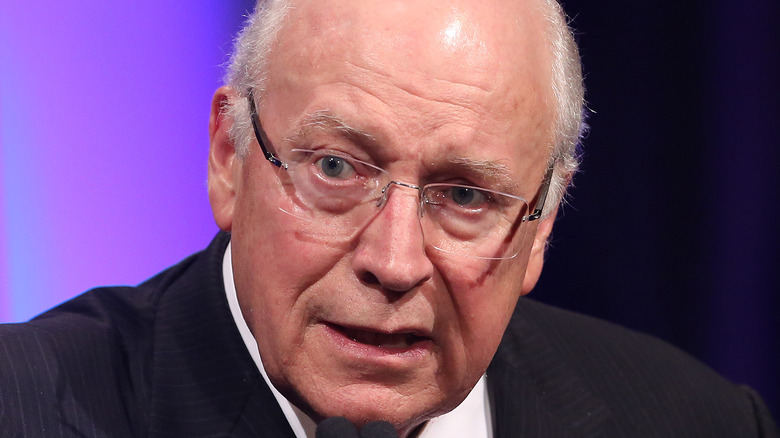 Pool/Getty Images
June 2022 was an eventful month, as the start of summer began with the world tuned into the January 6 insurrection investigative hearings. It comes as no surprise that Democrats in Congress spoke out against former President Donald Trump's alleged involvement in the attack on the Capitol, but it may have been shocking to see some Republicans also very publicly do the same. Perhaps the two officials that come to mind are Representatives Adam Kinzinger of Illinois and Liz Cheney of Wyoming, both of whom openly oppose Trump. They are integral parts of the January 6 committee (via NBC News).
Unless you've been living under a rock for the past decade or two, you likely know that Liz is the daughter of George W. Bush's former vice president — Dick Cheney. Though it's been well over a decade since Bush and Dick left office in 2009, his daughter continues to represent the family in the government. Several administrations later, Dick is making an appearance in the political sector, and he's siding with his daughter's view on the former president in the process.
Dick Cheney called Trump a 'coward' in Liz Cheney's new campaign ad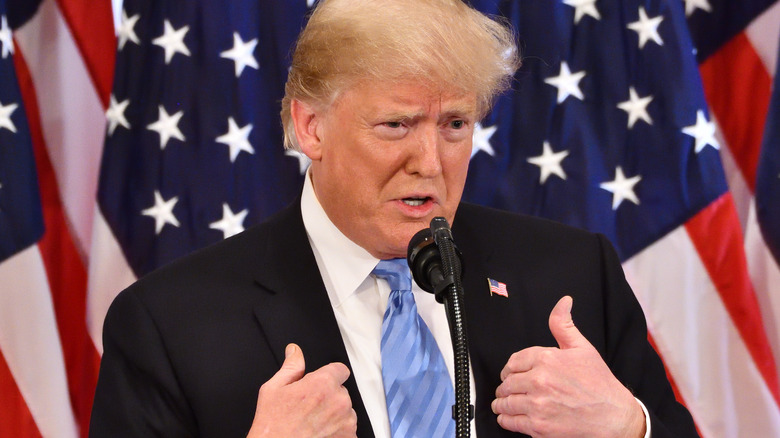 Evan El-Amin/Shutterstock
Republican Representative Liz Cheney has not hesitated to join other members of Congress in round-the-clock criticisms of former President Donald Trump.
An instrumental player in the January 6 hearings, Liz has faced backlash from her representative state Wyoming for her disapproval and criticism of Trump. Despite her gaining critics in her own party, she's recently gained Democratic supporters, according to The New York Times. And with a Republican primary occurring throughout states like Wyoming this month, political campaign advertisements have been rolling out. Hers has people talking (via People). For that, she can thank her father Dick Cheney.
Liz recruited her father for a video campaign ad where the former vice president calls out Trump. "In our nation's 246-year history, there has never been an individual who is a greater threat to our republic than Donald Trump," Dick said in the video. "He tried to steal the last election using lies and violence to keep himself in power after the voters had rejected him. He's a coward. A real man wouldn't lie to his supporters. He lost his election, and he lost big. I know it, he knows it, and, deep down, I think most republicans know it."
He continued by shifting focus to his daughter: "There is nothing more important she will ever do than lead the effort to make sure Donald Trump is never again near the Oval Office."