Princess Diana's Brother Reveals How Her Shrine At Their Childhood Home Currently Looks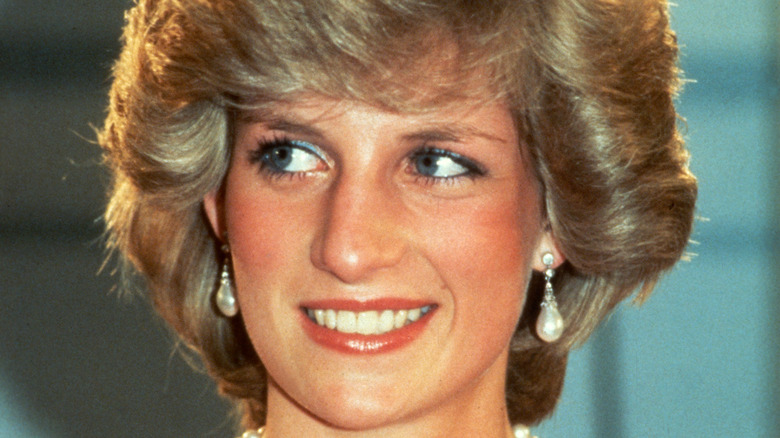 Anwar Hussein/Getty Images
There are members of the royal family, and then there is Princess Diana. She was the bridge between the royals and the civilians, which means that, even 15 years after she died, people are still remembering her influence. In fact, they're doing it in the sweetest way. According to Hello! Magazine, her brother just shared a glimpse of the shrine at her childhood home, and the sentiment shows how strong her influence was on the world. 
Princess Diana might have been know as the People's Princess, but that doesn't mean that she grew up like your average commoner. Diana's childhood home was Althorp House, which is over 500 years old, sits on a 550-acre land, and has 90 rooms (via Hello! Magazine). So, yeah, not your average cottage. According to Town and Country, this was the house that she first met Prince Charles in when he came to visit her sister Sarah Spencer in 1977.
Just a year after Princess Diana passed away, the home, which has since then been nicknamed "Dianaland," was made open to the public (via Washington Post). Naturally, the land included a shrine to the princess. While it's not open at all times, you can tour the house each July and August each year to visit.
Her brother, Earl Charles Spencer, is keeper of the grounds and shares behind the scenes looks at what happens around the historical grounds, and it turns out that people are still paying their respects to Princess Diana even years later.
People are still paying respects for Princess Diana at Althorp House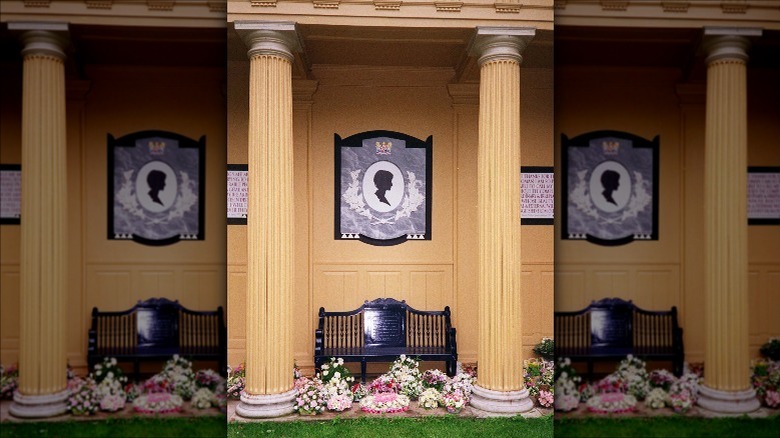 Anwar Hussein/Getty Images
Time might come and go, but the world will never forget Princess Diana. The proof is in her shrine. Despite Princess Diana having passed away in 1997, there are still visitors who come by Althorp House to pay their respects to the late princess.
As Hello! Magazine notes, Earl Charles Spencer, Diana's brother, shared a photo of flowers left at the shrine for his sister on August 4. The Instagram stories post showed four different bouquets laying down on the bench beneath the silhouette of the People's Princess. The post read, "flowers left by day visitors at Althorp."
The flowers that were left there ranged from some professionally wrapped bouquets to solo stems to loose, handpicked petals that could have come right from the grounds. According to Beyond the Dash, flowers are reminiscent of strength and symbolize that life goes on after death. The difference in bouquets proves just how many different people walk this world still touched by Princess Diana to this day.
Althorp House isn't the only memorial for Princess Diana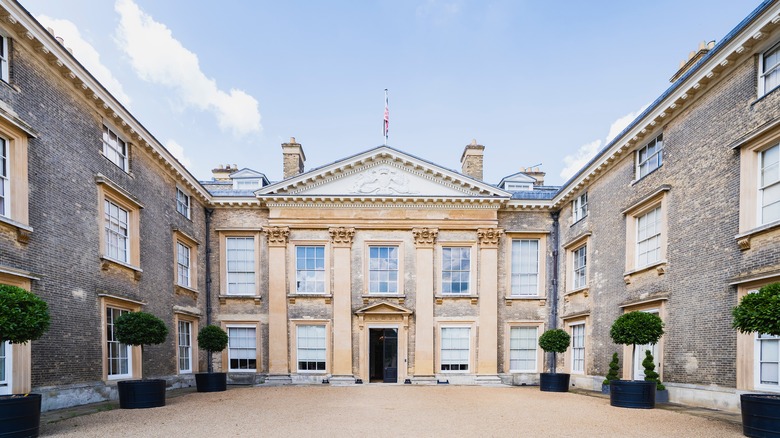 Octus_Photography/Shutterstock
While Althorp House might be the closest to home for the late princess, there are a number of different spots around the world that you can go to pay your respects for Princess Diana (via People). Some of them formed more naturally, which others were erected in her honor.
One of the most famous points to remember the princess is Pont De L'ama in France, according to SCMP. Just outside the tunnel where Princess Diana lost her life in the car crash, there's a flame monument. Although it was erected well before the fatal incident, people have taken to using it as an unofficial spot to pay their respects for the People's Princess. Of course, there are plenty of monuments around the United Kingdom, including a statue at Kensington Palace and the Princess Diana Monument Walk star in Hyde Park. 
Princess Diana might be gone, but her influence clearly lives on through these monuments.