Kylie Jenner Defends Her Beauty Brand's Safety Protocols Amid Cosmetic Developer's Backlash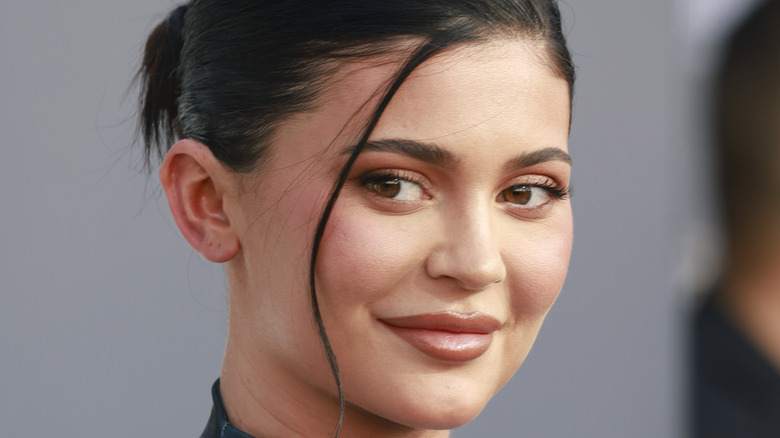 Frazer Harrison/Getty Images
2022 has been a relatively low-key year for Kylie Jenner. The CEO of Kylie Cosmetics, Kylie Skin, Kylie Swim, and Kylie Baby welcomed baby number 2 back in February of this year. Since then, she's opened up about her challenging postpartum journey.
Though Jenner has been flying under the radar more than usual, it seems that when she is sharing aspects of her life online, people can't help but react. Recently, social media took hits at Jenner and the father of her children Travis Scott for parading their private jets around on Instagram, which led to a discussion about how the rich contribute to the global crisis that is climate change (via Teen Vogue).
Currently, she is in hot water once again in regards to protocols with her cosmetics company, but it's not the first time Jenner has received backlash. In 2021, The U.S. Sun reported that working conditions in her Kylie Cosmetics California factory were "horrific." Now, the mogul's safety protocols are a pressing topic of discussion.
Kylie Jenner said viral photos of her not wearing protective gear in a factory are misleading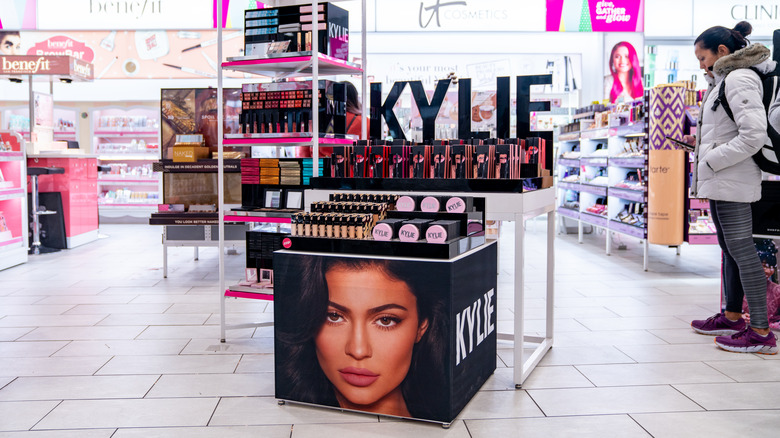 David Dee Delgado/Getty Images
A series of photos of Kylie Jenner were posted on Instagram by cosmetic developer, Kevin James Bennett, earlier this week. They went viral for all the wrong reasons, and Jenner herself is putting her two cents in. The photos depict the mogul seemingly in her cosmetics lab wearing a white lab coat but no safety protective gear (gloves, hair net, face mask, etc.) while surrounded by makeup samples.
"I'm a cosmetic developer and work with cosmetic manufacturers (and their labs) as part of my job," part of Bennett's caption read. "I have very short hair, and I've NEVER been allowed into the lab or onto the manufacturing floor without a hair net, shoe covers, mask...and disposable GLOVES."
Jenner replied in the comments. "Kevin – this picture is not taken in a manufacturing facility," she wrote. "I would never bypass sanitary protocols and neither would any other celeb or beauty brand owner. that's completely unacceptable i agree. this is a small personal space creating my own fun samples and taking pictures for content nowhere near the mass manufacturing. no one is putting customers at risk ! shame on you kevin for spreading false information !!!!"
Page Six said that sources confirmed to the media outlet Jenner was indeed not on the floor where production takes place. However, Bennett called the claim into question.