How Scott Turner Schofield Made History On The Bold And The Beautiful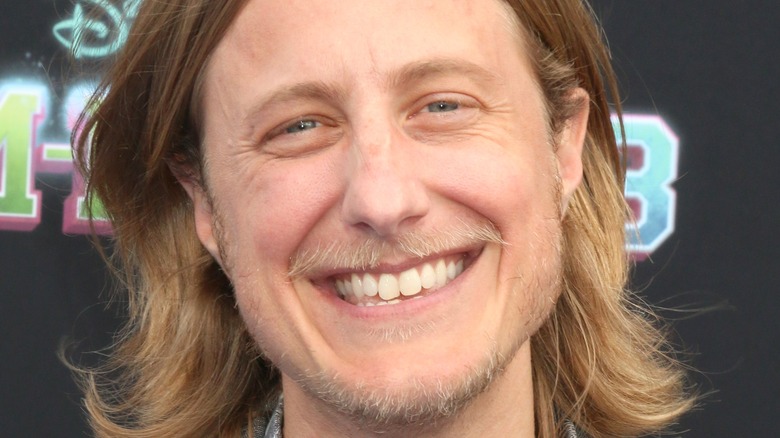 Kathy Hutchins/Shutterstock
Scott Turner Schofield is an actor who got his start on the soap "The Bold and the Beautiful," which he appeared on for several episodes in 2015. Following his acting debut, Schofield went on to appear in several other TV series, documentaries, and short films. In 2019, he was cast on the soap web-series "Studio City."
For three years, Schofield played a character named Max, who in turn played a character named Dr. Brantley on the fictional show-within-a-show. The actor told Digital Journal of his experience, "I was honored that Sean [Kanan], who I met years ago on 'B&B,' kept me in mind for so long to act this role. Anytime someone creates a role for you to bring your particular skill set and shine to, it's such a rare joy. I had a great time working with everyone on set that felt like family — even if I had to contain feeling starstruck from time to time around some of my favorite soap actors." The actor was nominated for a Daytime Emmy in 2020 for his work as Max on the web-series.
It's no surprise that Kanan looked to Schofield to join the cast of "Studio City," since the actor had such an impact on audiences during his time on "B&B."
Scott Turner Schofield made history as the first transgender actor to appear on daytime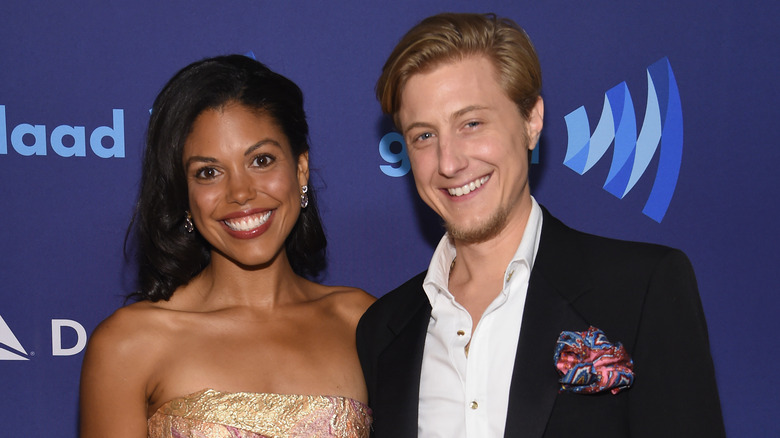 Mike Coppola/Getty Images
In 2015, "The Bold and the Beautiful" decided to create a role that would act as a mentor to fashion model Maya Avant (Karla Mosley), who was a transgender character. Scott Turner Schofield, who is a transgender man and had experience as a spokesperson, speaker, and author for the trans community, was cast as Maya's friend Nick (via People).
Schofield described the characters' relationship to The New York Daily News. "I'm her friend that comes in and kind of helps remind her that she is beautiful and whole and authentic exactly as she is," he said. Maya Avant helped "B&B" make history in 2015 as the first transgender character to be featured in a longterm role on a soap opera, and Schofield was able to follow in her footsteps as an actor. Nick helped Maya navigate her professional and personal life after her identity as a trans person was revealed on the show. "As things start to happen and discrimination mounts, [Maya] can stand strong in who she is and how she made the right choices for herself. So in that sense, it feels like playing myself in a certain way," Schofield said.
Some characters were upset with Maya upon finding out that she had withheld her identity from them, and Nick was there to set the record straight. In one scene, the character explained to Ridge Forrester (Thorsten Kaye), "Coming out is for when you're hiding something ... Maya shows her true face every day. She's not in any closet. This one fact of her medical history, in the wrong hands, distorts everything about her" (via GLAAD).
Scott Turner Schofield brought his expertise from daytime to mainstream media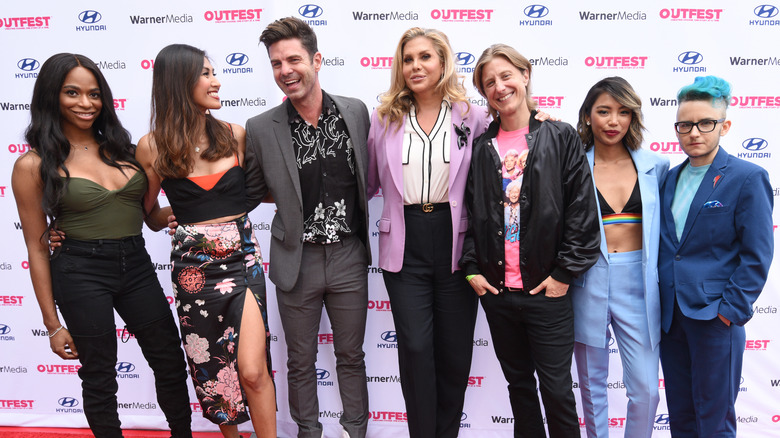 Vivien Killilea/Getty Images
Scott Turner Schofield, who had experience in theater before acting on-screen, has a one-man show called "Becoming a Man in 127 EASY Steps" that premiered at the 2020 Tribeca Film Festival and OutFest 2020 (via Scott Turner Schofield). He has also appeared in the documentary feature "No Ordinary Man" and the HBO Max docuseries "EQUAL," to bring awareness to issues that affect the transgender community.
In addition to his on-screen work, Schofield also works as a writer, producer, and consultant in the entertainment industry. Most notably, he helped create the trans character Jules on the hit HBO series "Euphoria," which is portrayed by beloved trans activist and actress Hunter Schafer. He also worked closely with showrunner Sam Levenson and other crew members to ensure that episode scripts avoided tropes, that pronouns were used correctly on set, and that the trans and non-binary cast members were comfortable in both their wardrobes and when filming intimate scenes (via Polygon).
Schofield is partnered with both IATSE and GLAAD and spends much of his time working with these organizations to educate and advocate for industry professionals. We look forward to watching this talented activist break down more barriers in Hollywood and beyond.