The Audiobook You Never Knew Nicole Kidman Narrated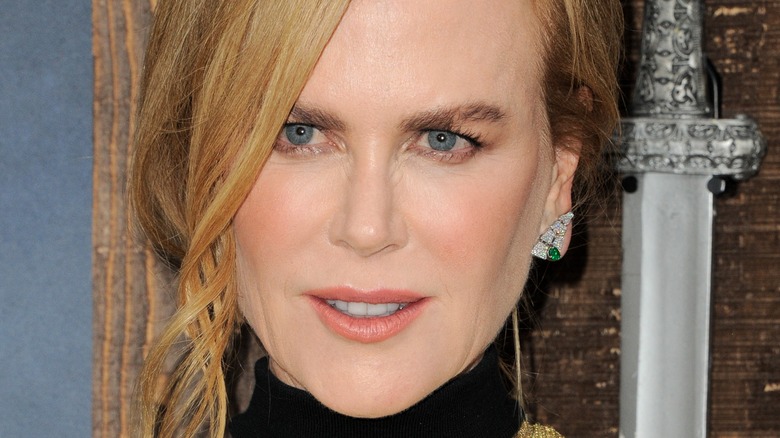 Tinseltown/Shutterstock
We may receive a commission on purchases made from links.
Nicole Kidman has been a fixture in Hollywood for decades, and her projects have spanned erotic thrillers like Stanley Kubrick's "Eyes Wide Shut" to the stylistically brilliant "Stepford Wives" remake. Kidman's ability to transform for her roles seems to know no limits — and her role choices are anything if predictable. She's honed her comedic chops in 2011's "Just Go With It" opposite Jennifer Aniston and Adam Sandler, and played "I Love Lucy" star Lucille Ball in the 2021 biopic, "Being the Ricardos."
Kidman has had previous forays into voice acting through roles, and fans can look forward to her performance in the upcoming animated film "Spellbound" starring "West Side Story" star Rachel Zegler, Javier Bardem and John Lithgow. Whether you're impatient for the next season of "Big Little Lies" or get your fix of Kidman from rewatching "Moulin Rouge" or "Practical Magic," listening to the actress' audiobook narration may elevate your experience of her talents. 
The actress' work stemmed from her early interests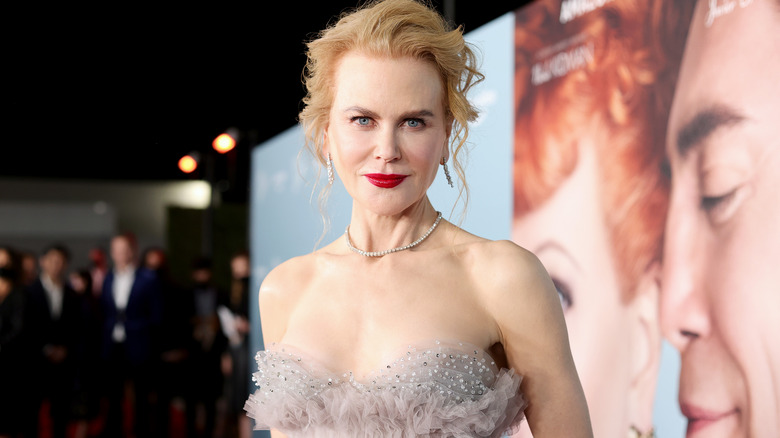 Rich Fury/Getty Images
Per Nicole Kidman's 2022 interview with NPR, the actress' childhood love of books played an instrumental role in her future acting career. "I've played every role in Chekov — in my bedroom, at all different hours, day or night. Little did I know that that was going to lead me to my vocation."
Her voice has been a defining factor in recent roles, including Lucille Ball in "Being the Ricardos." She told NPR, "I spent two and a half months working to get that voice — just the Lucy voice, not the Lucille voice." 
Audiences learned about the actress' talent for taking on new voices from her role as Ball, and she described the intense training she underwent to match the comedian's on and offscreen personae. She told Vanity Fair, "Lucille was a heavy smoker, so she had a voice that was a lot deeper than mine. I was able to work with my coach, who was able to help me lower my voice."
The audiobook is a nod to a previous role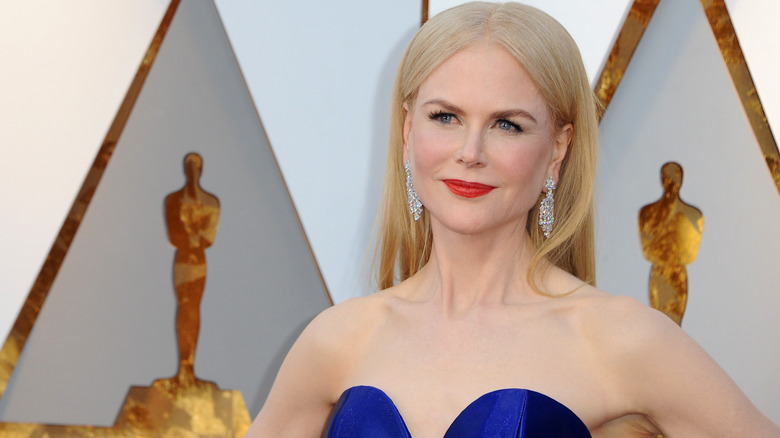 Tinseltown/Shutterstock
"To The Lighthouse" follows the Ramsey family, a husband and wife with 8 children who are spending their summer in an idyllic cottage with friends, per Business Insider. Available on Audible, Kidman's performance is described as "vibrant," a review that makes sense considering what audiences have experienced of Kidman on the big screen.
Nicole Kidman's performance on the "To the Lighthouse" audiobook might surprise some fans, but it may be a special nod to an important role in her career. Virginia Woolf has made a lasting impact on literature and culture far beyond her last words, and Kidman won an Oscar playing Woolf in the 2002 film "The Hours," adapted from Michael Cunningham's Pulitzer prize-winning novel.
So it only makes sense for her to take on the author's narration of the seminal classic "To The Lighthouse." And with her Oscar nomination for playing Lucille Ball in "Being the Ricardos" Kidman has received critical attention for playing two real people, a rare accomplishment in Hollywood, per Entertainment Tonight. However, Kidman uses her Australian accent in this audiobook narration, making her own mark on the story.