Prince William Issues A Heartfelt Plea After The Death Of A Wildlife Ranger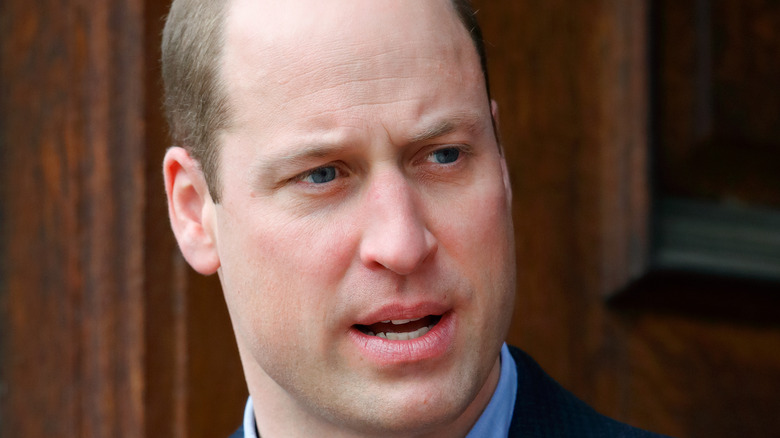 Max Mumby/indigo/Getty Images
When we see nature documentaries about the African savanna it's easy to forget that many of the majestic animals are endangered. It's even easier to forget that if not for the dedication of conservation rangers, those animals might already be extinct. African rangers help combat the threat of poaching, a trade that brings in some $20 billion annually (via Tusk). It's a dangerous profession; poachers frequently threaten or even kill rangers in their relentless pursuit of profit from animal parts.
Learning this sad truth first-hand, Prince William suffered a heartbreaking loss on July 27 with the death of Anton Mzimba, a head ranger at the Timbavati Nature Preserve (via People). The Duke of Cambridge and Mzimba had had a video meeting last year regarding new technology designed to thwart ivory poachers. According to The South African, Mzimba was fatally shot by three armed men who came to his home on the pretense that their car had broken down. Mzimba's wife was also shot but survived.
Like his grandfather Prince Philip and his father, Prince Charles, William has long been passionate about environmental causes, and preserving African wildlife is one of his focus areas. Following Mzimba's death, William took to Twitter to express his condolences, along with his fervent wish that "those involved be swiftly brought to justice." 
The prince later followed up with another message calling for more action.
Prince William called on the public to support anti-poaching causes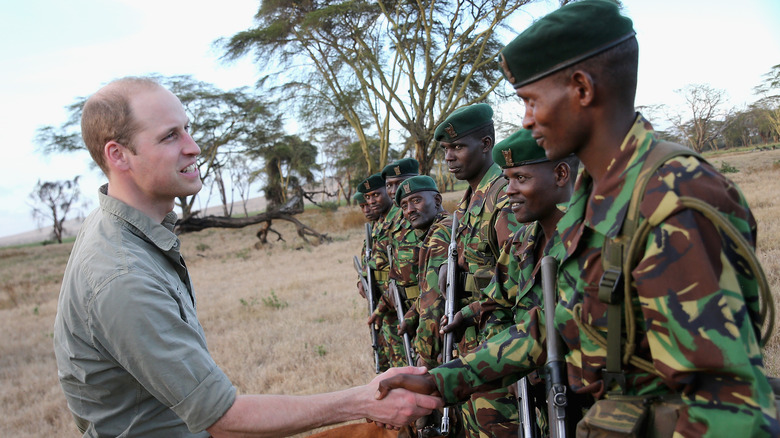 Chris Jackson/Getty Images
Following up on his initial tribute to murdered field ranger Anton Mzimba, Prince William wrote a longer tribute on Twitter on August 5. He began, "Rangers like Anton are on the frontline of conservation, protecting people as well as wildlife ...This is dangerous work. More than 1000 rangers have been killed in the last ten years, and they need our support more than ever."
Mzimba was killed on the same day as the launch of the Wildlife Ranger Challenge, a fundraising half-marathon race between teams of rangers. Noting the cruel irony, the Duke of Cambridge concluded with a call for the public to contribute to the cause of conservation. "While we remember Anton, it is vital that we provide the right support, generated through organizations like Tusk or our work with United for Wildlife so that incidents like this don't happen again," he wrote on Twitter. 
Fans applauded William's message. One wrote, "RIP Anton. Another example of these brave people who do such important work in the face of terrible danger. I hope his family receives the support [they] need." Another praised the prince, writing, "Thank you @KensingtonRoyal for taking [a] position on this. It's so important!" 
However, a few detractors did point out that the British royal family engages in game hunting of grouse and pheasants, per People. One critic tweeted, "More hypocrisy from a family who have always enjoyed shooting animals for fun."