Where Has Katie Logan Been On The Bold And The Beautiful?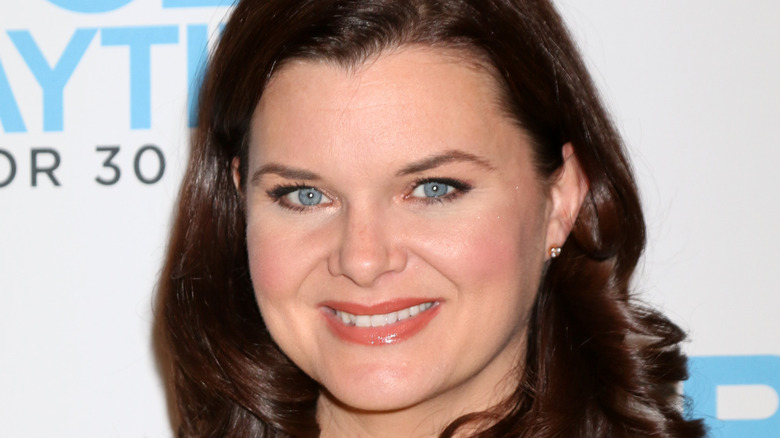 Joe Seer/Shutterstock
Katie Logan (Heather Tom) from "The Bold and the Beautiful" has had her fair share of ups and downs when it comes to matters of the heart. As many times as she's given Bill Spencer (Don Diamont) a second, third, and even fourth chance in their relationship together, he's managed to break her heart more times than anyone can count. That's because he's always had a hard time giving her the support she's needed, especially when she's had so much emotional instability over the years. 
The fact that he's cheated on her with Katie's own sister, Brooke Logan (Katherine Kelly Lang), sure hasn't helped, either. Back in 2020, Katie's portrayer told The Talk that her character's love triangle with Bill and Brooke has been like a "gift" to have this kind of conflict in the soap opera world. While Katie has cut out Bill so many times in her life, she says that when it comes to Brooke, she "couldn't possibly cut her sister out of her life," as detailed by Soaps.com.
That said, a lot of fans can't help but wonder what's been going on with Katie Logan as she hasn't been on the canvas for quite some time.
Katie and Bill's complicated relationship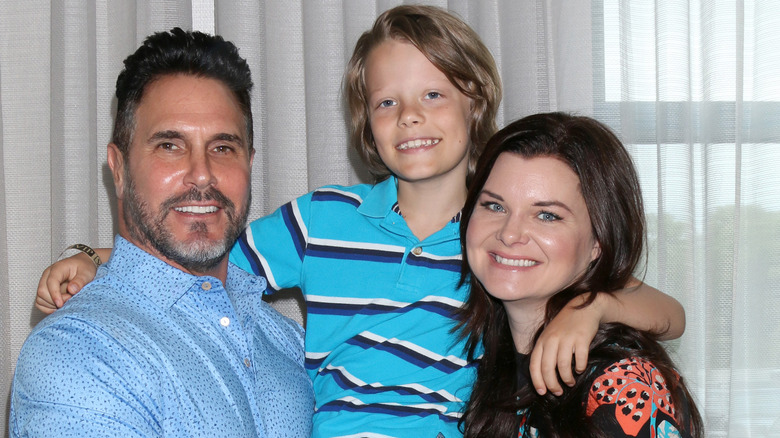 Kathy Hutchins/Shutterstock
It's been a long time since fans have last seen Katie Logan, prompting many to wonder what's been going on with her character behind the scenes. According to Soaps In Depth, the last time that Katie had a storyline to herself was back in 2020 when she was dealing with a major health scare that forced Bill to step it up in the relationship department. However, he took a huge misstep when he kissed Brooke Logan yet again during an irresistible moment between them. 
That said, it seems like "The Bold and the Beautiful" viewers have seen less of Katie in recent months simply because her portrayer, Heather Tom, has been booked solid with multiple projects on her end and seems to be taking a break from the soap. Her IMDb page suggests that she's been working on her directorial credits as she's been busy behind the camera directing episodes for "Dynasty" and "Good Trouble," along with "The Bold and the Beautiful" and the show's CBS sister soap, "The Young and the Restless." 
That said, it looks like Bill is not wasting any time on his end, especially now that he's got his eye on a new woman.
Katie might get jealous of Bill's new love interest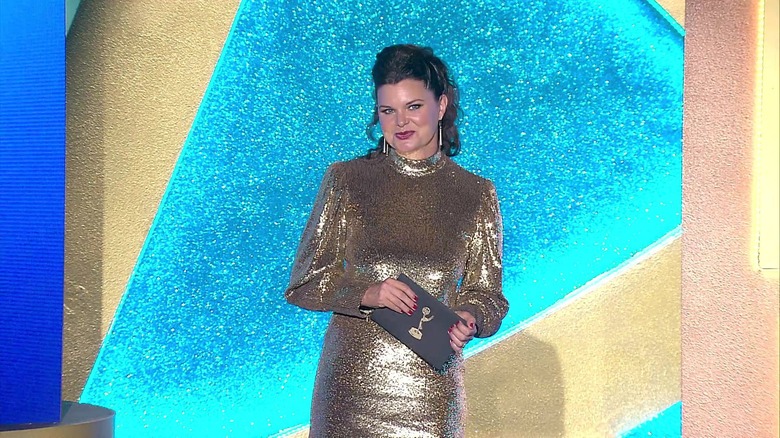 Daytime Emmy Awards 2021/Getty Images
While there are a lot of "The Bold and the Beautiful" fans who would love to see Katie Logan and Bill Spencer try and make their relationship work again, that might not happen very soon. That's because there are some spoilers that suggest Bill might have new love interest in his life — Li Finnegan (Naomi Matsuda). 
In fact, some "The Bold and the Beautiful" fans have shared what they really think of Dollar Bill's potential new romance and from the sounds of it, they like it! Some comments on Twitter have included, "Please please let these two hook up!!! Bill is finally interesting again!! Away from the Logans!!" along with another fan tweeting, "I hope they do become a couple. So tired of him with the Brooke and Katie story line."
But because she's a Logan, we have a feeling that Katie will step in sooner rather than later the moment that she finds out her Dollar Bill has become a million dollar man thanks to his potential new romance with Li. Those Logan women sure do want the things they can't have in life, right? Here's hoping that the writers of "The Bold and the Beautiful" make it happen!