Reservation Dogs' Sarah Podemski On The Importance Of Indigenous Voices In Storytelling - Exclusive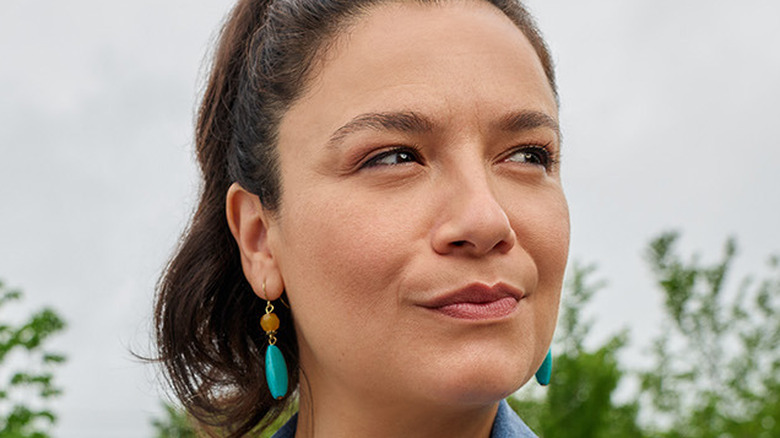 Ryan RedCorn/FX
Sarah Podemski can be seen in FX comedy "Reservation Dogs" as Rita Smallhill, mother of one of four Native American teenagers coming of age on an Oklahoma reservation, in addition to her recurring role on Syfy's "Resident Alien." 
Podemski got her start as an actor in her native Canada, appearing on numerous television series featuring Indigenous characters and storylines, a reflection of her unique heritage (European Jewish on her father's side, Ojibwe First Nations on her mother's). On "Reservation Dogs," Podemski works as part of a predominantly Indigenous cast, with a writers room staffed with Native American writers, in addition to executive producer Taika Waititi at the helm and Sterlin Harjo serving as showrunner. 
In an exclusive interview with The List, Sarah Podemski shared her views on why it's so crucial that Indigenous stories are told in television and film — and that Indigenous actors and writers are the ones who tell them.
Viewers will watch Indigenous stories if they're told well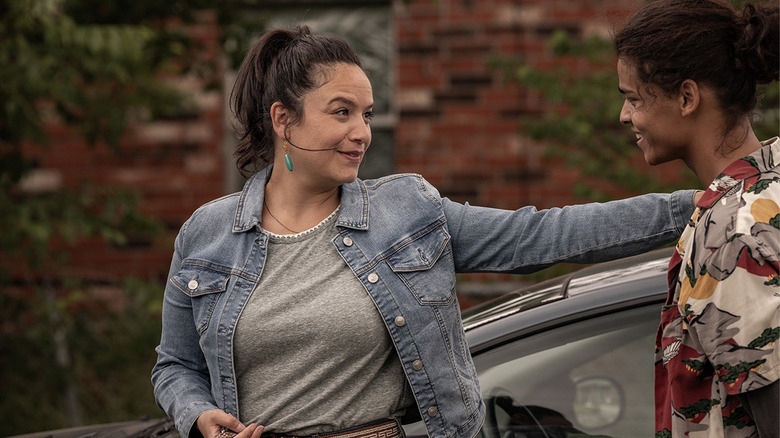 Ryan RedCorn/FX
Television shows only remain on the air if viewers tune in, something of which Sarah Podemski is keenly aware. "Like anything, it's a business, it's an industry, and people want to make money," she said, noting that Native-produced content isn't new — simply something that wasn't previously seen as an easy bet for profitable, popular entertainment. "We can prove now that people will watch. We didn't have a show like that before where we had the kind of platform or the stage to shine the way that we have with 'Reservation Dogs,'" she said.
The show's popularity is helping to change that. "It's great now to see that we've proven that people want to see stories made by us," she said. "They want to see a fresh new perspective, which we have. There's a recognition now that our stories have been told from a predominantly non-Indigenous lens since the beginning of cinema, so there's an understanding that that's not going to happen anymore. We have too much talent in this community to [not] be doing it ourselves."
Reservation Dogs' comedy is laughing in the face of adversity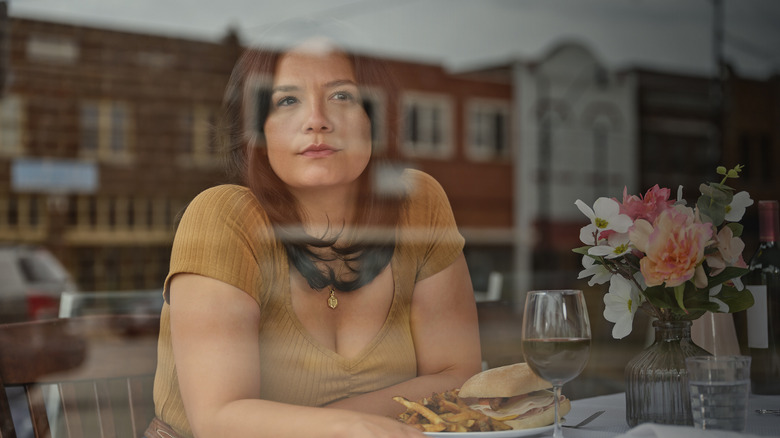 Ryan RedCorn/FX
There's no denying that "Reservation Dogs" is very, very funny, yet the show's comic voice is one that isn't often seen on television. "We have to laugh in the face of adversity," Sarah Podemski explained. "It's very similar to my Jewish background where Jews are known for comedy — very similar. Because what can you do with trauma? You have to laugh about certain things and remember the joy in life and share laughter with each other. Natives are so funny, and we've always known that we're funny. We have a very specific kind of humor, and I think that's why it's so fresh for people to see."
She went on to explain, "A lot of Indigenous storytelling has been done by non-Indigenous people, so there's been a lot of trauma and drama and documentary and hard-hitting stuff that is 100% true and exists in our communities. But up until this point, I don't think anybody was given the opportunity to see how funny we are ... That's a really important part of our culture."
Season 2 of "Reservation Dogs" premiered on August 3 on Hulu; the second half of Season 2 of "Resident Alien" debuts August 10 on Syfy.