Is Skincare By Hyram Overrated?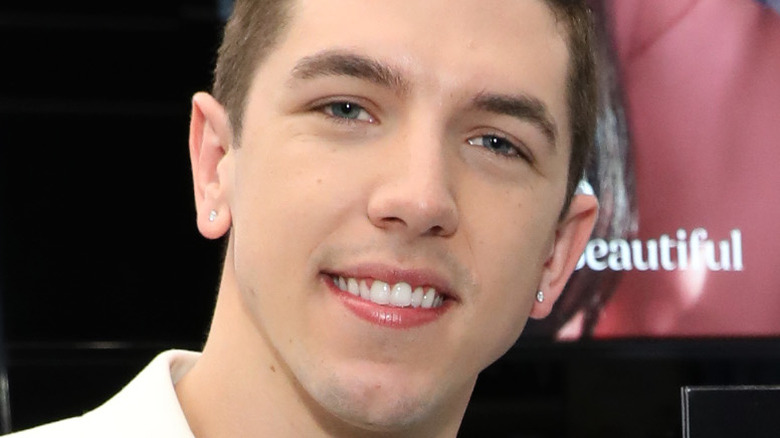 Monica Schipper/Getty Images
For many YouTube beauty influencers, creating their own product line can be a dream come true. The astronomical success that creators can experience makes this possible, and it was no different for skincare guru Hyram Yarbro. Since launching his YouTube channel in 2017 and posting videos on TikTok in 2020, Yarbro has amassed a massive audience with 4.59 million and 6.3 million followers, respectively (via Vogue). 
It was only a matter of time before fans called for products to treat some of their biggest skincare concerns from Yarbro himself. Teaming up with beauty brand The Inkey List, Yarbro launched Selfless by Hyram in June 2021 (via CNN). The skincare brand, which is available exclusively at Sephora, carries five different products to incorporate into your skincare routine. Now that it's been over a year since the release and the reviews are in, we set to find out, is it actually worth it or is Selfless by Hyram overrated?
Selfless by Hyram aims to be eco-friendly
According to Hyram Yarbro, the team went to great lengths to avoid using ingredients that are harmful to the environment like palm oil when creating Selfless by Hyram (via People). Being environmentally conscious was important to the social media star. Yarbro told People when the line first launched in 2021, "My goal is to help people by not only creating high-quality skincare with incredible formulations but to also give people an opportunity to empower others around the world who are impacted by some of the biggest global issues known to our generation." Along with picking quality and environmentally-friendly ingredients, the brand also seeks to preserve rainforests and clean water around the world and has partnered with Rainforest Trust. 
Not only is the brand keeping planet Earth in mind, but it's also keeping people with sensitive skin in mind as well. After raving in his videos about drugstore skincare brands like Cerave, which are great for people with sensitive skin, Yarbro's skincare line also makes sure to incorporate calming ingredients like centella, green tea, and niacinamide as well (via PopSugar). 
High quality, soothing ingredients have earned the brand glowing reviews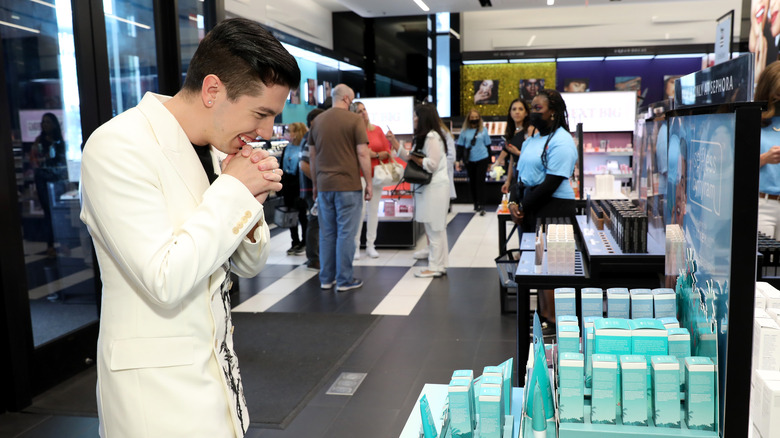 Monica Schipper/Getty Images
As for how Selfless by Hyram's products stack up against other skincare products, one The Zoe Report writer noted that gentle ingredients like squalane in the Retinol & Rainbow Algae Repair Serum make it effective against acne scars and perfect for retinol beginners. While it aims to be sensitive, the products also seem to work.
The hundreds of reviews about the new line on Sephora's website also sing positive praises and rank the products at four out of five stars. Not to mention, in a review posted to her YouTube channel, dermatologist Andrea Suarez, MD — aka Dr Dray — also applauds the brand for using high-quality, fragrance-free ingredients. However, Dr Dray does mention that the packaging makes it a little difficult to get the product out, which could factor into whether or not you think the product is worth it.
Depending on how you look at it, Dr Dray also points out that the mid-range prices may be a turn-off to some shoppers. Currently, the products range from $16 to $30, according to Sephora. While it can be hard for new skincare brands to become established in a saturated market, based on the positive feedback alone, if you have the money and are looking for sensitive skin products that work, it looks like Skincare by Hyram may just be worth adding to your skincare shelfie.