How General Hospital Star Nancy Lee Grahn Plans To Spill The Tea After Four Decades On Soaps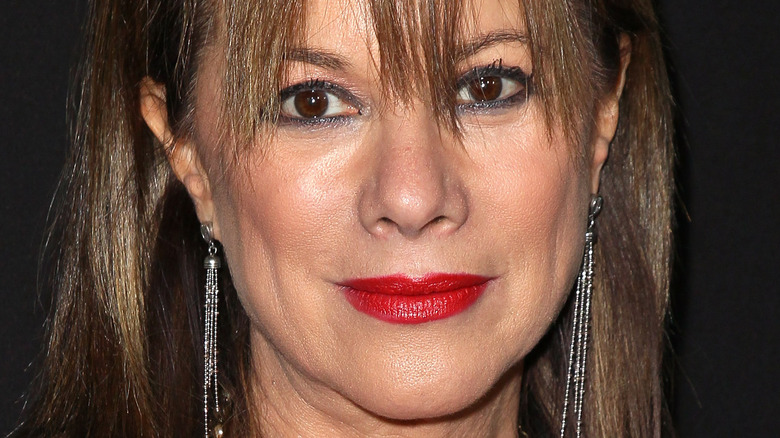 David Livingston/Getty Images
"General Hospital" star Nancy Lee Grahn is someone who doesn't hold back, especially when it comes to her personal opinions on social media. The actor, who is best known for her role as Alexis Davis, was the first to reveal that her co-star Ingo Rademacher (ex-Jasper Jacks) had gotten fired from the ABC soap on Twitter. According to Variety, Rademacher was fired for not complying with the network's vaccine mandate back in 2021. If that weren't enough, Grahn also blocked Rademacher on social media after he called Assistant Secretary of Health Rachel Levine, who is transgender, a "dude," according to People. 
Back in June, Grahn also made it pretty clear that she was not going to be quiet about the Supreme Court's decision to overturn Roe v. Wade when she showed up at the Daytime Emmy Awards with a clutch that said, "Bans off our bodies," and had "reproductive freedom" written on her chest. Grahn told People that she was well aware that her behavior would be considered controversial for some of her "General Hospital" fans. She said, "There's a fraction of this audience that are very angry at me, and that's the risk I'm willing to take. I feel that my voice as a citizen trumps being an actor."
Well, it seems like Grahn sure has a lot more to stay and plenty more controversy to stir as she's about to spill tea like she's never done before.
Nancy Lee Grahn is writing a book about her life and career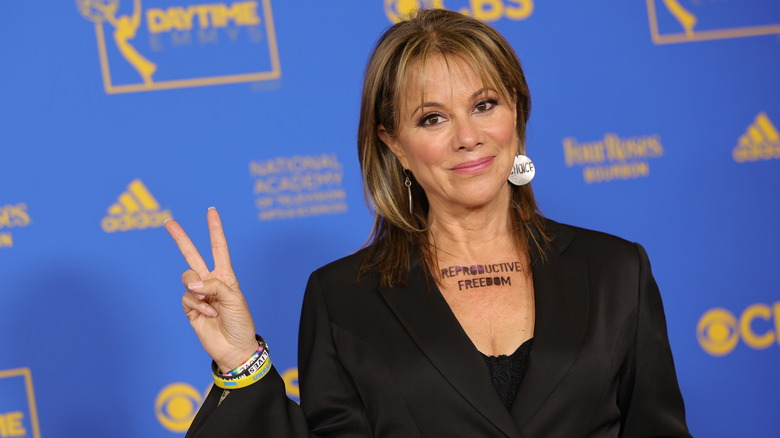 Amy Sussman/Getty Images
Nancy Lee Grahn revealed on Facebook that she's writing a new book about her life and her career as a daytime television actor. She took to her official Facebook account on Wednesday to share, "I was hit with some life altering realizations that truly forced me to re-evaluate my future, my career, my purpose, my value, what I will accept and what I won't in regards to that and why. I have paid very close attention to the trajectory of my life, the wins and losses, and my lessons that were many. I am ready to tell the whole truth about my 37 years on Daytime television with gratitude, but with honesty. I'm 120 pages in so far. Stay tuned."
Grahn didn't say when the book will come out, but a lot of her fans responded that they can't wait to get their hands on it the moment that it hits bookshelves. The news does come a month after Grahn revealed on Twitter that she was taking a break from "General Hospital." The soap star tweeted, "Won't see me in [Port Charles] for awhile, hope you enjoy, but I'll be here, [on Facebook] & trying to figure out [Instagram]." It's possible that Grahn is using this time off to write. 
That said, we can only wonder if her former co-star, Ingo Rademacher, will pick up a copy of her book as well when it does come out.