Proof That Rege-Jean Page Is A Feminist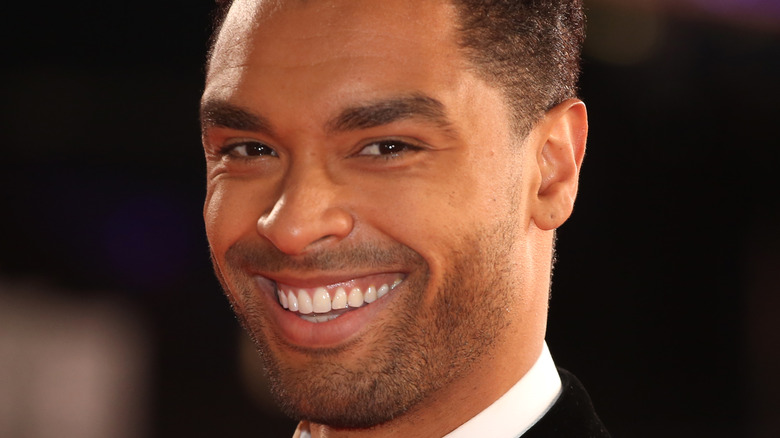 Lia Toby/Getty Images
The whole world fell in love with Regé-Jean Page following his starring role as Simon Basset, aka The Sexy Duke, to the extent there was hope Page might return for Season 3 of "Bridgerton." The furor around the British actor was so intense his co-star, and onscreen lover, Phoebe Dynevor was asked by Glamour what Page smells like. "Oh, my God. Why have so many people asked me that?" she responded. "He smells really, really nice. He never, ever had bad breath, and he doesn't smoke or anything like that."
For his part, Page had zero hesitation about leaving the show that made him famous and desired by so many. During a chat with Variety, Page opined that his character was always "meant" to move on. "Simon was this bomb of a one-season antagonist, to be reformed and to find his true self through Daphne," he explained, adding, "I think one of the bravest things about the romance genre is allowing people a happy ending." The actor has certainly stayed busy, nabbing roles in high-profile movies such as "The Gray Man" (via IMDb). 
There's even the possibility that Page could become the next James Bond. In the meantime, however, he's speaking out about issues that are important to him, including ensuring his feminist credentials are indisputable. 
The Bridgerton breakout leapt to another actor's defense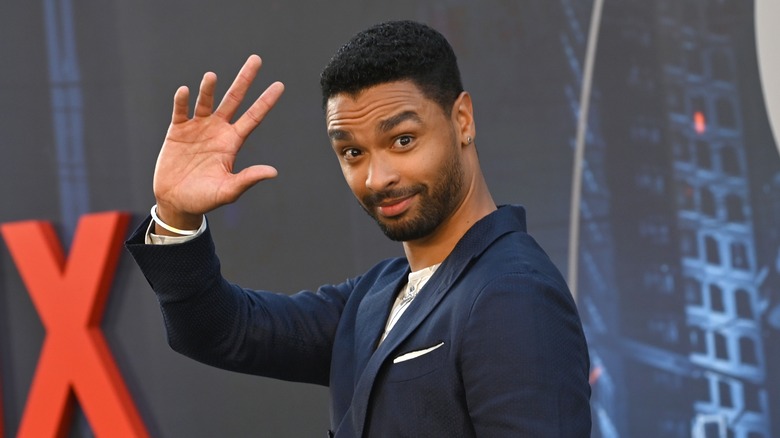 Featureflash Photo Agency/Shutterstock
"Bridgerton" star Regé-Jean Page had fans swooning all over again when he took a stand against those who were publicly shaming fellow actor Florence Pugh for having the gall to show her nipples on the red carpet. Per Us Weekly, Pugh attended the Valentino Couture fashion show, in Paris, clad in a funky, sheer pink tulle dress from the iconic brand, much to the chagrin of internet denizens. The "Don't Worry Darling" star took to Instagram to clarify that, while she knew the gown would be a conversation starter, Pugh had no idea it would cause such an intensely negative reaction.
Several celebrities rushed to her defense, among them Page, who shared an Instagram story calling on his fellow men to do better. "Take a look at yourself fellas. Then take a look at your mates and step up when it's time to step up," he wrote, while also sharing Pugh's initial message. "When the boys are out of line, have a word." Page argued, "The weird thing about misogyny is men actually listen to other men, so do your bit, cos [sic] the next few years, in particular, are gonna be a really good time to listen, and take some responsibility, for everyone's sake."
Elsewhere, Daily Mail reports Jessica Chastain posted on her own stories, "Why is it so threatening for some men to realize that women can love our bodies without your permission? We don't belong to you."
Florence Pugh was publicly shamed for her dress choice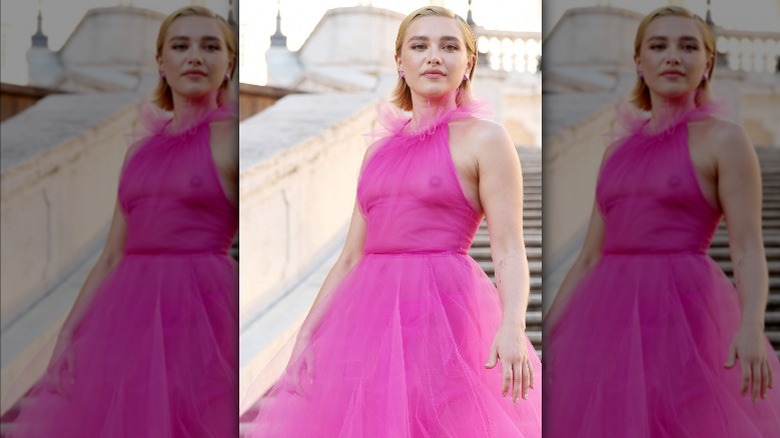 Vittorio Zunino Celotto/Getty Images
After being widely, and very harshly, criticized for wearing a see-through dress in public without a bra or any other kind of cover-up, Florence Pugh posted an empowering message on Instagram about accepting women as they are. "What's been interesting to watch and witness is just how easy it is for men to totally destroy a woman's body, publicly, proudly, for everyone to see," she wrote. "It isn't the first time and certainly won't be the last time a woman will hear what's wrong with her body by a crowd of strangers, what's worrying is just how vulgar some of you men can be." 
Pugh also made it clear that nobody is going to shame her for having "tiny t****" or being "flat-chested," since she's learned to love her body just the way it is, pointing out, "It makes me wonder what happened to you to be so content on being so loudly upset by the size of my boobs and body?" People noted that the "Little Women" star was indulging in the Barbiecore trend, which The Independent said gained traction after on-set photos dropped from Greta Gerwig's "Barbie" movie, in the girly yet "daring" look. Pugh's Instagram post drew rude comments about the size of her breasts, among other things (via Page Six). 
In his defense of her clothing choice, Regé-Jean Page echoed Pugh's own words by demanding to know: "What. Is. So. Terrifying?"